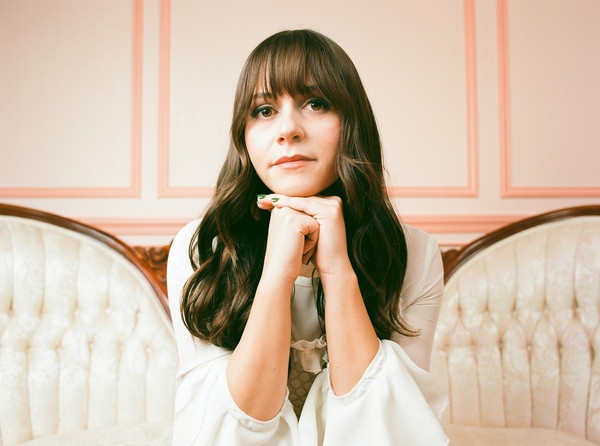 @skopemag news – tuesday – april 19, 2022 @ 2 pm est
@skopemag HQ – http://smarturl.it/skope
DARSOMBRA To Celebrate 4/20 With "Call The Doctor" Video Premiere At 4:20 Worldwide; Call The Doctor/Nightgarden Cassette To See Release For Band's Five-Week Spring Tour
Baltimore, Maryland psyche/prog duo DARSOMBRA will premiere the outlandishly otherworldly official video for "Call The Doctor" this Wednesday in celebration of 4/20.
OREYEON: stream fuzzy new single "If" on HPS Records
Italian stoner rock merchants OREYEON announce the release of their third studio album "Equations For The Useless" this June 17th on Heavy Psych Sounds, and share its debut single exclusively on the Outlaws Of The Sun website!
Hollie Cook teams up with Jah9 for Happy Hour single "Kush Kween"
While you won't get to hear her new album Happy Hour in full until June 24, London's Hollie Cook is previewing selections from the forthcoming record to keep our springtime festivities going strong. Today, Cook shares "Kush Kween," a song inspired by her personal garden. She says, "I literally came up with the chorus as I was watering my plants." You'll want to add it to your latest playlist today:
Watch Say Sue Me's video for "To Dream" off their upcoming album, The Last Thing Left – Out May 13th on Damnably
After a flurry of international activity culminating with a debut North American tour at the end of 2019, like everyone else in the world, the band were forced to take a touring hiatus in 2020, and quietly began work on a new album. 'The Last Thing Left' was self-recorded and self-produced during lockdown at the band's own Busan studio. Mastered by Matthew Barnhart at Chicago Mastering Services and released by Damnably Records and Beach Town Music.
Sister Ray shares "Good News" (ffo Lomelda, Adrianne Lenker) / Announces US run with The Rural Alberta Advantage
Sister Ray, the project of Edmonton-born songwriter, Ella Coyes (they/she) is today sharing their new single, "Good News" which follows recent singles tipped at Paste Magazine, Exclaim and more. The new track comes as the final advance single to be lifted from Sister Ray's forthcoming debut album, Communion which is set for release on May 13 via Royal Mountain Records (Alvvays, Wild Pink, U.S. Girls). They will support Communion with a full tour – TBC – but for now, have confirmed US dates opening for The Rural Alberta Advantage, these come off the back of recent slots opening for Hurray for the Riff Raff and dates as part of SXSW. Full run of dates below.
Yves Jarvis Shares Video For New Track "At The Whims", Watch Now
German Space Warriors VICTORIUS Reveal New Single "Victorious Dinogods" + Lyric Video
Power metal unit VICTORIUS reports back from the battlefield with the next single of their upcoming full-length, Dinosaur Warfare Pt. 2 – The Great Ninja War. "Victorious Dinogods" cracks open this mystical world and gives a taste of what to expect from the album, featuring strong vocals, heavy guitar riffs, and euphoric tunes that accompany their fight to protect mankind against the Sunbladers. Stay tuned and join the space warriors in their ongoing battle!
NIGERIAN PHENOM PHEELZ SIGNS TO WARNER RECORDS
Shot by Director K, the cinematic visual follows Pheelz in Nigeria cruising through the mall to an ATM machine. It ends up spitting out endless amounts of cash, so he tries to jam it into his backseat. In the ensuing scenes, he rocks a series of designer fits, hangs out by the pool with a group of ladies, and generally flexes and flosses. The glossy and vibrant clip matches the uncontainable energy of the track, fusing Afrobeats, R&B, and hip-hop into an intoxicating sonic brew unlike anything else in the game.
NOTHING,NOWHERE. SHARES NEW SINGLE "MEMORY_FRACTURE"
"MEMORY_FRACTURE" cybernetically fuses ethereal guitar transmissions and waves of crushing distortion. Elaborating on the song nothing,nowhere. commented, "I'm just making music I want to make. I'll leave it up to the listener to unearth their own meanings and opinions."
Private Mind tap into melodic post-hardcore on new single "Strangers"
Straight out of the Long Island, NY music scene, Private Mind make dynamic, melodic, post-hardcore that is sure to catch your ears. Today the band shares their new single, "Strangers", alongside announcing their signing with Static Era Records. The track is a bouncy number highlighted by an anthemic chorus and punchy guitars. Lyrically, as vocalist Dan Alivio puts it, "'Strangers' is about the desire to experience the things you enjoy doing for the first time again, in times when depression seems to drain the excitement out of them."
Jane Inc. shares new single "Human Being" (U.S. Girls, Darlene Shrugg)
Toronto-based artist, Jane Inc, the solo project of Carlyn Bezic who is also known for her work as part of Meg Remy's U.S. Girls outfit is today sharing "Human Being" which marks the final advance preview of her new record, Faster Than I Can Take, out this Friday, April 22 via Telephone Explosion Records (Mas Aya, Scott Hardware). The new track trails February's "Contortionists" and March's "2120" with the new record following her critically-acclaimed debut, Number One that found fans at Pitchfork, Paste, Brooklyn Vegan (Album of the Week), Bandcamp Daily (Album of the Day), FLOOD, NPR, The Line of Best Fit, BBC 6 Music, KEXP and more. Bezic will support the new album release with a run of Canadian dates, see below.
French Melodic Singer NUITARIE Presents "Marlene" Music Video
"Marlene" is a track taken from NUITARIE's upcoming EP "Ghost Love Stories" due for release on May 6th, 2022 via Epictronic.
'Ghost Love Stories' is Nuitarie's fourth EP, but the first one that is not purely instrumental music. For this project, she dared to put her words into music and let her voice guide the listener through melancholy stories."
GRONIBARD Shares New Song, "De Mysterfriize Pomme Bananas"
The French perverts of GRONIBARD are not yet done violently assaulting your auditory senses and are now dropping a third new single, "De Mysterfriize Pomme Bananas!" The song, if you can even call it that, is taken from the band's upcoming album, 'Regarde les Hommes Sucer,' which is due on May 20!
Taylor Rae's "Window" Video Is A Trip
Taylor Rae drops her fourth music video, "Window," today on Bicycle Day, in commemoration of Albert Hofmann's discovery of lysergic acid diethylamide 71 years ago. On this day in 1943, Hofmann ingested a minute amount of the compound, rode his bicycle home, and consequently underwent significant shifts of consciousness. Rae is hopeful that renewed interest and recent medical research into the drug as a therapeutic will provide more opportunities for individuals to explore additional perspectives and gain new insights on their personal soul journeys.
Dan Mangan shares "In Your Corner (for Scott Hutchison)"
Laura Bryna Releases Saucy Original Tune — "Body First"
The Lucid Release Official Music Video for Single "Hair" Directed by and Starring Award Winning Horror Icon Hannah Fierman
Ecclectic hard rock band The Lucid, featuring vocalist Vinnie Dombroski, bassist David Ellefson, guitarist/actor Drew Fortier, and drummer Mike Heller have continued to celebrate the release of their debut self titled album with the official music video for "Hair", directed by and starring award winning horror icon Hannah Fierman (V/H/S, SiREN, Creepshow).
Starstruck Runner-up Rob Lea Unveils Debut Single 'Reflection'
Born in Leeds but raised in Blackpool, Rob Lea has been touring across the UK and Europe for the past 10 years in one of the worlds biggest Queen Tribute Bands – Majesty. Performing as the legendary Freddie Mercury has given Rob amazing opportunities to perform in front of huge crowds and even compete on the ITV show Starstruck as his idol. Now Rob is ready to step into the limelight as himself with his debut release 'Reflection'. The single is being released via Nashville record label WBA, whose roster includes John Oats, The Little River Band, Michael Londra and many more talented artists. Rob credits the audiences he's performed to and the fanbase he's garnered over the years as the motivation for getting his own music out into the world!
Company Man release first single 'Transcendentals'
Formed in Hackney in 2019, alt indie 4-piece Company Man survived the pandemic together by abandoning their closed rehearsal space for the outdoor bandstands of London.
With battery powered amps and a stripped back drum kit, the band switched their weekly writing sessions together to old bandstands such as Arnold Circus in Shoreditch, Northampton Square in Clerkenwell and Hampstead Heath.
LAS CRUCES: listen to crushing new track "Cosmic Tears"
San Antonio-based melodic doom metallers LAS CRUCES share the gripping eponymous track taken from their awaited fourth studio album 'Cosmic Tears', to be issued on June 3rd through Ripple Music. Listen to "Cosmic Tears" now!