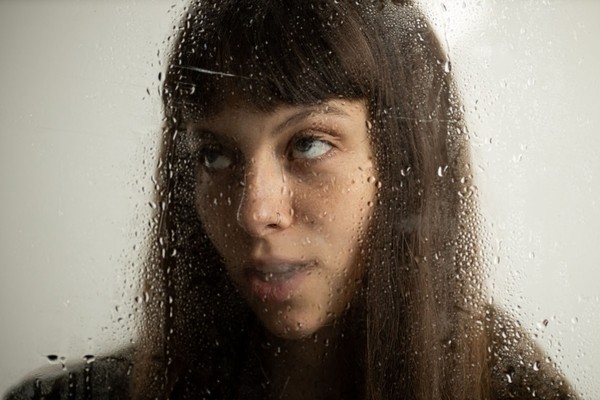 @skopemag news – tuesday – april 19, 2022 @ 12 pm est
@skopemag HQ – http://smarturl.it/skope
Music Submission: Isaac Abbey
Isaac Abbey is a singer-songwriter from Los Angeles, California. Starting to write songs on his grandma's old Washburn at the age of 14, he always dreamed of doing it for a living one day. Though he chose LA over Nashville, he never stopped being drawn to country music and ended up working with producers and musicians from Music City on his song "Glow".
Kisskadee – Black Hole Era
Kisskadee is the maximalist project of multi-instrumentalist Kasie Shahbaz. Her orchestral arrangements and strange time signatures are a breaking away from traditional songwriting limitations, while also maintaining a lyrical, folk like sensibility. Elements of psychedelia and ambient chaos litter the record, while detailed imagery ground the chaos with vivid detail.
Black Hole Era uses the birth and death of the universe as a chronological allegory for childhood through adulthood. The record tracks our expanding circle of relationships as we age; first with mother, then with siblings, then with lovers. However, like the cosmos, as this circle expands, it is also dying. The record stands witness to the loss of childlike safety and the lonely longing of adulthood.
SLOW BURNING CAR – single "Lad-ish Man" from album "Projection"
Multi-Platinum rock artist Lukas Rossi releases "A Perfect World" the 1st in a series of singles to come!
This is just the start of many big things to come in 2022! Lukas co-wrote and is featured on "Neurotic" on the upcoming record "Explosions" by Three Days Grace, originated as a collaboration between Rossi and Neil Sanderson of the band for the side project King City in 2016.
Indie Pop Band «Stay Illusion» with their new single «Waves»
«Waves describes the feeling of insecurity when you just question everything in a relationship. The song is meant to show what it means to be overwhelmed and to always have the impression of not being good enough for someone. You've trusted that person with everything, only to realize that you're just a burden to him/her. Waves tries to deal with those feelings of insecurity by thinking about what it would be like to start over again.»
Moloken launch music video, presents Scandinavian dates
Sweden's Moloken launch a music video for "Hollow Caress". Released as a single from their 2020 studio album "Unveilance of Dark Matter", "Hollow Caress" offers modern hardcore influenced metal combined with overloads of melodies and despair. The single is now available with a video, made by 3D artist Josefin Jonsson/ Pastelae. Besides the new video, Moloken also presents new shows in Scandinavia, dates below.
KEEPER E. RELEASES OFFICIAL VIDEO FOR HER SYNTH-DRIVEN SINGLE 'THIS IS LIKE EVERYTHING'
Metallica's Kirk Hammett releases 'High Plains Drifter' taken from upcoming debut solo EP out Friday…
Kirk Hammett of Metallica has released a first taste of his upcoming debut solo EP in the form of "High Plains Drifter." The track opens the second side of Portals, Kirk's four-song EP out April 23, 2022 via Blackened Recordings across digital platforms, on CD, and as a Record Store Day Exclusive Ocean Blue Vinyl EP (including a download card).
LIFE share new single "Almost Home" + exclusive album preview livestream at The Moon Factory for May 2022 | "North East Coastal Town" out 10th June 2022 via The Liquid Label
Following the recent announcement of their highly anticipated third album –'North East Coastal Town' – LIFE return today with an incisive, hook-heavy new track titled "Almost Home", which sees the band continue to imbue their boisterous sound with idiosyncratic undertones and subtly intricate dynamics.
Hector Gachan "Care 2 Share" Single Out Now
Hector Gachan is a Bosnian-Australian musician currently based in Edinburgh. His debut LP "Untitled '91" released in the winter of 2017 cultivated a cult following from around the world. Since then he has gradually worked on his sophomore LP "Care 2 Share". The eponymous track and second single of this album is out now via Nice Guys.
Birmingham rap sensation MITCH unleashes explosive new track and visuals to "Shadeborough"
The critically-acclaimed Birmingham MC drops a formidable new heater, the foundations set by an explosive drill soundtrack combining deep woozy basslines and distorted piano keys — as he lays down some of the smoothest bars of 2022.
Freewheeling 7-piece FOR BREAKFAST release trip-hop-influenced post-rock single "Orfordness Lighthouse" | 'Trapped In The Big Room' EP out 20th May
London 7-piece For Breakfast today release new single "Orfordness Lighthouse", the second track to be lifted from new EP 'Trapped in the Big Room' out 20th May via Glasshouse Records. The new EP follows the band's debut EP 'Songs in the Key of O', released in June 2020 to fervent praise from The Quietus, Loud and Quiet, So Young Magazine amongst others.
GAG SALON share manic art-rock single 'My Gun'
Frenetic art-rock quartet Gag Salon announce debut EP 'Get A Load of This Guy' for June 16th via Blitzcat Records. New single 'My Gun' out today.
Hot Chip announce new album "Freakout/Release"
Today, Britain's most fiercely loved electro-romantics, Hot Chip, are pleased to confirm news of the eighth album Freakout/Release, due for release on August 19 via Domino. Freakout/Release is another dizzying high in a multi-decade career that's seen Hot Chip continuing to innovate and develop a rich, resonant songcraft. And while they continue to operate at peak form, the album also feels like a new chapter for the group—a collection of flesh-and-blood songs that finds the band reaching into the darkness to emerge as a true creative unit, their gazes fixed positively on the future ahead.
DEFCEE DROPS NEW LP FT. ARMAND HAMMER, MOTHER NATURE, KIPP STONE AND MORE
Chicago lyricist Defcee has released his new LP For All Debts Public and Private, his first release with Closed Sessions. Produced fully by CS in-house producer BoatHouse the album features Armand Hammer, SolarFive, greenSLLLIME and fellow label mates Kipp Stone and Mother Nature. Defcee notes of the album :
oldseed (CAN) — New Single & Video: Redacted — Sabotage Records
TRUDY AND THE ROMANCE return with new single 'Angel'
It's their first foray into new music since inviting listeners into the acclaimed cartoon world of debut album 'Sandman' (2019). An evolution in sound, 'Angel' sees Trudy's signature Alligator Rock & Roll / Mutant Pop channelling the energy of Springsteen-esque Americana dreaming. The smoky, swampy back-alley production is replaced by a skyward lightness, band leader Oliver Taylor taking the reins on co-production duties for the first time.
Momma announce new LP "Household Name" | Out July 1st on Lucky Number | Just off tour with Wet Leg, first UK dates in May | Share Pavement-referencing new single "Speeding 72"
Momma, the band led by singers/guitarists Allegra Weingarten and Etta Friedman, today announced Household Name, their anticipated new album, will be released on July 1st, 2022.
Australian AUDIO REIGN Release the International Deluxe Edition of their Debut Album Along with the Video for the Radio Hit Single "Angel"
Audio Reign, in conjunction with MR Records, announces the worldwide release of the repackaged "International Deluxe Edition" of their self-titled album Audio Reign with a brand new single "Angel". In addition, after a world premiere on BraveWords.com, the full length video for "Angel" is now available. Exclusive Magazine described "Angel" as "a truly authentic hard rock ballad."
Momma Announce Debut LP For Polyvinyl Record Co./Lucky Number Music Out 7/01, Share Lead Single & Announce U.S. Tour
Momma—the Brooklyn-based band led by singers/guitarists Etta Friedman and Allegra Weingarten—today announced Household Name, their anticipated new album and debut for Polyvinyl Record Co. in North America (Lucky Number Music for the rest of the world), will be released on July 1st, 2022. Co-written with Momma's Aron Kobayashi Ritch (whose indelible guitar riff serves as the song's foundation), the album's fuzzed-out and soaring lead single "Speeding 72″ premiered today alongside an in-depth Stereogum feature.