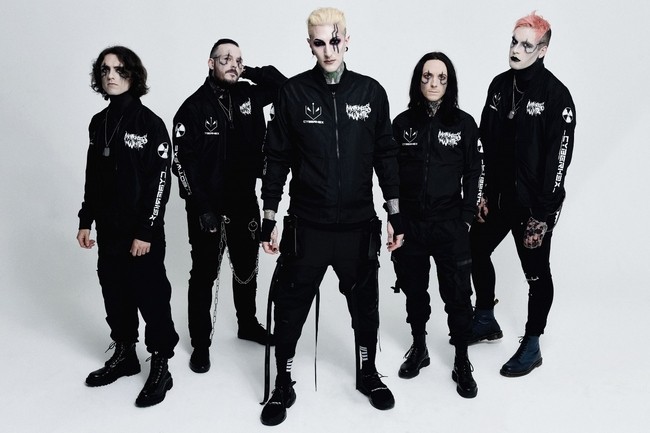 @skopemag news – thursday – april 14, 2022 @ 12 pm est
@skopemag HQ – http://smarturl.it/skope
Ural Thomas and The Pain Share New Single "Gimme Some Ice Cream" || Out Now on Bella Union / PIAS
With their new album Dancing Dimensions due out June 3rd on Bella Union/[PIAS], Ural Thomas And The Pain today share a summer-y and irresistible new single, "Gimme Some Ice Cream", from the much-anticipated LP. The track comes accompanied with an entertaining part-animated video, which premiered on Brooklyn Vegan this morning.
ARIEL DE CUBA PRESENTA UN NUEVO GENERO URBANO LLAMADO "SWINGATON" CON SU MAS RECIENTE SENCILLO "TIC TOC CHARLESTON"
Un nuevo género urbano llamado SWINGATON nos hace retroceder en el tiempo y está revolucionando las redes! Se trata del estreno de una nueva canción del artista cubano ARIEL DE CUBA llamada TIC TOC CHARLESTÓN. Es una Fusión de música urbana con ritmos de Swing, ( Charlestón ) algo totalmente novedoso y que puede llegar para quedarse en el movimiento urbano tal y como sucedió con el reggaeton, la kizomba, bachata etc…
Floated Releases Lo-Fi Banger "Sizzle"
BABYFACE RAY ANNOUNCES TOUR + DROPS VIDEO FT. ICEWEAR VEZZO
Detroit rapper Babyface Ray has announced his Sincerely Face tour in support of his recently released, break out LP FACE. Kicking off May 21st in Seattle and wrapping June 20th in Los Angeles, the twenty-one date tour, which includes spot festival dates, will make stops in Seattle, Chicago, Toronto, New York, Atlanta, and many more (full dates below). Support on the tour will include Peezy, Baby Money, GT, LOS and Natty, all Detroit artists. Today the Detroit legend has also released a new video for "6 Mile Show" ft. Icewear Vezzo, a standout track from the album. Watch here.
Congotronics International's Q&A with The FADER Premieres Final Singles Ahead Of New LP Out 4/29 (Crammed Discs)
Congotronics International, the supergroup of Konono Nº1, Kasai Allstars, Deerhoof, Juana Molina, Wildbirds & Peacedrums, and Skeletons' Matt Mehlan, today released their third and fourth singles off their forthcoming collaborative album Where's The One? due out on April 29th (Crammed Discs). Premiering today via a Q&A at The FADER featuring various musicians—and ahead of the tracks' worldwide release at DSPs tomorrow (4/15)—the joyful and vibrant "Mulume/Change" & the kaleidoscopic "Bombo & Sifflets" each showcase various wondrous elements of the collaboration.
America Jayne Announces Debut EP + Shares Lead Single "Open Casket" via Atwood
Brooklyn alt-rock goth-princess America Jayne (moniker for Erica Pierce) is ready. After dropping a series of singles, playing non-stop packed shows across the city, and establishing a name for herself in the Brooklyn DIY scene, Erica is finally ready to announce her debut EP: Homecoming (due out June 2022). With the announcement, she shares lead single "Open Casket": an alt-rock anthem that cuts deep.
Tim Burgess Reveals New Track "Here Comes The Weekend" || Out Now On Bella Union / PIAS
Following a busy couple of years hosting his hugely successful Twitter listening parties, amongst many other activities, Tim Burgess returns with an addictive new single, "Here Comes The Weekend", the first taste of music from a new album due for release later this year via Bella Union/[PIAS]. "Here Comes The Weekend" is a buoyant, bouncy, beaty beauty about a modern-day romance both helped and hindered by technology. It's the perfect curtain-raiser, an anthemic hymn to transcending geographical distance with emotional connection. The track comes accompanied by a colourful video directed by the legendary Kevin Godley. Listen/ watch HERE.
While She Sleeps Announce Special Edition of "SLEEPS SOCIETY" + Share "EYE TO EYE" Video —WATCH
WHILE SHE SLEEPS have released their new single "EYE TO EYE" with a cinematic epic of a music video, clocking in at over seven-and-a-half minutes, directed by the band and featuring a star turn from vocalist Lawrence Taylor, who plays two versions of himself in the bloody fervor. Watch it here.
Blake Morgan's new music video out today: "Pop-rock noir." –Culture Catch
SPIRITUS MORTIS Announce New Album 'The Great Seal'
Finnish Heavy Metal legends Spiritus Mortis unveil a grand-scale epic of antique Doom on their new single "Death's Charioteer". Erecting a new monolith in the halls of Doom Metal history with their fifth album, The Great Seal, Spiritus Mortis certify true classic status as one of the scene's modern greats.
Bishops Green Premieres Brand New Song; Announces New EP
"'Your Paradox' is about living a fake life. They've been handed everything in life, and they've never had to use their brain or take the path we took. It's about the working-class people like us and the entitlement of others. Their bullshit, their fake dreams, their writing is on the wall," says frontman Greg Huff.
NEW TRENDING SONG "WALK WITH ME"
BLACK SHAWD is a multi- talented rapper/singer & songwriter with a unique and rare talent of balancing lyrics, music and inspiration.
Deathroll – new single "Why is your name on the Deathroll?"
DEATHROLL is a Japanese black metal band born in Iwaki, Fukushima, Japan. DEATHROLL started their career in 2012 as a solo black metal project of the singer, songwriter and musician Kazu.
MOTIONLESS IN WHITE SHARE NEW SINGLE & MUSIC VIDEO – "MASTERPIECE"
Vocalist Chris Motionless elaborated on "Masterpiece" noting, "'Masterpiece' is a song which I feel embodies the raw and brutally honest nature of what makes Motionless In White. It took me many years to fully recognize that these are the types of songs that truly are the lifeblood of the relationship between the band and our fans. There is something really powerful and magical in being able to write a song that not only expresses your own deepest emotions and feelings, but to write something that may express the feelings of those who find it hard to articulate their own at times. It is on another level of special. In my own experience as a listener, these types of songs have always offered comfort amidst the pain, and 'Masterpiece' is my way of returning that energy back to the universe for others to potentially find and carry with them. We're all going through something dark in our heads on a daily basis, so why not go through it together?"
NOISEPOETNOBODY: Nine Circles Debuts Potential vs Eventual From Experimental Noise Artist; EP To See Release Friday, April 15th Via Scry Recordings
Nine Circles is currently streaming Potential vs Eventual, the latest EP from experimental noise architect NOISEPOETNOBODY. The premiere comes in advance of the EP's official release Friday April 15th via Scry Recordings.
For two decades, Casey Chittenden Jones has been soundtracking the collapse of civilization under the moniker NOISEPOETNOBODY, utilizing homemade instruments, synthesizers, field recordings, tape manipulation and modular equipment to create haunting, discordant, and broken sounds to express the need for creativity in a dying ecosystem.
Premiere: NOISEPOETNOBODY — "Potential vs Eventual"
Watch: Ir Sais – Claramente
Ir Sais returns with his brand new single and video "Claramente" via Sony Music Latin. Over the pandemic, the Caribbean crooner amassed more than six billion TikTok views for his 8x RIAA certified Platinum hit "Dream Girl," which features remixes alongside Rauw Alejandro and Sean Paul & Davido. Now in 2022, he emerges with the rest of the world, carrying an arsenal of new music and a clearer perspective.
KLKTN & MIYAVI Release New Line of NFT Collectibles For Music Video "Hush Hush"
In collaboration with KLKTN and MIYAVI, the music start-up and multi-faceted Japanese rockstar has released an NFT collection accompanied with the official music video for "Hush Hush" today on MIYAVI's official YouTube channel. Presented by the NFT platform, KLKTN, which focuses on cultivating unique, artistic experiences between fans and their favorite artists, the music video has fans raving about the powerful production and innovative artistic expression.