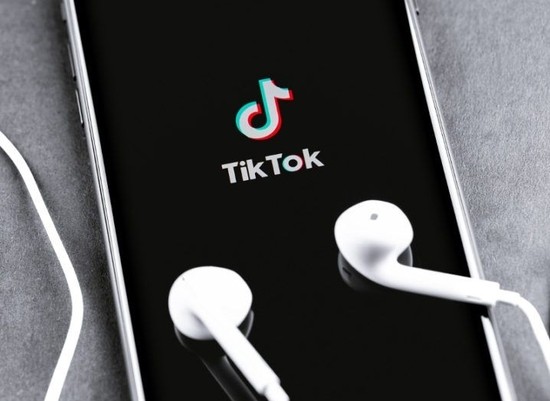 BY BIANCA FERNANDES
TikTok is the social media platform that's quickly taken over our lives, one short dancing clip at a time. And as much as I despise the trending, viral sensation maker for all its shortcomings, there's one undeniable fact that can't be ignored – TikTok is full of great indie musicians! A hotbed of creativity and discovery, TikTok is the new place to be for any artist looking to make a name for themselves in the music industry. Discovering new musical talents has never been easier, whether it's folk, lo-fi, hip hop, indie pop, or straight up singer-songwriter gold, there's something for everyone on the app. Let's get into the 5 best indie TikTok artists that you've got to listen to in 2022: 
ODIE LEIGH
Louisiana folk singer-songwriter Odie Leigh broke onto the scene with her viral TikTok hit "Crop Circles" back in 2021. For almost a year, it was only available as a track on TikTok, but after much anticipation and longing from fans, Odie Leigh released the full rendition of "Crop Circles" on streaming platforms in early 2022.
Her songs have reached millions of fans through TikTok, and now that she's finally releasing music on streaming services, there's no telling how far young Odie Leigh will climb as a rising indie musician.
Odie Leigh's music draws inspiration from the classic blues, folk, and country musicians who shaped the musical south that she calls home. So how did she get her start on TikTok? Here's the backstory:
"I was living with these two guys, and one of them is like a rapper, and the other one makes electronic music. And they were like, "this is so good, when are you going to drop a song?" Then, this is so bad, but so funny: they decided to have a competition to see who could blow up on TikTok first. And so they were posting silly little videos on TikTok, and I was like, "I can blow up on TikTok with a song, like I am confident." I don't know what made me think it was gonna work, but it worked. And needless to say, I think I've won."
ODIE LEIGH – CROP CIRCLES
https://open.spotify.com/track/7uKFDF9cW3Zcj3dJs1eOW1?si=2fe97c5e879f4a27
LEITH ROSS
Ontario born and raised singer-songwriter Leith Ross caught the attention of millions on TikTok with their song "We'll Never Have Sex". 7.5 million to be exact! For fans of Phoebe Bridgers, Adrianne Lenker and Haley Heynderickx, this one's for you!  
In the viral song, Leith sings in a near whisper accompanied by methodical guitar playing that makes it easy to see why the song reached such success on the social media platform. The romantic, somber track features some beautifully-written lyrics, including the closing verse: "Depollute me, gentle angel/ And I'll feel the sickness less and less/ Come and kiss me, pretty baby/ Like we'll never have sex". Pure lyrical genius, I tell you!
Prior to "We'll Never Have Sex" rise to TikTok fame, Leith Ross released their debut EP Motherwell to the delight of fans in October 2020 and the honest, intimate collection of songs inspired by their own coming of age story gave both new and old listeners something to hold close and cherish. The EP resonates with anyone going through a transitional period in their life, and as we find ourselves in a brand new, post-pandemic world, it's a soundtrack we all need, whether we know it or not.
Leith Ross goes into depth on their breakout song "We'll Never Have Sex":
"I've always been someone who would strike up a conversation with a stranger on the streetcar on the way home from buying groceries. Around that time, I hadn't been leaving the house to get groceries, they got delivered right to my door. This song mourns the moments in my future where I will inevitably choose the ease offered to me over the moment of anxiety that leads to something precious."
LEITH ROSS – WE'LL NEVER HAVE SEX
https://open.spotify.com/track/4zXuYQNDmw3dlauyc8q3Kd?si=e95c942b942a4ce4
RACHAEL JENKINS
Rachael Jenkins is another artist following in the footsteps of Phoebe Bridgers but making her own way by using TikTok as a launchpad into the music industry. Her debut single "untitled" is jam-packed with personal experience and a backstory that enriches the music and enlightens the masses who found the song when Rachael posted a raw version of it on TikTok.
Rachael not only posts snippets of original songs but her TikTok account also features some very popular covers, including a heartbreaking cover of Lorde's "Liability". Rachael received such high demand on the social media platform for her to publish her music on streaming platforms, that she finally did it and her audience showed their appreciation by streaming her songs over and over again. Currently, "untitled" is still the reigning champ in popularity amongst Rachael's songs and it probably has something to do with the intimate lyrics and its slow and tender nature.
Standout lyrics ring out: "Oh, I'm not afraid of dying/ But I swear to God, if I lose/ This self-proclaimed quitter/ Will have a bone to pick with you".
Originally from Syracuse, Utah, the singer-songwriter grew up in the Mormon Church, properly known as The Church of Jesus Christ of Latter-day Saints. Her upbringing inspired the song "untitled", Rachael explains:
"I hope people walk away feeling less crazy about religious shame, guilt, and trauma. It's something that's hard to process and grasp," she says. "Hopefully, this song helps people along their way. Although, I love when people have their own interpretations, so anything listeners gain from 'untitled' is good enough for me."
"Usually, something happens that breaks open emotional wounds, and I end up writing a verse or something small, and then I'll fine tune it later," she adds. "Although, I have written songs in various states of mind; it all depends on how vulnerable I'm willing to be at the given moment."
RACHAEL JENKINS – UNTITLED
https://open.spotify.com/track/2PMo0BYsGBY2TgHJ5Gm4oT?si=8e484c165af7409e
ANNIE DIRUSSO
Annie DiRusso joined TikTok in 2020 to promote her single "20". The song quickly attracted the attention of music lovers across the platform, and Annie began posting more content as a way to promote herself as a musician and her releases. Now her popularity has translated into over 4 million streams on Spotify this year alone. It's safe to say Annie is making a name for herself in the indie-rock scene.
Based in Nashville and New York City, Annie DiRusso proudly showcases the influence of her two cities in her music, blending buzzing garage guitars and high-energy performances with pop-infused Nashville style. Here's the story of how she joined TikTok:
"I was drawn to the app at the beginning of quarantine just as a way to fill my time. As soon as my FYP got me I was hooked for a while. I feel like TikTok (at least for me) speaks to the universality of the human experience and that's what initially drew me to the content. I didn't think my music would catch on at all on there but Daniel encouraged me to make a video singing "20" in August of last year and it randomly did really well. In the year since I started posting on the app, I have been able to reach so many people who are into the music I release and it has been so cool and sweet."
ANNIE DIRUSSO – NINE MONTHS
https://open.spotify.com/track/39NIKs16BL2PGtWTkbnCPx?si=ea7b85143eda47be  
WILL PAQUIN
Although the pandemic hit the music industry HARD, there were a few silver linings that came out of it, one being the rise of TikTok artists and stream of new music from indie artists to major international stars. Will Paquin took the opportunity of lockdown boredom to start posting his music on TikTok, and suddenly everything changes for the young Boston musician.
Will has been playing guitar since childhood, influenced by the jazz techniques of Wes Montgomery and Kenny Burrell. His video feature original instrumentals full of stylish riffs that quickly caught the attention of fans far and wide.
His first single "Chandelier" reached over 4.6 million views on the social media platform called TikTok, and then went on to reach over 4.3 million plays on Spotify. Will is only 21 and is currently on the verge of singing a record deal after multiple big names in the industry approached him after the success of "Chandelier" and his TikTok videos.
After gaining the support of music industry legend Zane Lowe, Will Paquin has released even more music like his singles "Now You Know" and "21". Next up for Will is an upcoming EP to be released this Fall. Here's what he has to say about his experience with TikTok:
"Tik Tok took me by surprise for sure. I started the day I got sent home from school last March. It took off from there and then really blew up in August with that "Chandelier" guitar part. It's funny because, without the support from TikTok, I never would have even considered putting in effort to release music. I changed my entire life path in like a week (laughs). I had also never written a song up until this year, so "Chandelier" was the first song I wrote. It's definitely been a learning process, but the 'Tok has helped so much with finding a sound and fanbase."
WILL PAQUIN – CHANDELIER
https://open.spotify.com/track/1Go9q6KaCpAsQ0wkZFGzY2?si=3ec8428f42894b37