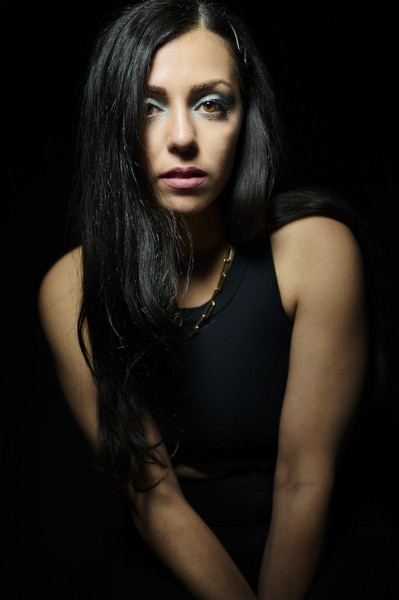 @skopemag news – monday – april 11, 2022 @ 11 pm est
@skopemag HQ – http://smarturl.it/skope
RUNESCARRED Release Video for Acoustic Version of "Swallow Your Tail"
Austin progressive power thrashers RUNESCARRED have released a video for the acoustic version of their track "Swallow Your Tail". The song is from the expanded edition of their album The Distant Infinite.
NOVADEAF – "FOUR" – New song and videoclip of the italian NOVADEAF project
OUT NOW: Platinum House Duo Klangkarussell Release 'This Love (Ft. Poppy Baskcomb)' [FFO: Elderbrook, Bob Moses, ZHU]
Sunrise and Ammunition Defy the Bounds of Genre in their Latest EP, 'Triangulum'
Sunrise and Ammunition have many elements floating around their primordial soup in a young world of sound. It is a sound that has lineage tracing back to progressive, experimental, and psychedelic music of all kinds. With no rigid boundaries it's a collective of porous minds, absorbing an eclectic sound pallet made accessible to kids of the internet age. The band formed just after its members finished intermediate school, and over the years they have developed a musical chemistry that borders on telepathy. Sunrise and Ammunition released their first EP, Aquarius, in 2010 and have focused on creating immersive sounds ever since, including their album, Tesseract, produced by Jesse Cannon at Found Soundation. The combination of these three childhood friends' creativity creates a whole larger than the sum of its parts.
Flowerless Drops New Track "LAB"
With abstract vocal manipulation paired with luscious walls of harmonies, Flowerless aims to be as dynamic as the pop punk scene he grew up with while paying homage to the buttery RnB sound he fell in love with along the way.
His latest release, "LAB," reflects on the end of a relationship which taught Flowerless that he is, in fact, an "emotional bitch."
SLUMP6S DROPS NEW SINGLE & MUSIC VIDEO "OWN IT"
The track's unpredictable production brushes up against his manic vocal delivery. He flips like a switchblade between breathless heart-pounding verses, guttural baritone, and woozy melodies evocative of his dynamic sonic scope. In the accompanying visual, Slump6s turns up in a mansion before otherworldly madness ensues as skeletons in hoodies take over the staircase and psychedelic dissolves find him in a dark dreamscape.
BLEED THE S+ONE Release New Single "Mandela Effect" + Official Music Video
From Las Vegas, Ralf Mueggler and Jason Williams come together to form a new rock/metal project BLEED THE S+ONE. With over 15 years in and out of the industry as a drummer, Ralf decided to fully take the reins and front this new band which encompasses all of his past musical heros. Jason Williams (Delphian), a song writer for Film and TV by day, and a rock/metal guitar guru by night, joins Ralf bringing heavy riffs and technical expertise. A combination of their many influences, this "Meshuggah meets Sevendust", 8 string, simple polyrhythmic blend of melodic vocal infused heavy metal defines their sound. The duo are consistently writing with releases scheduled throughout the year of their debut album "Eyes Wide Shut" as well as plans to tour and share their music with the world.
Three Days Grace Share New Song And Music Video For "Lifetime"
The band shared, "Lifetime is about loss. It also speaks to the human condition to push forward and put one foot in front of the other even when you wake up and your world is turned upside down. Barry lives 2 hours to the north of Mayfield and when the tornado struck he not only knew people directly affected but days later found photos and debris in his own backyard; hitting, in more ways than one, close to home. The Mayfield community has shown hope and resilience in the face of unimaginable devastation. When we discussed how we wanted to visually portray this song the story of Mayfield immediately came up. We traveled down to Kentucky from Toronto in March. To see it all with our own eyes and to meet some of the families while overwhelming at times. It was also a reminder to us and hopefully to all of you that while there is suffering there is also hope, resilience, and strength around every corner all over the world."
Boy & Bear Announce North American Tour | New Single & Video Out Now!
Today, Australian ARIA chart-topping act and indie royalty Boy & Bear announce their first North American tour in over three years. The month plus long headline trek has the band playing in all major markets in the US and Canada including shows at the Troubadour in LA, Music Hall of Williamsburg in Brooklyn, NY, Lincoln Hall in Chicago, The Kessler Theatre in Dallas and a stop at the recently announced Bourbon & Beyond Festival in Louisville, KY where they'll be playing alongside Jack White, Father John Misty, Courtney Barnett, and more! A full list of confirmed dates can be found below, with tickets available HERE.
Vonica announces new EP & shares "If You're New Here Dance" video & Hot Chip remix
Lush rendition of Blondie hit "Dreaming" from JULIANA EYE
JULIANA EYE is an alt-pop artist, songwriter and multi-instrumentalist based out of Toronto. Her obsession with pop melodies, 90s & early-00s guitar tones, paired with a mesmerizing voice has given EYE's sound a unique blend of nostalgia and melancholy.
Ethereal new single, "Dreaming," is a lush and evocative rendition of the 1970's Blondie hit; fusing subtle hints of new wave synth textures, dreamy guitars, and alluring vocals.
LP Reaches 2B Catalog Streams, "Lost On You" Hits 1B Streams + #1 in 18 Countries, Churches LP Hits 100M+ Streams
Since the release of her last album, Churches, LP has continued her upward trajectory, leading to a number of milestones, including reaching 2 Billion streams on her catalog, 1 Billion streams on her smash single "Lost On You," and more.
New Red Sleeping Beauty and Amelia Fletcher collaboration is "Solid Gold"
Stockholm synthpop trio Red Sleeping Beauty return to their 90s indie roots in collaboration with their teenage hero Amelia Fletcher (Talulah Gosh, Heavenly, The Catenary Wires). Swedish melancholia paired with British jingle jangle – it's solid gold!
LITO KIRINO MUESTRA SU LADO ROMANTICO CON "MI TOXICA"
El artista latino Lito Kirino vuelve a encender la calle con su música y ahora tiene la oportunidad con su nuevo sencillo "Mi Tóxica", una canción basada en sentimientos reales vividos por el cantante urbano, dando un toque de vivencias a todo el que la escuche.