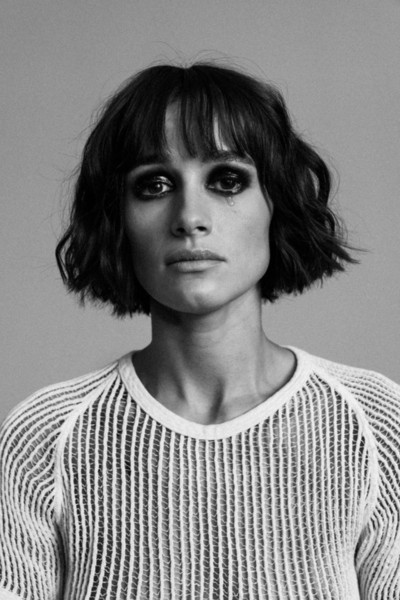 @skopemag news – thursday – april 7, 2022 @ 11 pm est
@skopemag HQ – http://smarturl.it/skope
Saya Shares 'READY TO BURN' EP via Cool Hunting, 'READY TO BURN' Out Everywhere Now + Available on Vinyl
Today, Toronto-based alt pop artist Saya shares her long awaited EP READY TO BURN. With thrilling and chiling lyrics, READY TO BURN sees Saya at her most confident, with the tracks ranging from dark dance floor anthems to more vulnerable songs about all-consuming love.
V Knuckles (N.B.S.) Reflects On His Cold World With New Album "Winter Warfare" FT. Millyz, Fredro Starr, Slaine, Planet Asia & More
V Knuckles (N.B.S.) is back at it following up his Summer Sessions project with a new album Winter Warfare. The project is a reflection of Knuckles's life growing up in Cambridge/Boston, hustling, having run-ins with the law, depression, and even having his first child. "The concept Winter Warfare is based on both the constant war I was having with myself, the war going on in my surroundings, and worldwide. I feel there's battles (wars) that we all experience everyday in life and I reveal mine on this album!" says Knuckles. The album features an all star line of veteran and younger emcees including Millyz, Fredro Starr, Slaine, Planet Asia, Termanology, Reks, Ali Vegas, and Gio Dee alongside production from Snowgoons, Luka Milliano, Kae Tea, Nasihat, David Morse, J.Demers, Chairman Chow, Nat Greenwood, Alex Wealth & Nuggies.
Daniel James McFadyen – "Mr. Lipless" about communicating through music
"The song is inspired by a man I met in Guatemala while I was playing there a few years back," Daniel explains. "I was playing at a bar on Lake Atitlan in a small town called San Marcos La Laguna. While I was playing, a small man with long black hair approached the stage with a bongo drum; he seemed eager to play. I signaled for him to come on-stage and he joined me. We played for hours together only communicating through music and I found it amazing that he was able to adapt to any style he heard while having no context for this western music."
Moore Kismet Announces Electric Zoo! | Debut Album Coming in June!
On the heels of announcing a performance at Coachella's Do Lab and a quick trip to Vegas for GRAMMY's #GRAMMYSNextUp event, Moore Kismet is adding Electric Zoo in NYC in September to their already busy festival schedule. The young rising star kicked things off in March with performances at Buku Music & Art Project, Miami Music Week & Ultra Music Festival with sets scheduled to come at Bonnaroo, Lollapalooza Paris, Electric Daisy Carnival, Sunset Music Festival, and more!
Laddio Bolocko Share "Laddio's Money" Single via Raven Sings the Blues | '97-'99 3xLP Boxset Out May 20 via Castle Face Records
Today, Laddio Bolocko (mem. Dazzling Killmen, Panicsville, the Psychic Paramount, and Mars Volta) share "Laddio's Money," an electric, noise-heavy garage rock track off their forthcoming 3XLP boxset featuring the band's official discography. The aforementioned boxset, '97-'99, is out May 20 via Castle Face Records.
PLANEPACKED Premiere New Album Transactinides At Metal Underground
Transactinides, the sophomore album from the metal and electronic fusing outfit PLANEPACKED, ventures further into realms of experimentation and the extreme. Delivering the thundering heavy and soaring melodic bursts, Transactinides is a charismatic musical experience.
PLANEPACKED mastermind Jessica Kagan comments:
"Transactinides was written and performed by a girl in flux. It's an expansion of PLANEPACKED's metaltronica sound, including vocals (both conventionally sung and harsh) and lyrics for the first time. It's also a concentrated dose of self-discovery and queer euphoria in an age of chaos and strife."
Release Day: Apollo Lovely shares smooth and soulful throwback bop "Next To You"
The latest single, "Next To You," is about the protagonist sitting next to the beautiful woman initially spotted across the room in a crowded bar, hitting it off and falling head over heels. But, this is a fantasy, later revealed to be an imagined love which can sometimes feel just as real.
HIGH CASTLE TELEORKESTRA: Folk/Metal Fusion Act With Members Of Estradasphere, Secret Chiefs 3, Mr. Bungle, And Farmers Market To Release Debut LP In June; "Mutual Hazard" Streaming + Preorders Posted
Art As Catharsis is proud to announce the June release of the debut from HIGH CASTLE TELEORKESTRA, a collective formed by members of Estradasphere, Secret Chiefs 3, Mr. Bungle, and Farmers Market, and more. The Egg That Never Opened is a mind-melting LP fusing everything from Eastern European folk, swing jazz, technical metal, and much more. Alongside the record's details, the lead single, "Mutual Hazard," and preorders have been issued.
OZUNA and Breakout Artist BOZA Premiere New Single + Video "APRETAITO"
The multi-award-winning singer-songwriter Ozuna and the breakout artist and Latin GRAMMYⓇ nominee Boza unite their talents in a new single titled "Apretaito", which promises to become another reggaeton classic due to its catchy rhythm and its crafty lyrics. "Apretaito" is available on all digital streaming platforms and its music video on Ozuna's YouTube video channel.
Mogli Releases New Song "Mirror"
Multi-talented singer, songwriter, filmmaker, advocate, and one-woman tour de force Mogli – who has amassed more than 100 million global streams – has been revealing her upcoming May 12th album Ravage and its stunning, epic companion film with the release of a series of songs and episodic videos that unfolds a cathartic journey of self-discovery and healing in both personal and universal ways. From losing herself in depression and burnout, to learning to detach from toxic patterns and partners, to eventually believing in the possibility of happiness again, Ravage is an emotional and cinematic story that continues today with the release of new song "Mirror."
DADDY YANKEE & BAD BUNNY REVEAL THE MUSIC VIDEO FOR "X ÚLTIMA VEZ"
El Dusty Crate Dives into Hip Hop traditions with Chicano Sci-Fi
Digging deep into the root of turntable culture, El Dusty has created a hip hop masterpiece inspired by Chicano sci-fi films and aptly named Sombrero Galaxy. The new EP will be released alongside a stunning comic book and full interactive gallery presentation that will round out the visuals for the record's rollout. Sombrero Galaxy is out now on Produce ® Sound.
Soft Powder releases ethereal and defining debut album, Somewhere Like Paradise
After sharing two strong EP releases with a growing community of fans, Melbourne producer, songwriter and musician Soft Powder has arrived at a defining moment of his career: the release of his debut album, Somewhere Like Paradise.
Across its eight tracks, Soft Powder (aka Andy Szetho) develops an immersive and inviting sound that captivates from the jump and demonstrates his natural skills as a writer, producer and engineer.
Ricky Lake – "The Answer" (music video)
Ricky Lake left his home of Los Angeles at the age of fifteen, moving with his family to Nashville. The son of two doctors, steeped in the usual high school trappings of weed smoke, weird books and hip hop, Ricky (real name Marcus McAlpin) got a wake up call. The pseudo-progressive Southern Nashville landscape showed him the real United States: a land full of contradiction and paradox. For a few years he made it work, and for the first time, he made music. But it wasn't until he found himself fitting into the artsy enclaves of Oakland, CA that he took on the title that he holds today – the dark but delicate trap craftsman we all know as Ricky Lake.