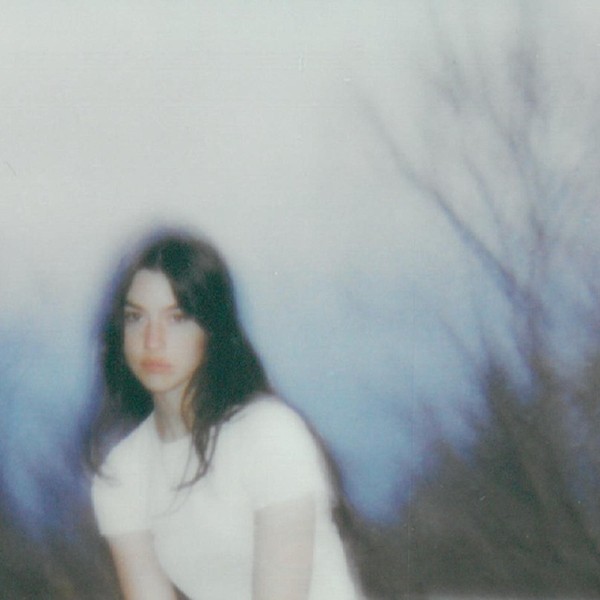 @skopemag news – friday – april 8, 2022 @ 8 am est
@skopemag HQ – http://smarturl.it/skope
News: INEZONA – new single & upcoming album
Inez is the queen of spherical melodies and has set the desert of Arizona on her last album "Now" to mystical Desert Pop music. Now known under the new name «INEZONA» the female multi-instrumentalist releases "A Self-Portrait", ten gorgeous instrumental tracks and her probably most intuitive/intimate album so far.
SQWAD Showcase Their Depth on Debut 5-Track EP 'Your Soul' on Insomniac's IN / ROTATION – Out Now
'Your Soul' is a five-track release jam-packed with quality grooves, two of which preceded the package. The three new originals are adding to the depth of their diverse house sound, including a collab with Las Vegas vocal and production duo Gold Lemonade on the track "Keep It Goin."
Artist: SQWAD
Title: Your Soul
Label: IN / ROTATION
Genre: Tech House
Release Date: April 5
OMAR APOLLO RELEASES DEBUT ALBUM IVORY
Omar Apollo officially releases his highly-anticipated debut album IVORY, out now via Warner Records. IVORY takes his songwriting to the next level – crossing genre lines as well as language barriers as it showcases even greater musical diversity from the budding superstar. The new album features previously released singles "Tamagotchi," produced by Pharrell Williams and Chad Hugo, "Killing Me," which debuted with a television performance on The Tonight Show Starring Jimmy Fallon, and "Invincible" featuring Daniel Caesar. Additionally, the album includes the Teo Halm-produced collaborative single "Bad Life" with Kali Uchis and "Go Away," produced by Omar himself alongside Carter Lang and Chromeo.
COUNTRY ARTIST ORVILLE PECK NEW ALBUM 'BRONCO' OUT NOW
A consummate storyteller, the country rock inspired Bronco plays upon the horse theme so often found in Orville's work, but this time with an exploration of freedom, breaking free from that which binds us and all that is wild and untamed. Bronco builds upon and follows Peck's previous album Pony and EP Show Pony, which explored themes of love, loss and loneliness but advances the story arc in a bolder, newer and warmer trajectory. Bronco was written during a time in which Orville was struggling with depression and making many personal changes; ultimately it is an album of healing, self acceptance and re-emergence.
New Release from Gracie Abrams "Block me out" On Interscope Records
Co-written by Abrams and Dessner and recorded at the famed Long Pond Studio in New York, "Block me out" opens on a series of confessions that immediately prove the subtle power of her storytelling ("I'll say whatever you want but I've become such a liar/I used to follow my gut but now I'm just getting higher"). As the guitar-driven and gauzy track unfolds, Abrams's vocals take on a dazzling intensity, sometimes spiking her outpouring with moments of self-aware humor ("I thought of leaving tonight but I couldn't drive this tired/Plus after all of this time I should be a pretty crier"). An intimate portrait of emotional desolation, "Block me out" ultimately expands on the strangely captivating self-reflection the 22-year-old songwriter first revealed on her 2019 breakthrough single "Mean It."
CHXRRY22 SHARES DEBUT SINGLE "THE FALLS"
Chxrry (pronounced Cherry) was born and raised by Ethiopian immigrants in Scarborough, a suburb of Toronto. Growing up in a Christian household, Chxrry was known as the girl who could sing, but never fully visualized the possibilities ahead of her until she put her music online in 2017. After gaining some traction, she packed all of her things and moved to Atlanta where she began recording. Shortly after, she signed her first major label deal – and the rest was history. Chxrry22's artistry aims to uplift her community and inspire people that it is safe and powerful to feel and do what they want. Her ever-evolving sound continues to mature based on her own personal experiences and while "The Falls" is the first of many to come, there will be more big news coming very soon.
FIVIO FOREIGN DROPS HIS LONG AWAITED DEBUT ALBUM B.I.B.L.E
BIA TAPS J COLE FOR NEW SINGLE "LONDON"!
GENRE-BENDING ARTIST KOE WETZEL RELEASES NEW SINGLE "APRIL SHOWERS" ALONGSIDE DON'T LOOK UP-INSPIRED VIDEO
Moneymade Eli Unveils New Single & Music Video "Tippity Top" !!!
On the track, cymbals skitter in the background at a tense pace as Moneymade Eli lyrically doubles back and forth over the beat with razor sharp rhymes. It builds towards a hypnotic and head-nodding hook as he promises, "I'm taking this shit to the tippity top." In the accompanying visual, he turns up around New York in a train station and outside by a new black Benz as snow falls around him.
Standing up to harassment ferocious indietronic
Elliot Lee has a fervent fanbase "the bubblegum army" and has amassed millions of streams and her music has been added to such high profile playlists as New Music Friday, Indie Pop, Bedroom Pop among many others.
Bankroll Freddie Unveils New Single & Video "Pickin' Sides" !!!
As the lead track, "Pickin' Sides" proves From Trap To Rap 2 will pick up where its predecessor left off, putting Freddie's growling delivery atop potent production work. With features from Money Man, Lil Baby, Icewear Vezzo, and more – including a posthumous feature from Young Dolph – Freddie will yet again prove he belongs in rap's upper echelon and is more than ready to be one of Quality Control's brightest stars.
The Riven launch new single and lyric video "Death"
Swedish hard rock outfit The Riven launch the single and lyric video "Death". A classic heavy metal track with powerful vocals, gripping lyrics and an electrifying guitar solo, all contributing to a dynamic soundscape with a huge finale. The band comments:
Liar Thief Bandit release new single
Swedish power trio Liar Thief Bandit shares the fourth single from their upcoming mini-album. "Diamonds (are Made Under Pressure)" is a feel-good rock track with uplifting choruses and vibrant riffs. The track continues on a theme presented on the band's latest album "Deadlights" (2021). Mike from the band explains:
British Newcomer AVA LILY Releases New Single 'TIGHT FIT' – Listen Now
British newcomer Ava Lily returns with her first release of the year with the hauntingly addictive single 'Tight Fit', out now.
The 'Blameless' singer-songwriter's newest release professes the emotive, evocative anthem, "I'm only like this when I'm with you. We are the right fit", as she explores the feelings of an obsessive relationship. 'Tight Fit's ethereal vocals and bass undertones bring listeners into Lily's own R&B/pop world and it's a clear development of her artistry and sound.
ALICE MERTON SHARES THE NEW SINGLE 'BLINDSIDE' – WATCH THE VIDEO HERE
Romero release debut album 'Turn It On!' and share single 'Talk About It' – Debbie Harry swagger and cowbell
An exhilarating burst of first class power-pop, Turn It On! is a memorable party, steeped in twist-like dancing, deep and meaningful chats with strangers, air-shredding in the middle of the dancefloor, lover's tiffs and wrong decisions culminating in a prophetic realisation that these indeed are 'the days'.
OUT NOW // D Power Diesle Drafts Kyze For Menacing Heater 'Cold As Ice'
Following on from an explosive start to the year with his 'Graphene, Vol 2' project, grime veteran D Power Diesle teases the release of 'Graphene, Vol 3' with his latest charged-up street heater 'Cold As Ice' alongside fellow London MC Kyze.
CHARLOTTE JANE SHARES THE NEW SINGLE '10 PERCENT' – WATCH THE VIDEO HERE
'10 Percent' finds the 23-year-old displaying the exceptional vocal talent which is sure to connect with a wider global audience as the year unfolds. In a song which says a final climactic goodbye to a non-committal love interest, Charlotte Jane displays empowerment, pain and disappointment in equal measure. But from that whirlwind of emotions, an invigorating feeling of optimism for greater things to come emerges.
SKAAR SHARES THE NEW SINGLE 'GET HIM AWAY FROM ME' – LISTEN HERE
'Get Him Away From Me' embodies the bravery and purity of truth that is becoming a hallmark of SKAAR's new music. Based around a plaintive plea that's heartbreaking in its honesty, the intensity of its lyrics are reinforced by its relentless rhythmic fury. Yet out of the trauma comes an empowering alt-pop anthem which can offer a helping hand to people who have suffered through similar experiences.