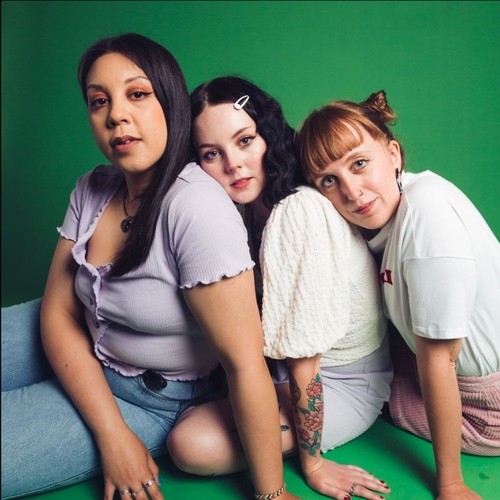 @skopemag news – wednesday – march 6, 2022 @ 6 am est
@skopemag HQ – http://smarturl.it/skope
SPKEZY release genre-bending alt-rock single 'HELL HOUSE'
Spkezy are true musicians who push the bounds of their creativity. Known for their poised approach to genre-bending music they have produced an extremely well balanced fusion of dark pop and alt-rock in 'Hell House'.
Taylor Bennett Shares Cinematic Action-Packed Video for "Fall Short"; On Tour Now in Partnership with Champion
Brooklyn's Strange Neighbors Debut Vibrant Single + Video for "Window Watching"
Strange Neighbors first unleashed their jangly power pop onto the New York scene in 2018. Founded by vocalist Aidan and drummer Tracey, they soon brought guitarist Zach into the mix through a Facebook ad. It remains one of the three all-time positive outcomes of social media. Their new single and video for "Window Watching," is a nostalgic and vibrant track with Indie vibes steadily laced throughout. The video shows the true essence and nature of the band which further brings the song to life.
The Impliers Eagerly Release Vibrant Rock Single "I Promise"
Psychedelic alt/indie masterminds the impliers are making strikingly original music for the future from the bones of the present. The songwriting and production duo of multi-instrumentalists Dan and Charles is currently emerging from the Denver underground, riding a sound wave crafted from oddly-tuned guitars, textured synths, electronic beats, pumping bass and complex Beach.
MNRVA Release New Single "Hollow"
Doom metal band MNRVA are streaming the title track from their upcoming album Hollow via The Ripple Effect. The song will be released on all digital platforms this Friday, while the album will be released on May 20th, 2022.
PYRESHIP Release New Single "Anathema"
"Anathema" is the second single to be unleashed by the atmospheric, sludge metal band, PYRESHIP. Premiering now at The Obelisk, the track is taken from their album Light Is A Barrier which will be released on April 22nd.
PUSHA T DROPS NEW SINGLE "NECK & WRIST" FEATURING JAY-Z & PHARRELL WILLIAMS
Garage rock crusaders SONS are back with a vengeance on seething new single 'Nothing'!
Teen band Anorak Patch share new single 'Paris Will Be Paid For' | Debut EP 'By Cousin Sam' out 29th April via Nice Swan Records
On the new single, guitarist Oscar said, "Paris will be paid for is a song of ours which combines pop hooks and more off kilter music. It's at a constant tempo however it changes time signatures multiple times throughout the song. It makes it wonky and the more melodic parts can sort of too because of that."
PEANESS Examine Online Persona Gap In Video For New Single 'irl' Out Now
Chester indie-pop trio PEANESS are pleased to reveal the video for their new single 'irl' which is out now on all good digital service providers following a radio premiere with Craig Charles on BBC 6music.
French Art-Rock/progressive-rock project Far From Your Sun streamed entire new album 'The Origin of suffering"
As announced : a few weeks after unveilling some various audio excerpts from the effort with the single "Water for Osiris" and then the song "The Hand and the voice", French art-rock/progressive-rock project Far From Your Sun digitally released its new full-length effort called 'The Origin of suffering' on Bandcamp and the main streaming services.
Courting share new single "Tennis" + announce UK tour dates for Sept / Oct 2022 | New single out now via [PIAS]
Today, Liverpool four-piece Courting return with a new single titled "Tennis". The track comes alongside the announcement that the band have signed to [PIAS], as well as details of a new run of UK tour dates which are set to take place in Sept / Oct 2022.