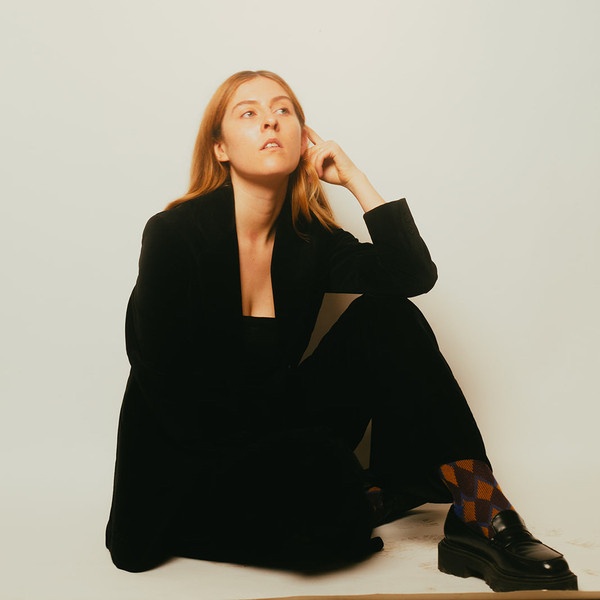 @skopemag news – tuesday – march 5, 2022 @ 11 am est
@skopemag HQ – http://smarturl.it/skope
MVMNT Music – Closer – Lofi
MVMNT Music is a new sound born out of the hearts of the students and young adults at Christ Fellowship Church. Created to transcend the four walls of our church. Our prayer is that our songs can be apart of a move of God to impact the world around us, and become literally a movement. Christ Fellowship is a multisite Church in south Florida, and we're a mixture of people from all the 12 campuses (from boca to pt. st. Lucie).
Deanna Petcoff shares tongue in cheek new single 'Trash Bag' | Debut album 'To Hell With You, I Love You' out on Friday via Royal Mountain Records
About 'Trash Bag', Deanna shares: "I wrote this song as a little tongue in cheek moment. I was starting to see someone new in the throes of the pandemic, and I had to cancel on them almost every time we had plans because I was having an anxiety attack or a depressive episode or a chronic pain flare and couldn't get myself out of bed. I didn't want them to view me as a sick person, and I wanted them to still want to see me when I got better. This song came out of nowhere one day while my roommate was doing laundry and moving around bags of garbage that we hadn't been able to take out in a few days because neither of us had our shit together. In the end I hope this song resonates with anyone that has a mental illness, chronic illness, or anything that prevents them from feeling normal, healthy, and cute."
DEJA – How It Is
West London riser DEJA is re-defining conventionality with her 'norm' defying singles as she challenges stereotypes and confronts topics such as sexuality, relationships and womanhood – her latest single 'How It Is' being an example of just that. With no hesitation, the track dives into its message exploring female monogamy and although possibly more expected of men, DEJA turns things on its head as she says, "It might be harsh but although he's living his fantasy with me, I'm keeping my options open" – and that's just how it is.
French Art-Rock/progressive-rock project Far From Your Sun streamed entire new album 'The Origin of suffering" // Out now on digital through all legal platforms.
As announced : a few weeks after unveilling some various audio excerpts from the effort with the single "Water for Osiris" and then the song "The Hand and the voice", French art-rock/progressive-rock project Far From Your Sun digitally released its new full-length effort called 'The Origin of suffering' on Bandcamp and the main streaming services.
OUT NOW: Electronic Producer dj poolboi Releases stay just a little while longer Album [FFO: Kiasmos, Christian Loffler, Parra For Cuva]
THE LICKERISH QUARTET announce 'Threesome Vol. 3'! Listen to 'Fortunately' now!
"Fortunately", the EP's first single, streaming now, is a bouncy tune sung by Tim Smith that drips with the signature harmonies and melodic structures THE LICKERISH QUARTET have been known for, alongside a deeper, darker lyric that speaks to the universal ideas of heaven, hell, dogma and belief.
Out Now: FFO: Radiohead & CAN – Mount Forel spotlight mysterious low frequencies around the world on new single The Hum
There's a deep uneasy low frequency hum being heard around the world! In Bristol for instance, it appears & then it goes – some hear it, some don't, some ask "is it even real"? This is the inspiration behind International alt rock band Mount Forel's new single erm… The Hum – the 1st single from their upcoming 2nd album Sub Rosa Stories.
M FIELD Announces EP2 & Shares New Song "Block Universe"
Both songs build on the remarkable alt-pop sound Field conjured up with producer Bullion over an email back-and-forth during lockdown in London last year. Their accomplished M Field EP was released last September and drew praise from Radio 1, 6 Music, NPR, DIY, The Line of Best Fit, Crack Magazine, Pitchfork and Fader who included song "Andrew" in among their best tracks of 2021.
Sheffield's prodigy Franz Von drafts French songstress for genre-bending single 'Her Frequency'
Drafting the likes of Marseille-based artist Cynthia Bahy, 'Her Frequency' is a collaboration connecting two scenes. Infusing elements of contemporary sounds with the the golden-era of hip-hop and jazz – the Sheffield prodigy has formed a distinct sound of his own that encourages listeners to engage with their inner strength. Having already gained previous support from BBC Introducing Sheffield, Amazing Radio, Naga Mag, Word Is Bond, Groovin' Mood, and more, Franz Von is gearing up for his forthcoming EP dropping in May!
WILDES channels fury on her empowering return "Woman In Love"
London singer songwriter WILDES returns today with her new single "Woman In Love". The new track is the first to be heard since her 2020 EP 'Let You Go' and debut EP 'Illuminate'.
Sonically falling somewhere in a Bermuda Triangle of Angel Olsen, St Vincent and PJ Harvey, WILDES' music sits within an entrancing skeleton of folk songwriting, all the while lifting the listener up on a storm cloud of cinematic electronics and her sharp, honest lyricism.
Shovels & Rope Break Into Joyful Dance In New Video For "The Show"
The new clip features the duo of Cary Ann Hearst and Michael Trent playing the role of both the performers and the audience in an intimate theatre setting. The clip begins with Hearst and Trent deep in thought in their dressing room pre-show before heading to the stage. What follows is unlike anything seen from Shovels & Rope as the couple breaks into a beautifully choreographed dance routine, to both the dismay and eventual approval of a judgmental audience. The video is thoughtful and absolutely joyful.
Ibibio Sound Machine share live video from their performance at BBC 6 Music Festival
Ibibio Sound Machine are on tour across the UK right now in support of Electricity, the band's fourth and most progressive album yet, which is out now. Coming off the back of a sold-out Manchester show at Band on the Wall on Friday night, the band headed to Cardiff's St. David's Hall on Saturday for BBC 6 Music Festival alongside Khruangbin and Ezra Collective for a colossal set that cherry-picked live favorites past and present and, in the process, showcased why they're one of the UK's most beloved live acts.