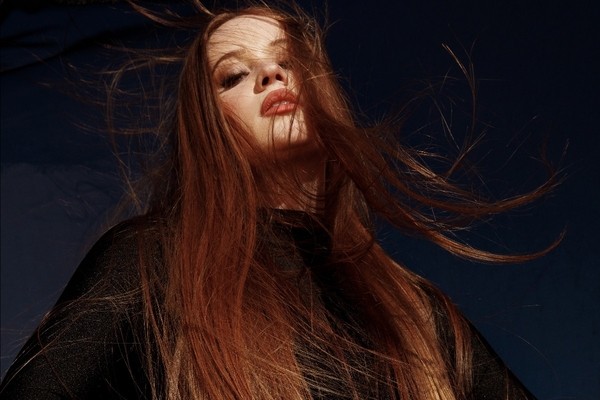 @skopemag news – friday – april 1, 2022 @ 1 pm est
@skopemag HQ – http://smarturl.it/skope
Łaszewo shares new single "U Taste Like Sundays" on Boom.Records / Proximity
Santa Barbara-based indie-electronic trio Łaszewo (comprised of members Matt Ehrlich, Justin De La Fuente, and Keeva Bouley; pronounced "La-zay-woah") shares their latest single, "U Taste Like Sundays," today on Boom.Records / Proximity. It's their second release of the year and finds the trio rerouting listeners down a blissful musical exploration full of rich-bodied melodies that delve into a nostalgic production.
Morningsiders Unveil New Album 'I've Got A Song,' New Single "Hang The Cedar" Out Now
Morningsiders share, "Sometimes melodies or riffs sit on our shelf for years before we figure out how to build a song around them. We had this piano pattern that we'd return to in the writing room every few months, but it never felt right when we tried to turn it into a chorus. Finally it clicked that what we had in our heads was actually the verse, and all of a sudden Hang the Cedar came together really quickly. It's a song about the uneasy negotiation of identity within friend groups, and the vertigo of developing a sense of self around how others see you. One of the lines, "I'm going to cultivate an attitude / dye my hair to feel renewed" stands out to me as the crux of things. It was inspired by a good friend reminiscing about a moment from middle school when she sort of fell in between different friend groups. She described it as her "cultivating a personality" era. I love that. It's like all of a sudden you have a chance to meet yourself, but also to reinvent and curate in a way that you couldn't before."
LOVE SICK DEBUT MIXTAPE 'SICK' OUT NOW
Entirely written and produced by the duo, 'SICK' sees the duo explore the sizzling tension and tender subtleties that can make or break relationships. Channelling late night hedonism, it dives into a multitude of reference points including Miley Cyrus' eclectic 'SHE IS COMING', Mark Ronson's heartbreak anthem collection 'Late Night Feelings' as well as the festival-conquering Caribou and woozy electronic maverick Kaytranada.
WALLIS BIRD shares 'Aquarius' ahead of forthcoming 7th album 'HANDS'
"The simple chorus is basically my own origin story, but the verse is about having the right to choose your own choices, pretty fundamental stuff: euthanasia, abortion and Ireland's Repeal the 8th movement, healthcare etc. These are really intricate things that became part of the big conversation about control and who controls what in life" explains Wallis on the track.
A.M. Boys Announce Debut LP, Share "A.M. Theme" Single
Today, A.M. Boys (John Blonde and Chris Moore) announce their forthcoming debut album, Distance Decay (out June 3), and share its first single, "A.M. Theme."
Brooklyn act A.M. Boys drops anthemic single "A.M. Theme" from debut album
ADAM DOLEAC DROPS LAID-BACK NEW TUNE, "DON'T IT SOUND ALRIGHT"
In the laid-back tune, Doleac sings about slowing things down and going "where the boat meets the water," giving the song summer staple potential.
CANDIACE DROPS MUSIC VIDEO FOR NEW SINGLE "WIN"
The track itself beautifully balances sultry R&B rhythms and seductive melodies. CANDIACE's smoothly angelic vocals take hold. In the accompanying music video directed by Chastity Corset, CANDIACE stuns as she victoriously belts out verses meant to empower you on your rise to the top.
Gabo El De La Comisión y Ery estrenan "Approved"
La casa musical Rapetón Approved está comprometida en ser impulsora de nuevos talentos urbanos, ofreciéndoles una plataforma sólida de crecimiento artístico dentro y fuera de Puerto Rico. En esta oportunidad, Gabo El De La Comisión, un artista con reconocida trayectoria musical que ha colaborado con estrellas como Kendo Kaponi y Ery, reconocido compositor y productor de artistas de la talla de Yandel, Cosculluela y Nicky Jam, son los protagonistas del nuevo single "Approved".
PABLLO VITTAR RELEASES 'FOLLOW ME' FEATURING RINA SAWAYAMA
Mychelle Taps ENNY for 'Forbidden Fruit'
Sonically recalling the work of neo-soul songstresses India Arie, Tweet and Vivian Green, "Forbidden Fruit" emits the ambience and mood of a peaceful summer afternoon. Lyrically, the song details the moral dilemmas that arise when one falls for someone they know isn't good for them and the complicated feelings that consequently rise to the surface.
Reid Haughton Drops Heartbreak Ballad "Break Up Goin' Down"
Alabama raised Country artist Reid Haughton releases his brand new single "Break Up Goin' Down," available everywhere today. Written and produced by John Morgan ("If I Don't Love You," Jason Aldean) and co-written by Haughton and Rob Ricotta, the new single sheds light on the emotions of a breakup in the making, with Haughton admitting, "call it what you want, but the truth is there ain't no doubt / there's a break up going down." The honest breakup ballad is released in conjunction with an all-new music video, out now.
WILLOW releases new song 'PURGE feat. Siiickbrain'
Last month, Machine Gun Kelly and WILLOW teamed up for his new single and video, 'emo girl, feat. WILLOW'. The two are hitting the road together on a US summer tour that includes dates in Los Angeles, Portland, Seattle and more. WILLOW has also been announced for US festivals including Lollapalooza in Chicago, Loveloud in Salt Lake City, Summerfest in Milwaukee and more.
MISFIRE: MetalSucks Premieres "War Of Mine" Video From Chicago Thrash Trio; Sympathy For The Ignorant Debut Out TODAY On MNRK Heavy!
Conjuring old-school flavored thrash metal devastation with the kind of bombastic firepower that could wake the dead, MISFIRE creates more of a racket than bands twice their size, unleashing song after song of unrelenting savagery. It's music that could have arrived in the thrash golden age of 1986, when bands like Metallica, Megadeth, Slayer, Dark Angel, and Sodom delivered crucial records. And yet MISFIRE is forward-thinking, injecting modern metal mastery into their brew for a potent and timeless sound.
Video Premiere: Misfire's "War of Mine" Makes You Want to Skull Coldies, Kick Sh*t Over
POETS OF THE FALL Release Music Video for New Single "Requiem For My Harlequin"
Iyla Returns With 'Sad Bitch Bad Bitch'
Rising star and one-to-watch Iyla returns today with her first new music of 2022, 'Sad Bitch Bad Bitch,' out now via 3T Entertainment/Astra Velum/EMPIRE. Helmed by Iyla and her longtime collaborator and co-producer, Kadis, the new track is brimming with swag and her signature sass, the track delivers that irresistible soul-pop sound she is known for. Iyla is back!
Jeremie Albino Releases 'Past Dawn' EP | Shares Video For "Acre of Land"
Produced by Michael Trent of Shovels & Rope, the six-song collection showcases the artist at his most captivating; exploring loss, love, and home against a background of hopeful camaraderie and offering hints of Americana, folk, blues, and rock 'n' roll, with introspective storytelling and the spontaneous energy that makes Jeremie Albino's live show so special.
Old School Death Metallers OVERTOUN Sign With Wormholedeath
Santiago-Boston Old School Death Metallers OVERTOUN have signed with Wormholedeath a deal for the reissue of their album "This Darkness Feels Alive", which is due for re-release on May 27th, 2022.
Elliah Heifetz Releases Acclaimed New Album "First Generation American"
Elliah Heifetz likes to say that on his new album he's a "tourist through country music"—paying reverent homage to the genre's traditions while upending every old-guard, exclusionary norm he can find. It's a vital record for a hellishly turbulent time, a way to belly-laugh while we swallow the bitter reality of America's hateful roots and complex future; all through the honest eyes of a son of Eastern European immigrants.
El Dusty Releases Sci-Fi Hip Hop EP and Comic Book Sombrero Galaxy
Digging deep into the root of turntable culture, El Dusty has created a hip hop masterpiece inspired by Chicano sci-fi films and aptly named Sombrero Galaxy. The new EP will be released alongside a stunning comic book and full interactive gallery presentation that will round out the visuals for the record's rollout. Sombrero Galaxy is out now on Produce ® Sound.
Industrial/ Electronic Rock Band GHOSTATIC Release New Single "Still Haunt My Dreams" to all major platforms!
Cleveland, Ohio industrial/electronic rock band GHOSTATIC has released a brand new single "Still Haunt My Dreams" to all major platforms via Imagen Records.
New Music from Sacred Music Star Snatam Kaur
The world-renowned, devotional singer, musician, teacher, and author is known for her stirring, luminous voice and insightful Kundalini Yoga teachings. Sung in the sacred language of Gumukhi, the words Ang Sang Waaheguru mean, "In every cell and every limb and every fiber is the miracle of the Divine." Deep and transcendent, the track begins with Snatam devotedly singing a poem by Guru Arjan that describes how to approach the mantra to come to a place of profound harmony and happiness. The music swells as the track grows into a spirited rendition of the mantra, underscored by exquisite tabla rhythms.
OLIVIA O'BRIEN DROPS NEW SINGLE "BITCHES THESE DAYS"
Olivia O'Brien, the LA-based singer/songwriter with over 2 billion global artist streams, has released "Bitches These Days," the brand-new single out today via Island Records. The song is an anthem about steering clear of untrustworthy, fake friendships, with an upbeat tempo and lyrics that embrace her honest and bold spirit. On making the track, O'Brien states: "The production and the melodies are inspired by 2000s pop, which was super fun to make since that kind of music raised me. I also love working with Tia, Maya, Ryan, and Jussi who I wrote the song with." The "Josslyn" singer is also gearing up for her two-weekend performance at Coachella next month, her first time performing at the festival.
For Skope: Spanish producer Low Blow kicks off festival season with "House Revolution" (out now on Protocol)
The Order of Elijah Premieres "Wolves" at Metal Sucks Today
"In honor of my heritage, this song, "Wolves" was written as a reflection of the strength Indiginous Americans wield despite a suppressed history of oppression that easily bleeds into modern day times. It is no secret that Native American women experience a high rate of violence and sex-trafficking victimization than any other US population, yet it is rarely brought to light." -Shannon Low (Vocalist)
Exclusive Video Premiere: The Order of Elijah Give American Brutality a Human Face In "Wolves"
T-SHYNE TEAM UP WITH GUNNA FOR "STILL AIN'T FINISHED OFFICIAL MUSIC VIDEO — NEW PROJECT 'CONFETTI NIGHTS' OUT NOW
TODAY: Cassidy Mann releases emotive and endearing pop single "Tropical Sour Candy" a sonic remembrance of the haunts of past flames
While processing one particular breakup, she remembers sitting on her bed and eating the same sour candy she once shared with the person she missed. When she discovered the metaphor – "this thing that seems sweet, but also physically hurts you if you have too much," as she describes it – the reminiscent song "Tropical Sour Candy" emerged.
Track Out Today, from The Bergamot
The band has a growing following and just kickstarted a 9-month tour, previously being featured in USA Today, People Magazine, BuzzFeed, Brooklyn Vegan, The Deli Magazine (NYC), Paste Magazine, and more.
Holy Coves unveil new animated video for new single 'The Hurt Within'
Grimes reveals everything about "Shinigami Eyes" music video with Vevo
In today's release, Grimes talks about using an XR Stage for the first time and seeing special effects rendered in-camera right away, and how bringing technology to uncharted territories with director Bthr didn't come without challenges. "We had some major technical difficulties and never really got to show off the full choreography… We actually lost most of the footage and had to make the music video out of the last few hours we got," says Grimes.