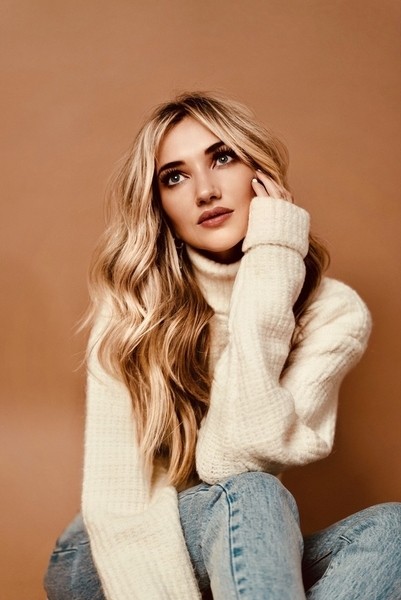 @skopemag news – friday – april 1, 2022 @ 5 pm est
@skopemag HQ – http://smarturl.it/skope
Bay Area Rap Group UglyFace Releases New Single "Pillow Talk" Following Exclusive Premiere with Hollywood Life
When asked about the latest single "Pillow Talk" Aaron Temple said, "I had a verse that I wrote to a beat about an afternoon out with my lady at Astoria Seafood in Queens, later that year I came to California for a session with Kevin where we gave ourselves 15 minutes to make a song, we had the beat in about 10min with no time to write and I thought the verse would fit. We had originally chopped Coolio's – "Gangsta's Paradise" over the drums you hear now, but because of sample clearance we ended up trying out 5 different samples and I chose the one you hear on it. Aric recorded his verse on our trip to Chicago."
Bay Area Rap Crew UglyFace Dares You Not To Sleep On Them With New Song 'Pillow Talk'
Xanakin Skywok taps 8Percent & Khalil? for new single "Beach Boys"
Today, Bay Area masked phonk beat rapper Xanakin Skywok unleashes his newest single and video, "Beach Boys," alongside his rambunctious comrades Khalil? and 8percent via Boom.Records. The seething track features an amped-up reimagined production of Dick Dale's iconic Misirlou by fellow Saber Gang member AVGOTDRIP. Arriving alongside the single will be a new video set to premiere globally today at 3 p.m. EST on YouTube.
singer songwriter Rose-Erin Stokes shares a charming tale in her video for etheral new single "The Same Way"
"The Same Way" is taken from her forthcoming sophomore album, When The Sun Goes Away, produced by Jim Bryson (Kathleen Edwards, Kalle Mattson) with additional production by Andrew Sowka and set for release this August 2022. There was inadvertently a long period of time between writing "The Same Way" and getting into the studio to record the album. In becoming a little less viscerally attached to the song, it opened up space to breathe new life into it in a collaborative way which felt really special after emerging from a long period of isolation and musical disconnect.
Award-Winning Musician and Songwriter Jann Klose Unveils His Latest Single and Music Video for "Sugar My"
"Up is down, day is night — not what it seems! Like Alice in Wonderland, stuck in-between" sings Jann Klose on the chorus of his new single "Sugar My", from his upcoming 7th studio album, 'Surrender', to be released on Honey Rose Records. The song, a commentary on the sometimes baffling and inexplicable state of the world today, is a cinematic pop gem co-written with hit songwriter Alex Forbes (Chic/Nile Rodgers, Taylor Dayne).
Viral Artist LUBALIN Drops Wild New Video
Today, the artist and content creator is back with his mesmerizing new single,"nobody else", available to stream now on all digital platforms via Cult Nation/The Orchard. Written and produced by the self-taught Montreal-based artist, the genre bending, EDM-leaning track is backed by a relentless, pulsing bass and synth combo heard in the drop that pairs effortlessly alongside Lubalin's rushed and panicked vocal.
SLATT ZY – "FEEL IT IN MY SOUL" – OUT NOW
"Why I keep gettin' this feelin', my heart is broken from my past and I'm in need of some healin'," Zy sings over somber piano chords and a gut-punching bassline. "You know I grew up in that jungle around some drugs and some killing." Few artists are able to translate their pain and trauma as viscerally as Zy does here.
SoCal punks Death Lens share blistering new single "Not Impressed"
"Not Impressed" is Death Lens doing what they do best – pummeling audiences with fuzzed out SoCal style punk that hits hard enough for the moshers while being catchy enough for the pop-punk kids (and everyone in between). While the song blazes along at a breakneck pace, the precise playing from the band prevents it from going off the rails. There is a palpable yet authentic aggression to the track, with lyrics that speak to the bands no nonsense approach to the scene and a singular confidence in who and what they are.
Matoma and A R I Z O N A Spread Love with New Track "Heart So Big"
Inspirational Norwegian DJ and producer Matoma released today, "Heart So Big" – a collaboration with electronic dance-pop trio A R I Z O N A via all digital streaming platforms, which can be found HERE. The track was written with A R I Z O N A's longtime collaborator PJ Bianco as a love letter to his son with autism.
New Music: Zeus "Stomp"
New French producer Zeus makes his debut on TURNT with the subwoofer rattling "Stomp". The Tech House track combines thumbing kicks and a rolling bassline with vocal chops and sporadic piano stabs throughout, making this one an instant dance floor filler.
COMA HOLE Release New Single "Wind & Bone"
In the run up to their debut EP, COMA HOLE have released their single "Wind & Bone" on all streaming platforms.
GRAMMY-NOMINATED SINGER-SONGWRITER BEE-B RELEASES NEW SINGLE "CAN WE" FT. RAHEEM DEVAUGHN
"Can We" is the first song off her forthcoming EP "Love Me While I'm Here" which is set to release this summer. Bee-B and Raheem Devaughn's soothing vocals and authentic lyricism and honesty stand out on "Can We" as they sing over a melodic and moody beat. The sultry and nostalgic track leaves you craving for more, adding Raheem to the mix adds a level of musicality that solidifies this track as one to remember!
Gentlemen Rogues Release Video for "Francy"
No Frills Announce Share "Darkhorse" Music Video via SPILL Magazine, Listen via Ones To Watch
"'Darkhorse' is about the illusions of time and progress, so the music video tries to play with images of basic movement, often trapping things or people in these boomerang moments – forward, backward, forward, backward… up, down, up, down… which was actually inspired by the Eleanor Rigby sequence in 'Yellow Submarine.'"
R&B SINGER-SONGWRITER COL3TRANERELEASES NEW SINGLE + VISUALS "LOGAN PAUL" OFF UPCOMING ALBUM "LUSH LIFE" COMING SPRING 2002
"Logan Paul is written about a time in 2019 I went to a party at Logan Paul's house. Or maybe his brother's house. I'm still not sure. It talks about the insane things that you see at parties in LA. The plasticity of the environment and the fact that nothing feels real at all," says Col3trane.
MESHUGGAH: New Album Immutable Out TODAY On Atomic Fire; "Broken Cog" Video Now Playing + Exclusive LIVE Listening Party Announced!
MESHUGGAH has always been way ahead of the game and plainly without peer. Six years on from the band's most recent full-length, The Violent Sleep Of Reason, 2022 brings a fresh and fearsome revelation from the band. Shattering even the highest of expectations, the band's ninth album, Immutable, showcases just how far ahead of the pack the band continues to be.
Track Submission from Seven Layer Piano Cakes
Seven Layer Piano Cakes is the musical alter ego of Justin Hoyt, a Los Angeles-based attorney and law professor. Following the releases of his second EP 'The Patriarch' and singles "Middlegame" and "Remy," Hoyt is back with his new single "Endgame," an intense and dark synth-based duet featuring the emerging artist VRL as co-vocalist.
Eve's Twin Lover's new LP 'Stop Sending People To Kill Me' is out today
Eve's Twin Lover is the solo project of Chicago's Tim Flood. Flood connected with music before truly connecting with other humans, via records his mom started giving him when he was 7 – The Beatles, ELO, pop compilations. He started creating melodies after his parents brought home a barely usable piano from a church auction when he was 10.
KINGS AND LIARS Featuring Members of THE DEE SNIDER BAND Release Video for "Say"
Connecticut-based hard rock juggernaut KINGS AND LIARS – featuring members of THE DEE SNIDER BAND, JASTA and ENTIERRO – have launched the official music video for "Say." This adrenaline-fueled track can be found on the band's newest album, Transition Animals.
AVAION RELEASES NEW SINGLE "LIES" VIA SONY MUSIC GERMANY/RCA RECORDS!
AVAION has signaled his melancholic style significantly over the last two years. Now with his latest single, "Lies", he adds another masterstroke to his mesmerizing catalogue of work. The splintering impact of "Lies" is rich in raw emotion, emanating from the song's intense production.
Warmduscher Share New Album 'At The Hotspot' || Out Today On Bella Union / PIAS
Today, Warmduscher release their highly anticipated album At The Hotspot shared on beloved indie label Bella Union / [PIAS]. Their last album, Tainted Lunch, was released in 2019 to widespread acclaim, including a slot as one of 6Music's Albums of the Year.
Monokino Shares "Baby" Single + Lyric Video via Glide, Listen via Ones To Watch | New Single Out Now via All DSPS, More New Music This Year
Today, Monokino (the project of Dutch rock-pop composer George van Wetering) shares a brand new single entitled "Baby." The track's accompanying visual, created by George himself, is made entirely of ASCII characters and has a stylistic kind of retro-futurism perfectly befitting of Monokino's sound. "Baby" itself is a heart-pounding stomper, provoking images of a high-speed chase a la Ryan Gosling's Drive — think 90s garage psych meets 80s art-rock, drenched in fuzz and exploding in synthetic sound.
Sarah Darling Releases New Single "Hungover"
"Hungover" was written on a visit to Los Angeles where Darling met with songwriter musicians Alvaro Rodriguez, Robert Russell, and Troy Scott, who had heard, and was inspired by, her mellifluous voice. Darling, in turn, was inspired by their Latin rhythms and sounds. "I get a healing, upbeat vibe from the L.A. sunshine. Combine that with the dynamic Latin influence that these talented musicians brought to our co-write, and the result is a feeling that the pain and disorientation of the break-up – as bad or worse than what you might get from a night of drinking – will pass. You can feel the healing through the sorrow, which is ultimately so hopeful," Darling describes.
Zack Gray Pours His Heart Into New Four-Track EP 'What It Used To Be' on Lost In Dreams – April 1
He adds a new original to the two previous singles he released leading up to this current body of work, as well as a stunning acoustic rendition of the title track. "Never Get Like You" is an emotionally-charged rocktronic song about not stooping to the level of a selfish ex-lover. Closing out the package, he offers a stripped-down acoustic version of "What It Used To Be," pairing his heart-wrenching vocals/lyrics with somber piano and drama-fueled violin strings.
Artist: Zack Gray
TItle: What It Used To Be EP
Label: Lost In Dreams
Genre: Dance / Electropop
Release Date: April 1