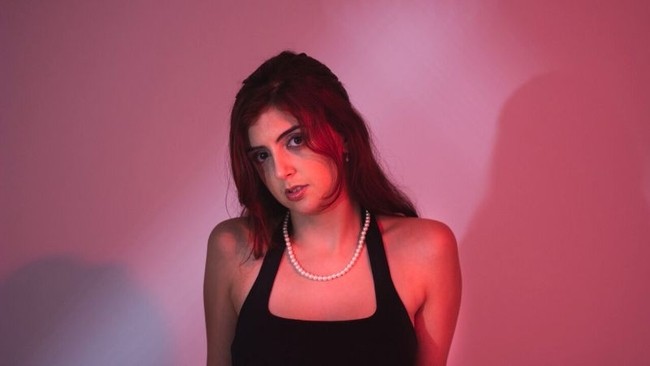 @skopemag news – thursday – march 31, 2022 @ 11 pm est
@skopemag HQ – http://smarturl.it/skope
ERRORR Share "Sixxx" Music Video via EARMILK | UK/EU Tour Dates | New Single Out Now via All DSPS, More New Music Coming Soon via Anomic Records
Today, Berlin-based band ERRORR share a music video for "Sixxx," the first single off their upcoming debut album, which will be released later this year via Anomic Records.
"Sixxx" was first written at home during lockdown by band leader Leonard Kaage (who has worked with the likes of The Brian Jonestown Massacre, Holy Motors, The Underground Youth, and more). Kaage often had his kitchen radio on while cooking, and listening to the songs that were being played, he decided to take those pop song formulas and create something similar, but with "real" instruments and "real" feelings. The outcome was a fuzzed up pop song with a message.
[VIDEO] Berlin act ERRORR share hypnotic music video for pop track "Sixxx"
International Hard Rockers, Santa Cruz, Return With New Album This Fall
Internationally acclaimed '80s-influenced hard rockers SANTA CRUZ have re-signed with M-Theory Audio, who will be releasing the group's upcoming new album, "The Return of the Kings," this fall. The first single from the record, "Under The Gun," is available to stream now on all digital music platforms. The new 2022 lineup of SANTA CRUZ – which sees Finnish frontman/guitarist and founding member Archie Cruz now joined by the talented Los Angeles-based trio of guitarist Jerry Jade (BAD GVY), bassist Tommy Bradley (REVELRY GANG), and drummer Randy McDemian (ABRAHADABRA CLOTHING) – will be filming a music video for the song on-location in Joshua Tree, California, and will make their live debut on Wednesday, April 6th at the Whisky A Go-Go in Los Angeles.
David Poe's New Single "Post" Out Today
David Poe's exuberant new single "Post" arrives March 31st on ECR Music Group. "Post" is a light-hearted, 1960s-tinged breakup song for the modern era––one in which your ex is falling in love again and celebrating it in posts on social media. "I'm happy for you," Poe sings to his ex about her new love interest, "but I wish I didn't know who it was."
GIA G – single "Reminiscing" from EP "Cosmic Wave"
The ' Cosmic Wave EP ' is the latest release for Gia Federico's solo instrumental project Gia G and the first since 2019's The Ladder. The new EP is her best to date and takes her music in a different direction and higher level. Showcasing her diverse prowess on the frets, with jazz modal and scalar legato featuring in Intricate Fusion and Cosmic Wave , to the acoustic slap song, Reminiscing, which shows another side of her style with a great feel, bluesy runs and phrases.
ABHORRENT EXPANSE: Invisible Oranges Premieres "Arcturian Nano Diamonds From The Tranquil Abyss" Video; Band To Play Midwest Shows And Release Debut Album Next Week
In just over one week, Minneapolis/Chicago-based avant/improvisational death metal quartet ABHORRENT EXPANSE will release their debut album, Gateways To Resplendence. Today, the band presents a massive video for the record's "Arcturian Nano Diamonds From The Tranquil Abyss," hosted exclusively by Invisible Oranges.
VALLEY OF THE SUN: new video + album announced on Ripple Music
Ripple Music team up with Fuzzorama Records to release the new album from acclaimed US stoner rockers VALLEY OF THE SUN. "The Chariot" will be issued on June 7th worldwide, with preorder and a first video for the title track available right now!
DOVE CAMERON SHARES STEAMY NEW MUSIC VIDEO FOR "BOYFRIEND"
BAKAR SHARES "NW3" VIDEO + ANNOUNCES ADDITIONAL TOUR DATES
North London artist Bakar returns this week with a new music video for "NW3," a standout single off his debut album Nobody's Home. On Nobody's Home, which received attention from The Guardian, Billboard, FADER, HYPEBEAST, UPROXX, and more, Bakar explores his newfound connection to his own heritage, his Islamic faith, and a notion of the "Future Immigrant". Channeling these themes, the "NW3" visual, directed by Machine Operated utilizes candid shots of Bakar's life in London to portray his experience in the city through his own unique lens.
"LMK" was born on the Clubhouse app, where he met Ottmar Miller in a virtual room of songwriters and producers sharing their art. Juvon freestyled over Ottmar's beat and the rest was history. The new single explores the make-or-break trajectory of a relationship.
Toro y Moi shares new single/video + MAHAL due April 29
Toro y Moi, a.k.a Chaz Bear shares another offering from his forthcoming album MAHAL, due April 29th via Dead Oceans. "Déjà Vu" arrives with a Justin Morris-directed video that begins with the viewer entering a white stretch limousine that acts as a portal to dreamlike vignettes of Bear, culminating in a montage of him traveling across America. Speaking about the video, Bear shares, "I hope you enjoy this small slice of American pie that I have prepared for you."
ANUBIS DEBUTS HAUNTING MUSIC VIDEO FOR "I, ANACHRONISM"
Hungry Los Angeles power/thrash metal band ANUBIS are debuting their new sinister single "I, Anachronism," and its accompanying music video on Thursday, March 31st. This will be the first music video from their upcoming EP Eternal Youth, Eternal Night. Founded in 2018, the band is comprised of bassist and vocalist Devin Reiche, guitarists Justin Escamilla and Eleazar Llerenas, bassist John Dolan, and drummer Zed Amarin. The ominous and apocalyptic music video was produced and directed by Tsunam Kyrdo of Tsunami Films and hosted by Tom Gaffey at the Phoenix Theater in Petaluma, California. The entirety of the video was shot in the basement of the theater, a grim underbelly said to be one of the most haunted locations in America.
The Juliana Theory share striking new single "Playback '99 (Burn the Cassette Deck)"
Phebe Starr Shares Cosmic New Video For "My Magic Moon" | Debut Album Out Now
On Heavy Metal Flower Petal, Phebe unveils an invigorated self, contrasting the toughness (the 'heavy metal') and the softness (the 'flower petal') that now exists within her life, as she looks inward and becomes more in touch with her femininity than ever before.
Malachiii Releases Music Video For New Single "I'm Back" !!!
JACKSON WANG RETURNS WITH NEW SINGLE AND VIDEO "BLOW" ON 88RISING
"Blow" is accompanied by a music video directed by longtime collaborator Daniel Cloud Campos (Jackson Wang's "100 Ways", Panic! At The Disco, Zedd) which perfectly complements the song's fiery energy. Brimming with theatrical suspense, choreography, and fashion, the video highlights his masterful showmanship and introduces fans to the first look at Jackson's Magic Man persona (which inspired the creation and direction of his forthcoming album of the same name).
Papercuts shares "Sinister Smile" video ahead of 'Past Life Regression' LP out tomorrow on Slumberland
Today Papercuts, the solo project of multi-instrumentalist and producer Jason Quever, shares the single / video "Sinister Smile" from his forthcoming album, Past Life Regression, due tomorrow, April 1 on Slumberland and on Labelman in Europe.
EMERGING LA RAPPER KYLE GEE DROPS NEW TRACK "THROUGH THE FIRE" AND JOINT VISUAL FOR "THROUGH THE FIRE" AND FORTHCOMING TRACK "BLB2"
Today, 24-year-old emerging LA rapper/producer Kyle Gee releases his new melodic single "Through The Fire." The track comes alongside side a joint visual – the first half for his new single and the second half for his forthcoming single "BLB2″out on all platforms on April 8th.
WATCH TRAILER FOR CYPRESS HILL: INSANE IN THE BRAIN
Irish singer wanders forest in new video + song
Tipped as "one to watch" by BBC, you may have heard Gareth's music in hit shows Nashville, Lucifer, This Is Us, Bones and beyond. His songwriting credits also include Tim McGraw & Faith Hill, T.I. and John Oates, who called him "the real deal."
DEAN LEWIS RELEASES SOARING NEW SINGLE + VIDEO "HURTLESS"
Sarah Yagki presents her most personal single yet in 'Wanted More'
Returning to fans and newcomers alike with her first single release for 2022, Sarah Yagki offers up some of her most defining material to date in 'Wanted More'.
As with the music we saw Sarah debut through 2021, 'Wanted More' continues to showcase the Sydney artist's natural songwriting talent and vocal flair.
THE PHANTOM EYE: Metal Injection Premieres Atmospheric New Video "Polluted Heart" From NYC Post-Metal Trio
NYC post-metal outfit THE PHANTOM EYE has premiered their new video for "Polluted Heart" via the fine folks at Metal Injection. The song is taken from the band's debut EP, Chromesthesia, out now via their Bandcamp page.
THE PHANTOM EYE Streams Atmospheric New Single "Polluted Heart"