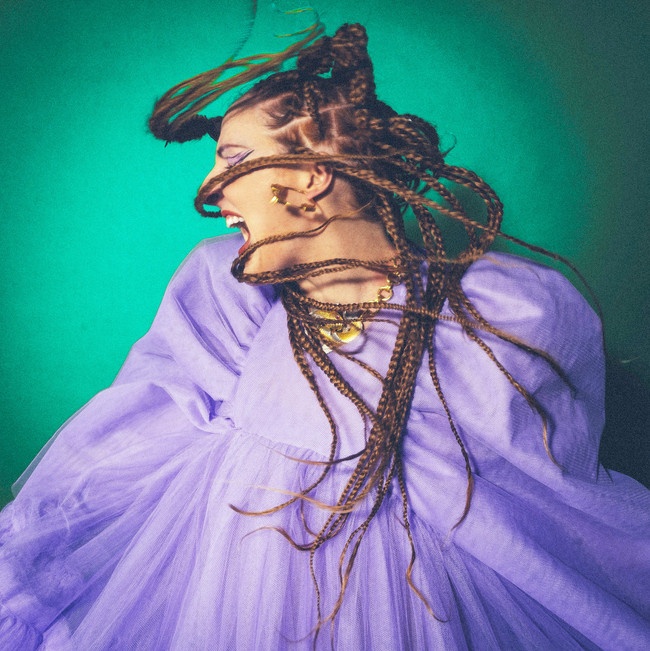 @skopemag news – wednesday – march 30, 2022 @ 8 am est
@skopemag HQ – http://smarturl.it/skope
Cam Wallace Is Back With Music Video For New Single "The Optical"!!!
Laced with horns, the track's throwback production underlines the vivid nature of the lyrics as he rhymes, "Remember when I used to pop the tape in, let the record play, start escapin'." The accompanying visual brings the song to life on screen as Cam's presence captivates in every frame. The slick edits mirror his smooth lyrical flow as he delivers the refrain, "Got that vision, the optical."
Orchestral-electronic-soul ballads Glassio
"'Breakaway' is my ode to anyone feeling out of place in a community and needing to find the courage to leave that place in order to fulfill their dreams and self-actualize. It stems from the perspective of leaving a broken home and turbulent childhood behind through self-reinvention. I liked the idea of packaging these two songs as an A/B single because to me they capture opposing moods, but from different sides of the same coin."
Southern Death Metal Slingers GUILLOTINE A.D. Sign With M-Theory Audio
Says bassist/vocalist Adam Miller, "'Hammer' is the first song we wrote after our first album was released. It is pure head-on aggression and shows in a straightforward way what we're about. It's a fun violent song about burning witches. It wasn't intentionally written as such, but it could be a prequel to that Diamond Head song. Raf Ortega made a fantastic lyric video that perfectly captures the essence and intensity of the song. Play it at MAXIMUM VOLUME, soak it all in, and then get ready, because we have so much more to show you."
OUT TODAY: AMUNDA – "Did You Get That?" (FFO Bossy Love, Operator Please)
From leading the acclaimed bands Operator Please (straight out of school) and Bossy Love, Amandah Wilkinson has spent most of her teenage and adult life front and centre in the music industry. Now, a decade and a half into her frankly incredible career she's taking the bold step of striking out on her own as AMUNDA. Debut single "Did You Get That?" is her stunning opening statement. It's out today.
Billain's blistering neurofunk-defying single 'Interceptor'!
Billain's third single: Interceptor from his sophomore LP: Lands Unbreached realizes a coalescence of several threads Billain has been pulling at & interweaving for years. Empowered by his signature high tech and sci-fi-leaning sound design, a love for the massive bass-bin rattling, sound-system annihilators, and a flair for the cinematic; we once again see Billain execute his vision at the highest possible level.
French melodic/prog/melodeath metal four-piece Second Day streamed debut full-length album 'DAWN'
As announced a few weeks ago with "Matter Drop" and then "Eiram" and following a very successful crowdfunding campaign on Ulule, French melodic metallers (from epic-metal to melodeath passing through post-metal and progressive rock) Second Day finally released their debut full-length album 'DAWN', available right now on CD & Digital through Bandcamp and the main legal platforms.
Antoine Berjeaut is back with "PPDQ", the first single and opening track of his MENACE debut Chromesthesia.
Following the critically acclaimed album Moving Cities, recorded and produced with Makaya McCraven, Antoine Berjeaut – a stalmart of the European jazz scene – returns with Chromesthesia. Crafted together with some of the most innovative musicians of the French jazz circuit, this exciting new album will be out June 3rd through French-Japanese record label MENACE.
ANDREW CUSHIN SHARES THE NEW SINGLE 'CATCH ME IF YOU CAN' & ANNOUNCES HEADLINE TOUR FOR OCTOBER INCLUDING NEWCASTLE NX
Andrew Cushin has been championed by two indie songwriting icons in the shape of Noel Gallagher and Pete Doherty, who recently signed the young musician to his Strap Originals label. His first single under the deal, 'You Don't Belong', introduced an evolution in his sound, leading to airplay from BBC Music Introducing and Amazing Radio as well as a session for Sky TV's new music show 'Spill The Sound'. Now Andrew shares his new single 'Catch Me If You Can' as he moves towards the release of his debut EP 'You Don't Belong' on April 22nd.
Lisa Canny introduces the world to FOLK+ with new single 'Know It All' Out 30th March
Lisa Canny is certainly an artist like no other. The Irish multi-instrumentalist unites traditional folk music with pop, RnB and electronica to make a sound that is completely unique. Proudly embracing her description as a "disgrace to the tradition", Lisa Canny is a force to be reckoned with right now as evident on her new single. 'Know It All' is a punchy and empowering track, filled with playful strings and dynamic vocals.
CELTIC HILL's New Video 'Living out of the egg' Goes Viral!
In less than a week ago, Italian legendary Speed/thrash metallers CELTIC HILLS released their video 'Living Out of the Egg', and it has gone viral, gaining 10k visuals in only one day, and still counting, today having nearly 39k views!
'Living out of the egg' is featured by the band's drummer Simone Cescutti on vocals. The song, which is proving to be a hit, is taken from the band's upcoming album "Huldufólk" on April 1st, via Elevate Records.
Matt Mitchell (Pride, Furyon) & The Coldhearts Release "C'Mon C'Mon" Music Video, New Single Out Today
UK classic rock outfit MATT MITCHELL & THE COLDHEARTS have released a music video for their second single "C'mon C'mon", the song is taken from the sophomore album 'Mission', which will be out on July 29th, 2022. The YouTube video can be viewed here:
VIDEO: Chew Magna reflect in a neon fairground blur in '4232' visual!
Further teasing their forthcoming self-titled debut album, Manchester's most raucous, riff-fuelled jam band Chew Magna are getting philosophical with newest release '4232' – an anthemic eruption pounding to the traditional teaching of ancient thinkers, in pursuit of freedom today.
MEG MAC ANNOUNCES NEW SINGLE & LIVE VIDEO 'ON YOUR MIND'// LISTEN HERE
Meg Mac's music carries a soulful intensity. Each song is marked by her impressive force of character, imposing a kind of direct communication between this Australian artist and the listener. In new single 'On Your Mind' this force is perhaps embodied purest – the work of a radiant voice atop a hypnotic slow-burner that leaves a lasting impact.
MILLY share brand new offering 'Illuminate' | out today (March 30th) via DANGERBIRD RECORDS (Grandaddy, Swervedriver)
Los Angeles trio Milly share brand new offering 'Illuminate', set for release March 30th via cult indie label Dangerbird Records (Grandaddy, Swervedriver).
Tom Rasmussen releases debut solo single "Fantasy Island Obsession" featuring Kai Isaiah Jamal
"Fantasy Island Obsession", written by Tom Rasmussen and poet Kai Isaiah Jamal, is a perfect slice of alternative dance pop that sees Tom's recognisable falsetto float effortlessly over the pulsating production. The single is accompanied by a spellbinding, conceptual video that sees Tom embody the persona of "Seth" – one of the many characters they explore across this debut project – as they writhe around this metaphorical queer island they've escaped to… or are trapped on. The team behind the video makes for a perfect melting pot of queer creativity, from director Samuel Douek (Denai Moore, Little Mix, Mabel) to make-up artist Terry Barber (director of make-up artistry at MAC) and stylist Bojana Kozarevic (fashion editor I-D magazine).