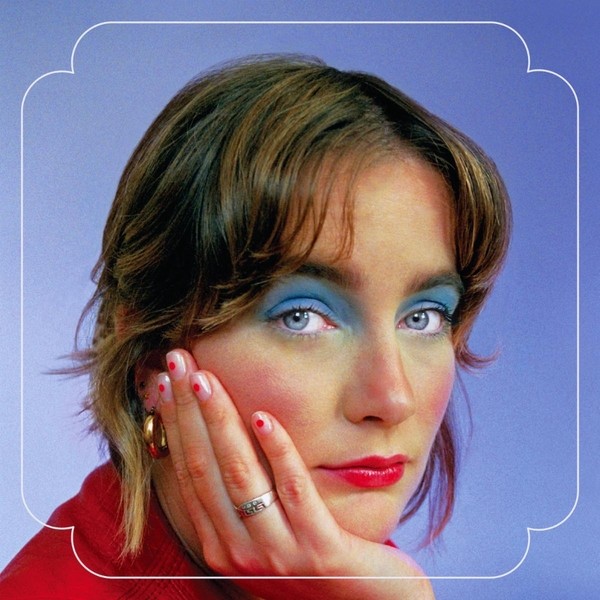 @skopemag news – tuesday – march 29, 2022 @ 3 pm est
@skopemag HQ – http://smarturl.it/skope
Indie Pop artist Tamar Berk shares new song + video "Tragic Endings"
Today, the indie pop singer, songwriter, and multi-instrumentalist Tamar Berk has released "Tragic Endings", the second single from her upcoming sophomore solo album Start At The End. "Tragic Endings", like previous single "your permission" (which was featured on NPR's New Music Friday playlist) starts out relatively simple and paired back in its arrangement, before building up the energy and layers of instrumentation into an anthemic chorus that shows off the dynamic range of Tamar, whose style bridges the gap between piano driven indie pop ala Regina Spektor and harder rocking power-pop / indie rock of artists like Soccer Mommy or Liz Phair.
THE CALLOUS DAOBOYS: Atlanta Mathcore Outfit Joins The MNRK Heavy Roster; "A Brief Article Regarding Time Loops" Video Now Playing At BrooklynVegan + Tour Dates Announced
A recklessly free-spirited collective, THE CALLOUS DAOBOYS is made of six members, featuring a violinist and multiple vocal contributions. Together they deliver a vibrant combination of mathcore, sasscore, and post-hardcore — a sound that is at once abrasive, chaotic, and classy. Reveling in high-strung extremity their music is dense, impenetrable, and chaotic yet confusingly inviting as each song deliriously swerves across stylistic lines. The band Kill Your Stereo called "insane, intricate, and impressive" introduced themselves to the underground with 2019's Die On Mars. Invisible Oranges championed the band's, "rapid-fire tempo and time changes, leftfield genre swaps, and sardonic lyrics," while Metal Injection insisted the group's riotously explosive debut would, "make you punch everyone ever in the face," and they meant it in the best way possible.
Superchunk begin tour next week, head into the "Wild Loneliness" in new music video
Today, ahead of tour dates that begin on Monday in Seattle, Superchunk debut a music video for "Wild Loneliness" from the new studio album of the same name. Shot by Spence Kelly in the band's home state of North Carolina, it features Superchunk's Laura Ballance, Mac McCaughan, Jim Wilbur, and Jon Wurster getting out into nature and befriending a saxophone-wielding Andy Stack (Wye Oak, Joyero).
Ireland's Róisín O Turns Covid Lockdown into Long-Awaited 2nd Album "Courageous," Coming April 29
Like so many artists the world over, acclaimed Irish singer Róisín O watched as her plans for 2020 turned to dust in the wake of the Coronavirus pandemic and ensuing lockdowns. As weeks turned to months, she used the down time to rethink her musical trajectory and return to the solo work she had once left behind.
The result is COURAGEOUS, a ten-song collection of original material that charts a course through love, heartbreak and redemption, all taking shape during isolation. It will be released on April 29 by Blix Street Records.
Lucy Liyou Announces Double-Disc Reissue For 'Welfare / Practice' Out May 20 (American Dreams) — Premieres Music Video For "Unnie" via The FADER — Playing Select U.S. Release Shows
Philadelphia-based experimental pop artist Lucy Liyou (they/them) today announced Welfare / Practice, a double-disc reissue of their first two full-length albums, will be released via Chicago's American Dreams Records on May 20th, 2022. This is the first time that the acclaimed Korean-American experimental pop artist's albums (2020's Welfare and 2021's Practice) will be pressed on CD/LP. Welfare / Practice is available to stream and preorder here.
Latin American rising star ALUS has released 'Money Dance' today
Serving as the first taste of Alus' highly anticipated 'Capricorn SNZ' EP, 'Money Dance' is currently being championed by Wonderland, Popdust, Earmilk, Notion and Live Nation's Ones To Watch among others and I hope we can also get your support.
Baby Stone Gorillas Say Don't "Start Sumn," Won't Be Nothing
With their versatile group dynamic and effortlessly electric approach, Baby Stone Gorillas make every track feel like a prized posse cut, with Top5ivee, P4K, 5Much, and EKillaOffDaBlocck each offering a unique take as the rap representatives of the South LA streets. Today, the Baby Stone Gorillas assemble once again to share "Start Sumn," the latest music video from their recent debut mixtape, BABYST5XNE GORILLAS. Over sinister, slow-burn, RonRonTheProducer production, the SoCal quartet runs a rap relay of increasing explosiveness with each baton pass, best exemplified by 5Much coming out swinging with the line, "I was never good at math, but you can't match my skills."
Day Wave Announces New Album 'Pastlife" || Title Track Out Now on PIAS
Los Angeles indie-rock pioneer Day Wave (the project of singer/instrumentalist Jackson Phillips) returns today with news of his upcoming album, Pastlife, out June 24 on [PIAS] Recordings. Day Wave first emerged from the Bay Area in 2015 and quickly became known for his wavy lo-fi bedroom production. Tracks like "Drag" and "Something Here" put him on a global radar, boasting hundreds of millions of streams across DSPs and creating a lane for bedroom-pop that didn't previously exist.
French Music Alchemist FLUO SOBRE Sign With Epictronic & Present "Red" EP
French eclectic artist FLUO SOBRE has signed with Epictronic a deal for the release of the EP "Red", wich will be out on April 29th, 2022. The Red EP is the first in a two-part series; the Blue EP will follow.. More info coming soon.
INTERNATIONAL SUPERSTAR WIZKID DROPS "TRUE LOVE" VISUAL STARRING WINNIE HARLOW
Dying Desolation Premieres "After Us" at Metal Injection Today
Dying Desolation is a metal band from Cleveland, OH. Formed in mid-2017, the band frequently writes heavy hitting songs covering real world problems such as environmental disasters, mental illness, and other relevant topics. Dying Desolation's mission is to spread messages through their music and give listeners and concert-goers alike an experience they'll never forget.
Step Twins Debut Record Released on Bandcamp and All Streaming Platforms
The solo project of Bloomington, IN based songwriter/producer Greg Moore, Step Twins, released their debut record "We Can't Talk Here. It's Not Safe." for streaming and purchase in all major stores on March 18, 2022. Featuring tightly played instrumentation, diverse songcraft, and meticulous production, We Can't Talk Here harkens back to the alterna-indie sounds of the 90s, while remaining modern-sounding.
Katy J Pearson Announces New Album 'Sound Of The Morning' || New Track "Talk Over Town" Out on Heavenly / PIAS
Today, Katy J Pearson shares details of her stunning new album, Sound of the Morning, released on Heavenly Recordings on Friday July 8, 2022. She also shares the video for the first track to be taken from the album, "Talk Over Town" as well as her largest headline tour to date.
Garage Rock Revivalists FUZZTONES Share New Single From Forthcoming EP Of Unreleased Gems!
Who doesn't love a good encore? The dramatic, exhilarating return to the stage after a brief respite. But, of course, as longtime veterans of both stage and studio The Fuzztones know, the best encores always announce themselves as such – no faux retirements or false farewells – just a short pause before offering up a little something extra to show appreciation to those fans who have stuck around for this long.
new Biz 3 artist Dead Cassettes Share Song & Video
Atlanta bred alt-punk duo Dead Cassettes have shared a brand new song and video for "Hex" – the second ever visual release for the up and comers. Comprised of Bradlea-Roi and Rodney, the two are unique for their dark grunge undertone and electric beats creating sonically pleasing records that also incorporate soul and funk. The "Hex" music video showcases a simplistic DIY aesthetic the group are known for. Watch here. Before this, Dead Cassettes debut music video "RNA in Our DNA" arrived back in October and marked their definitive arrival to the alt scene. Watch here.