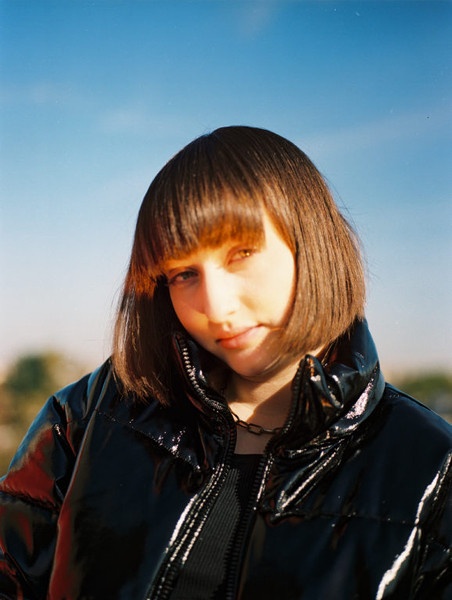 @skopemag news – tuesday – march 29, 2022 @11 am est
@skopemag HQ – http://smarturl.it/skope
Synthy, groovy, dramatic experimentalism from AGATH CHRIST – "Blood"
Evident in the dark, kinetic energy of their newest single "'Blood," AGATH CHRIST is capable of stunning complexity and dexterity; of dynamism and tenderness at once. The artist reveals, "I realized that I had been lacking the fearlessness that I'd wanted to work into my art. I was stunned into an emotional reckoning and I resolved to push harder into that barrier, to try and open myself to an intensity I was maybe afraid of."
THE PULSE-ESCAPE METHOD Unleash New Video For "Homicide"
"Homicide" is the debut single from Toronto based progressive metal outfit THE PULSE-ESCAPE METHOD. Fusing heavy instrumentation with intense electronics, the outfit dive straight into the experimental.
PATRICK WATSON – Announces new album: 'Better In The Shade' – For Release 22 APRIL, via Secret City
This new recording appears after a prolific last couple of years – despite the worldwide pandemic – where Patrick released multiple songs (A Mermaid in Lisbon, Que reste-t'il de nos amours, Lost with You) following-up his previous award-winning album, Wave, released in 2019. More recently, Patrick played in London, UK at the Barbican with the BBC Orchestra and will be headlining Le Poisson Rouge in New York on March 31. More concert dates will be announced soon. Click here to pre-save the album.
French Intergalactic stoner-rock band YOJIMBO streamed entire debut EP // Available right now through all legal platforms.
As announced a couple of weeks ago with the live video of the song "Battlefield" : 2 years and a half after its official inception, French intergalactic stoner-rock band YOJIMBO just released its debut self-titled EP on CD & Digital through all streaming services (Apple Music, Spotify, Deezer, etc.).
Nairobi artist Coco Em links MC Sharon & Wuod Baba on new single 'Winyo Nungo'
Following her recently released single 'Land (Black)' with Sisian and Kasiva, today [29th March 2022] emerging Nairobi artist Coco Em shares 'Winyo Nungo' Ft. MC Sharon and Wuod Baba. The second single from her forthcoming debut EP Kilumi, due for release on InFiné on 21st April 2022, 'Winyo Nungo' is a testament to Coco Em's futuristic vision and creative prowess. Impossible to pigeon-hole sonically, she draws inspiration from rap, grime, amapiano, afro-house and beyond on this fierce collaboration.
Daniël Tomàs releases his new single: '88'
Today, Daniël Tomàs releases his newest single '88', in celebration of World Piano day. "It is an ode to the 88 keys of the piano, released 88th day of the year" says Daniël.
To commemorate this release, he will play 2 shows – Rozet in Arnhem and Impulse in Wageningen. Alongside this, there will be a live session released at the TivoliVredenburg in Utrecht on Youtube.
EAT YOUR OWN HEAD Challenge Toxic Masculinity On New Single 'The Concrete of Moulded Men' Released 29th March 2022
US Rock Artist TYLER GILBERT Drop The Lyric Video For "Cultivate Madness"
"Cultivate Madness" is a single taken from Tyler Gilbert's upcoming album "Kill the Magic" to be released by Wormholedeath.
Tyler Gilbert said: "This song is my nod to Black Sabbath, this song has a more hard rock doom sound to it. The slow sludge sound works well with the dark lyrical theme of the song about a man who leaves a cult like group and once in mainstream society, he struggles to differentiate what he was taught from what he sees."
Acclaimed pianist Alexis Ffrench celebrates International Piano Day with video for stunning new track 'Songbird'…
To coincide with International Piano Day, acclaimed pianist, composer & producer Alexis Ffrench, has today dropped the mesmerising video for his new track 'Songbird', taken from his new album Truth – out May 6th on Sony Music.
girl_irl pays homage to Atlanta trap roots in new deconstructedsingle 'float'
'Left-pop' artist girl_irl (they/them) is the latest act to pay attention to in the hyper-pop, glitch community of electronica. The Atlanta-bred, Brooklyn-based DJ and producer has dropped a new deconstructed industrial banger titled 'float' across all streaming services. To coincide with the track's boxing theme, the new single is accompanied by a video game visualiser where girl_irl throws jabs in a boxing ring against the backdrop of the song's sultry rap vocals. Drawing influence from Atlanta's trap scene, 'float' is simply punchy, gritty – and downright nasty.
ALUNAH: hear catchy new track "Psychedelic Expressway"
ALUNAH about this new song: "Come and join us for a mind-altering trip as we take you for a ride on the Psychedelic Expressway. Taking inspiration from 60s pop music, 90s rock and infusing it with a lot of psychedelia we created something quite unusual and unexpected for Alunah. Siân picks up the flute on this track joining the rest of the instruments which are more upbeat and lighter than our usual feel. We love how playful and fun the song sounds, It's full of soul and movement. Just open your mind, take a step inside and join us on the Psychedelic Expressway."
'Psychedelic Expressway' by Alunah | New Album, 'Strange Machine'
Reminder: Wallner Vain Unleash New Single "Into The Night"
Wallner Vain, consisting of British guitarist Will Wallner and Croatian vocalist Vivien Vain, have released another single off of their upcoming full-length release Duel. The single, "Into The Night", is a guitar driven rock tune- packed with chugging yet catchy riffs and electric solos, highlighting Wallner's musical prowess. "Into The Night" follows their first single "Johnny. B Bad" in the Wallner Vain release pipeline, as the duo has decided to unleash each track off of Duel as a single prior to the album's official release later this year. Wallner Vain has given listeners yet another piece of 80's influenced rock and roll with "Into The Night", bringing us their version of the beloved arena rock sound.
LAURAN HIBBERD announces debut LP 'Garageband Superstar' & shares lead single 'Still Running (5k)' | out now via VIRGIN MUSIC
Isle Of Wight's resident slacker pop queen Lauran Hibberd announces debut LP 'Garageband Superstar', arriving August 19th via Virgin Music, and shares lead single 'Still Running (5k)' (feat. Limp Bizkit's DJ Lethal).