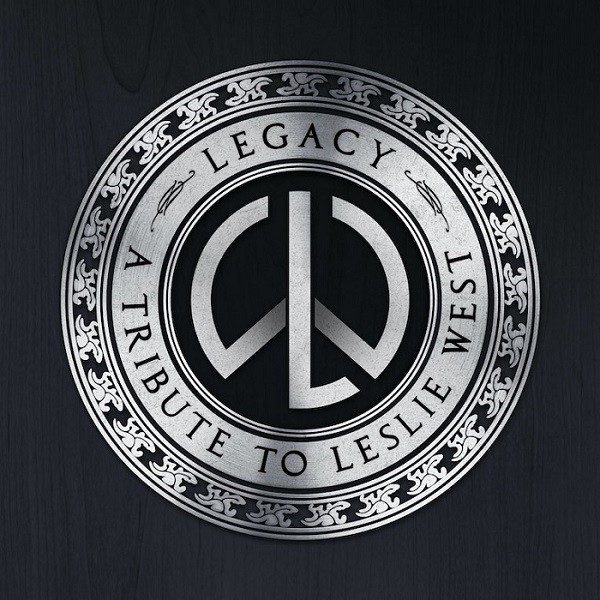 Leslie West who passed away in 2020, was a defining figure as a guitarist/singer along with his power trio Mountain who formed in 1969. Leslie bandmates were producer/bassist Felix Pappalardi and drummer Norman Smart, replaced by Corky Laing. Their 1970 hit Mississippi Queen with it's cowbell intro has become a classic rock standard, ranking up there in popularity with The James Gang Funk 49. The artists contributing to this tribute are West fans and friends Dee Snider, Slash, Zakk Wylde, Yngwie Malmsteen, Randy and Tal Bachman, Martin Barre, Joe Lynn Turner, Charlie Starr, Elliot Easton, Robby Krieger, George Lynch, Marty Friedman, Steve Morse, Eddie Ojeda, Marc Labelle, Mike Portnoy, Bobby Rondinelli and Rev Jones. Leslie's musical rhythm section cohorts Bobby and Rev were instrumental in assembling the preliminary tracks.
Zakk Wylde starts this adventure off by giving Blood of the Sun his BLS vibe. The iconic haunting whaling adventure song Nantucket Sleighride is given a great send off by Joe Lynn Turner & Marty Friedman. The classic ballad Theme for an Imaginary Western is shown it's due respect by Twisted Sister alum Dee Snider, Eddie Ojeda, Rudy Sarzo, Mike Portnoy, and Francesco Saglietti. For Yasgur's Farm (Woodstock) is given a new life by Joe Lynn Turner & Jethro Tull's Martin Barre. Why Dontcha has Deep Purple's Steve Morse & Ronnie Romero doing the honors. The Cars Elliot Easton & Ronnie Romero follow with a nice job on Sittin' On a Rainbow. Never in My Life has Dee Snider & George Lynch getting down to business. The Doctor has The Doors Robby Krieger & Ronnie Romero showing their talents as does Charlie Starr on Silver Paper. Money (Whatcha Gonna Do)/By the River is a medley featuring the more than competent father and son team of Randy and Tal Bachman. Yngwie Malmsteen burns through his fretboard along with singer Teddy Rondinelli on Long Red. Mississippi Queen feels like Slash has been waiting a lifetime to recreate this, helped by Marc Labelle on vocals.
With a lineup like this, you basically can't go wrong. On this release they went all out with all great renditions of these ultimate classics. The singers, guitarists, and other band members were obviously pumped for this project. Mountain was a one-of-a kind power trio who wrote and delivered straight up rockers in addition to some extremely imaginative songs for the time. Leslie's gruff vocal delivery only accented his powerful guitar licks. LW would be extremely proud of this tribute. A great blast back to the glorious rock past. Legacy is available as a limited-edition box set, on LP and CD, digitally, and as a web shop exclusive limited LP variation manufactured with digital. All of you out there need to get a good jolt of this!