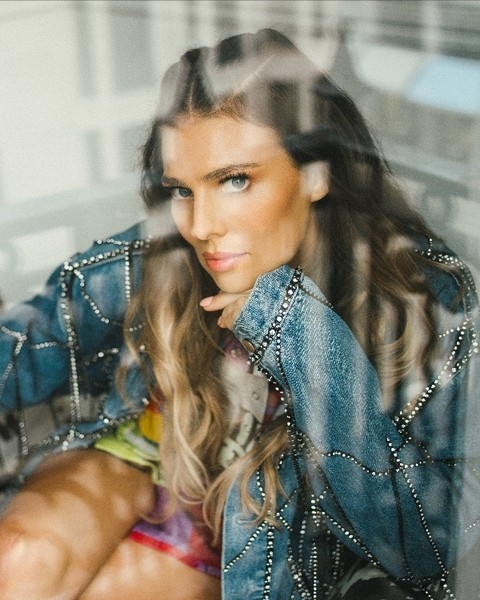 @skopemag news – monday – march 28, 2022 @ 10 am est
@skopemag HQ – http://smarturl.it/skope
TWINNIE RELEASES THE SECOND PART OF HER JOURNEY WITH NEW TRACK "ONE HEART" – WATCH THE VIDEO HERE
"'One Heart' is the catalyst for what's to come," says Twinnie. "It is the heartbreak song and the heartbeat of my upcoming project. What I like most about it is that it represents the person who's responsible for the breakdown of a relationship. It goes back to that core belief that it takes two people to make a relationship work, but it only takes one to break both hearts."
Music Submission: Brennan Burns
At 27 years young, Brennan Burns currently resides in Nashville, Tennessee as a professional singer/songwriter, guitarist and performer. His upcoming EP, releasing in early 2022, was recorded on Music Row in Nashville, TN and produced by Michael Rinne, Bassist for Miranda Lambert. He has recorded alongside members of The Zac Brown Band and his songs have been accompanied by musicians credited with recording and performing for artists such as Luke Combs, Vince Gill, Keith Urban, Kenny Chesney and many more. Burns has also made appearances opening for larger acts such as #1 hit song holder Trey Lewis and Ed Roland of Collective Soul.
NEW // BZ '2 G's' (Featured on Top Boy)
Fearless, unapologetic, and daring, the three words that come to mind when hitting play on this wheel-up worthy listen. Capturing the grit of London's inner city, '2 G's' accommodates a charged-up and cinematic production courtesy of LiTek (Aitch, ArrDee, Blanco) that enables BZ to pierce through with a fiery flow and bodacious tone. Introduced with the waking sounds of sirens, a bold percussive backdrop swiftly paves a way for the rap riser to boast his impressive pen game and punching flows throughout, "Two G's tryna get it all night / Cah the top is our right / Jiggy jiggy our time / Oopsie if they hitting our side / They ain't hitting our hype / Tell them oppers bye bye", he raps.
Josephine Philip releases fragile and poetic new single 'Little Boy'!
Little Boy is the 4th single from Josephine Philip's forthcoming solo album We Get Lost And Found. The song is released on her label Midnight Confessions.
Little Boy fragile and poetic song about breaking free of the heavy chains of lost love. Releasing yourself from the sedated state of delusion. The composition reflects this state of mind; sometimes on the verge of collapse, returning with intention and hope, shuffling drums, hazy vocals, distorted guitars, and lyrics like a mantra for release.
Kate Stables of This Is The Kit shares "Palaeontologist"
Kate Stables aka This Is The Kit has long been a friend and collaborator of fellow West Country musician, Rachael Dadd. On "Palaeontologist" – out today through Memphis Industries – Kate takes Rachael's original and playfully turns it into a bottle and water rework with her duetting with Rachael's original vocal along to found sounds.
GUISE – Return With Heartfelt New Single: 'I Know When You Leave'(Ft. Emily Barker)
Ahead of the release of their debut album Youngest Daughter (due 29th April via Xtra Mile Recordings), the latest offering from London-based GUISE is a dazzling, vocal harmony led track that sees the foursome joined by singer-songwriter Emily Barker.
Grappling with the hardship that comes with being apart from someone you love, the track is as sublime as it is stirring with frontwoman Jessica Guise's emotive lyricism brought to life with lush vocal harmonies and sparse instrumentals.
French death metallers Post-Mortem unveiled new music video "Cryptic revelations" // New album 'Monumental Pandemonium' to be released on April 29th through Great Dane Records.
About 6 years after the release of their debut full-length effort 'God With Horns' (2016), Progressive Death-Metal 5 piece Post-Mortem is about to release its sophomore album called 'The monumental pandemonium' and planned for a worldwide release on April 29th through Great Dane Records.