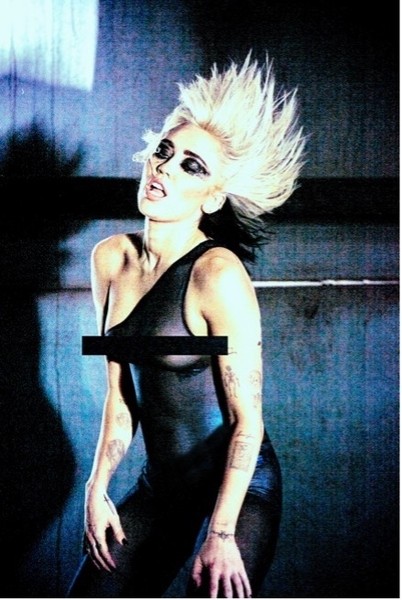 @skopemag news -sunday – march 27, 2022 @ 4 pm est
@skopemag HQ – http://smarturl.it/skope
MILEY CYRUS ANNOUNCES FIRST EVER LIVE ALBUM: ATTENTION: MILEY LIVE
Following an onslaught of headlining festival appearances across North America and South America, which saw her perform to a cumulative crowd of nearly one million, multi-platinum selling recording artist, songwriter and trailblazer Miley Cyrus announced that she will release her first ever live album. Titled ATTENTION: MILEY LIVE, the live album, a gift to her fans, will feature 20 songs and will be available globally on April 1st. Fans can pre-save here.
[New Video/Single] Onyx – Just Slam
Onyx takes us back in time with their new Album "1993" so get your timberlands, hoodies and bald heads ready to "Just Slam"!
Ukrainian producer Stasevich handles the production on the album. The beats sounds like it was made in 1993 with hard drums and dark samples.
Symphonic Metal Newcomer ARCHIE CAINE Shares 2nd Single "Faster" Featuring Damian Wilson and Adrian Benegas
"Faster" is the second single from UK Singer ARCHIE CAINE's debut album, Tommy And The Angels. The song features Damian Wilson (HEADSPACE) and Adrian Benegas.
"'Faster' was written quite early on in the process," Archie reflects, "and I was immediately hooked when Bo (Wilde) first sent me a voice note with the chorus melody in. It has possibly my favourite intro in the album – that bass line!"
Life Awaits Release Brand New Single'New World Sanity'
Taking on some experimental/progressive influences and merging them with brutal screams, and masterful melodies, Beijing-based modern metalcore outlet LIFE AWAITS are introducing their brand-new single, 'New World Sanity'. The official lyrical video for the track is now exclusively premiering through Dreambound YouTube channel, and is now released worldwide on various music streaming platforms via Famined Records.
Artist: David Alex-Barton – Track: Only Time Can Save Me Now
David Alex-Barton is a singer/songwriter/guitarist/producer from New England and is now based in Nashville, TN. David is currently working with Shake 'Em Up Music. As a teenager in the 1980's David was the founding member, songwriter, vocalist, guitarist of Boston's legendary power pop punk band The Outlets. David's song "Knock Me Down" was later covered by the Drop Kick Murphy's. David signed a publishing deal with Warner/Chappell in the 1990's and has had several songs placed in film and tv: "Hard Promises" (William Petersen and Sissy Spacek), "The River King" (Edward Burns), "The Hallow" (Alan Archibold), AMC's "Halt And Catch Fire", CW's "The Carrie Diaries", Netflix "GLOW". David has toured the New England area for several years as the vocalist/guitarist/songwriter for the country rock band Tattoo Cowboy.
Artist: Ben Vogel – Track: Silent Supper
"Silent Supper" is a guitar-driven rock tune with a singer-songwriter's heart. A fragment of a short story about two unhappy people, too afraid to cut ties with what they know. A little too melodic to be outright rock, a little too blemished and organic to be pop, maybe hip enough to be indie. Recorded and self-produced by Ben Vogel in his basement.
8 KALACAS Releases "Labios Negros" Video; Fronteras Full-Length Out Now!
Today marks the official release of Fronteras, the latest full-length from California skacore collective 8 KALACAS, out now on Atomic Fire Records. In celebration of the record's official unveiling, the band has dropped a brand-new video for the track "Labios Negros."
TWERL and Ekko & Sidetrack Flip the Switch on Anthem D&B Collab "Under Bright Lights" for NIGHTMODE – Mar 25
The Aussie producer TWERL is fresh off his recent collab with Team EZY on the label, which took the form of his genre-blurring cyberpunk journey "Break My Mind." He's now joining forces with another unstoppable talent from his homeland, this time going toe-to-toe with the sibling drum & bass duo Ekko & Sidetrack. "Under Bright Lights" is a song about finding your true self in the glow of the rave lights, with a stunning liquid D&B groove lighting up an anthemic vocal delivery from the singer-songwriter upstart Indy Skies from Auckland.
Artist: TWERL , Ekko & Sidetrack
Title: Under Bright Lights ft. Indy Skies
Label: NIGHTMODE
Genre: Drum & Bass
Release Date: March 25
REAPER Stomps Out OG Vibes on Ragga-Tinged Single "MAHSUP" on Bassrush Records – March 25
The masked drum & bass figure has been on a rampage of releases for the label stretching back to his debut appearance less than two years ago. In that time, he's been showcasing his signature grit in various ways that never seem to disappoint. On his next offering, there's a nod to jungle and ragga on "MASHUP," a high-energy stomper that features a proper MC flavor sitting on top of his aggressively steppy groove.
Artist: REAPER
Title: MASHUP
Label: Bassrush Records
Genre: Drum & Bass
Release Date: March 25
Avision Puts His Range of Full Display With Three-Track 'Party Started' EP for Factory 93 Records – March 25
It's been a full month since the NYC-bred producer unveiled the title cut from his new EP, and the response has been nothing short of stellar. Not only has it been getting rinsed by tastemakers such as Carl Cox, who has been sprinkling it into his sets of late, but it also found its way into Pete Tong's programming on his BBC Radio 1 show. Avision is now rounding out the release with two new additions, "Bring It" and "Can't Shake The Break," which finds him delving into breakbeat and disco influences with tremendous ease.
Artist: Avision
Title: Party Started EP
Label: Factory 93
Genre: Techno / Breaks
Release Date: March 25