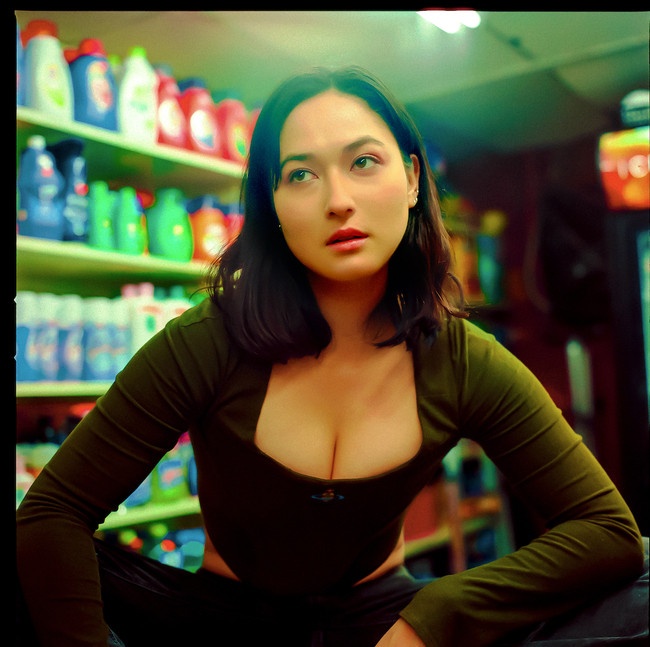 @skopemag news – wednesday – march 23, 2022 @ 10 am est
@skopemag HQ – http://smarturl.it/skope
QAALM: Cvlt Nation Premieres "Cosmic Descent" From Atmospheric Funeral Doom Unit Featuring Former Members Of Act Of Defiance, Harassor, And Seven Sisters Of Sleep
QAALM features within its ranks former members of Act Of Defiance, Harassor, and Seven Sisters Of Sleep. Despite their collective lineage however, no musical comparison can be made to QAALM, who have forged a sound unlike any of the members' previous efforts. Combining the crushing heaviness of sludge, the melancholic harmonies of funeral doom, with the atmosphere and intensity of black metal, QAALM manifests a gloomy, depressive, and unique interpretation of the doom metal genre like no other.
Experience the Massive Blackened Doom of QAALM "Cosmic Descent"
ABBATH Streams New Album 'Dread Reaver' in Full 
Moreover, ABBATH has recently landed the cover of Outburn Magazine's 96th issue! The issue features an exclusive, in-depth interview as well as a limited edition bundle that features autographed prints and other ABBATH memorabilia.
DRUIDS: Psychedelic Metal Outfit To Release Shadow Work Full-Length June 3rd Via Pelagic Records; New Track Streaming + Preorders Available
With an album title referring to one of the chief ideas of the notable psychoanalyst Carl Gustav Jung, the trio from Iowa presents a wild, riff-laden journey through the desolate wastelands of the subconscious. Combining the sonic prowess of Mastodon with the psychedelic heaviness of OM, DRUIDS serves their grooves with a distinctly forward-thinking attitude, taking their witchy brand of psychedelic sludge metal to a new level of sophistication.
MANO DE MONO: Italian desert rockers announce 'Chameleon Tongue' album and share video for title track; LP out April via Electric Valley Records
Sardinian heavy rocking crew Mano De Mono has announced the details of their debut album, Chameleon Tongue, which comes on 15 April 2022 via Electric Valley Records digitally and on different versions of vinyl. The desert rock quartet has dropped the video for the album's title track (which also serves as the first single).
NEW MUSIC: Jason Tamba Releases New Single "Gethsemane" From Forthcoming Album 'Don't Give Up'
Gethsemane is the second single from Jason Tamba's debut album "Don't Give Up." This reflective song, sung in Tamba's native language of Kikongo, "speaks of the last words of Jesus at Mount Gethsemane where he warns of being aware of those who you surround yourself with." Tamba goes on to explain about the song: "The message is: choose your friends wisely!!" The new song comes out on the heels of the first album single released in December, Maasai, which is a beautiful, introspective song with a soul-stirring energy that evokes a time of innocence.
T-SHYNE ANNOUNCES 'CONFETTI NIGHTS' OFFICIAL TRACKLIST WITH FEATURES FROM GUNNA, YOUNG THUG, MEEK MILL, 6LACK, SWAE LEE, NAV, JID, DOUGIE F & WESTWAY!
Tafa Peters, better known as T-Shyne, is solidifying his spot in the rap game. A longtime friend and collaborator of Young Thug, T-Shyne signed to Thug's Young Stoner Life Records/300 Entertainment in 2020. T-Shyne was born in Granada and raised in East Hampton, New York which served as his first introduction to what would soon become a career in the rap genre. He began rapping as a teenager and eventually moved to the Bronx to further his career in Hip Hop. In 2018, T-Shyne released his debut project The Immaculate, which included features from Young Thug, Juicy J, Slim Jxmmi and more, followed by several singles including notable tracks "Side Steppin" ft. Young Thug, "Slime" ft. Lil Keed, and "Layaway" ft. Alexander Lewis and Chief Keef.
Yot Club Releases New Single & Video "u dont kno me"
Packed with lush synths and hazy vocals, the jangle-pop gem is about being stuck in an endlessly monotonous routine and is the first taste of Yot Club's forthcoming debut album.
Queer Japanese American Artist: Lush Bittersweet Soul
25 year old New York City Native Lisa Remar is a Japanese American record producer and singer songwriter. She released her first EP "Still Good" in the beginning of 2021 – Lisa continues to share deeply intimate moments through her timeless songs and unmistakable singing voice.
Watch JONAH's cinematic video for "Running Away"
There are moments in life after which nothing is the same again – JONAH's new single "Running Away" is about such a turning point, a moment that turns everything upside down and the emotions that come with it.
CHILD OF THE PARISH BUILD ANTICIPTATION AHEAD OF THEIR NEW EP BY SHARING THE UPLIFTING NEW SINGLE 'QUIET LIFE'
Last year saw Child of the Parish achieve a whirlwind of critical acclaim for their exploratory mix of genres, blending modernist influences with fresh throwback touches to the '70s and '80s. They ended the year with fresh Radio 1 support from Kerrie Cosh. So far, the duo have also earned airplay from Radio 1 (Jack Saunders) and 6 Music (Lauren Laverne),accumulated over 5 million streams to date and are constantly adding to a growing list of tastemaker support.
Hellblind release ear-shattering debut EP 'A Plague On All Your Houses' alongside second single 'Evil Eye'
Hellblind, the exciting new project from long-term collaborators Mark Clayden (Pitchshifter) and Paul Fletcher (Romeo Must Die, This Is Menace), are proud to present their debut EP 'A Plague On All Your Houses', released today on Revenger Records via Cargo.
London MC TOMMY B drops explosive new track and visuals to "Blessings"
On course to become one of the most exciting young prospects in the UK, Essex born rapper Tommy B emerges from his hiatus with the grimed drill cut "Blessings". Layered with chest-rattling bass lines and punchy percussion, Tommy exploits his real rap aptitude to deliver a track primed with unrelenting kinetics and classic UK finesse.
ST. MICHAEL FRONT release second single
When negative childhood experiences leave the soul scarred, some angry feelings remain even in adult live and may result in strong words or evoke black-and-white images in the head akin to an old crime thriller. The second single from ST. MICHAEL FRONT's sophomore full-length "Schuld & Sühne" ("Crime and Punishment") is loosely based on such memories that have been turned into this song's bold title 'Knochen & Blut' ("bones and blood"), which has been visually cast into a video-clip.
ZHEANI RELEASES NEW EP 'I HATE PEOPLE ON THE INTERNET'
Following the release of her recent, hugely successful singles, 'Napalm' and 'Designer Sandess', today – 23rd March 2022 – the electrifying Zheani releases her hotly anticipated new EP, 'I Hate People On The Internet', out via Dirty Hit. It is testimony to Zheani's abilities as a multidisciplinary artist and musician and is a taster of what is to come from this truly bourgeoning career.