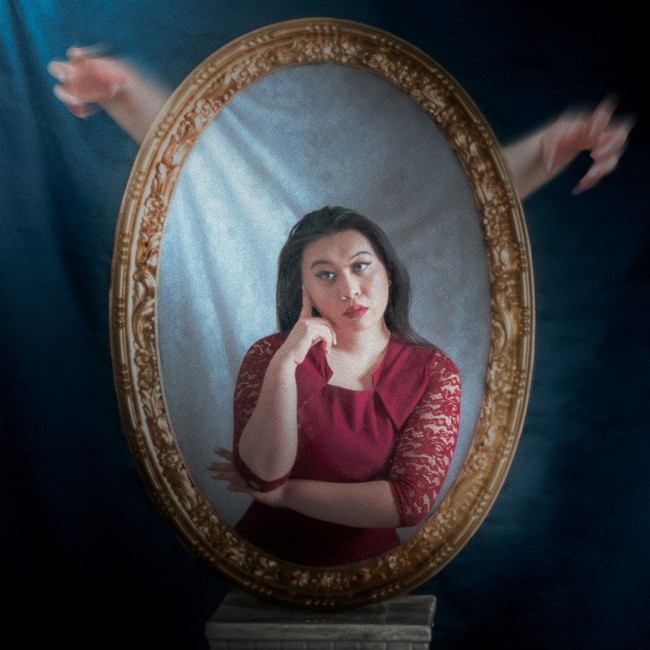 @skopemag news – friday – march 18, 2022 @ 6 am est
@skopemag HQ – http://smarturl.it/skope
NIN3S Announces New Single & Video "Khokhoba" Out Now
TombSnakes Unveil New Track "Concrete"
"'Concrete' is about that feelin' of being locked in the city, and pushed in a corner," says TombSnakes vocalist Rafael Vigilantics. "We tried to write a song that felt like the moment when the scales tip from being brutalized by civilization to seeing anything as a weapon to free us from it; our voices, our instruments, our knuckles, shovels."
TRAGUL releases "Another Winter Night" (New single 2022)
From 00:00 on Friday, March 18, you can enjoy the new song from the musical project TRAGUL called "Another Winter Night" on all digital platforms, with lyrics and music composed by the Paraguayan musician Adrian Benegas and the special participation of the Spanish mezzo-soprano Zuberoa Aznárez.
Skope Magazine x Tiny Stills (RIYL Sincere Engineer, Jetty Bones)
"Bleeding Out" is all about reclaiming your life after a toxic relationship – the band calls it their "anti-fuck boy anthem." The music video is a fun mashup of Beastie Boy's "Sabotage" and Silence Of The Lambs.
TITUS BANK Shares New Single "The Way You Love" via Wonderland, Debut EP Out this Spring
Your new favorite left-of-Pop artist, TITUS BANK can take you from Indie Pop anthem to alternative singer-songwriter ballad seamlessly allowing his prolific songwriting and pristine vocals to shine as the recognizable thread throughout the full range of his sound. His awe-inspiring voice was the cornerstone of Titus's wildly ambitious 2017 project when he aimed to write, record and release 365 songs throughout the year. He called it the 365 Songwriting Challenge — but by the end of the year, he had only written 185, barely half of his original goal. Even though he fell short of his original goal, 185 songs is still a hell of a lot — that's a lifetime worth of material for many artists.
OUT NOW // J Supreme – 'Trust'
The name 'J Supreme' has been circulating over the last year with slots on Mixtape Madness, GRM and a run of successful video releases on his own YouTube channel elevating his underground heat. At 20 years old, his towering 6-foot 5 silhouette is unmissable, much like the mark he is making on the music scene, and with the release of debut single 'Trust', he makes a giant leap closer to his mainstream breakthrough.
Riley Pearce Shares the Charming "Nostalgia" Along With An Accompanied Video 
SABA AND KRAYZIE BONE REUNITE IN NEW "COME MY WAY" VIDEO
NIGHTWRAITH: Decibel Magazine Premieres "Genesthai" Video From Denver Melodic Death Metal Unit; Offering Full-Length Nears Release Via Reaping Scythe Records
"'Genesthai' opens with quiet echoey guitar picking and synth washes before gradually building in intensity and reaching full blast-beat fury. Throughout the six-minute track, NIGHTWRAITH shifts comfortably between more extreme death- and black metal-influenced passages and a more classic metal gallop, all while maintaining a strong melodic sensibility…" — Decibel Magazine
Bonnaroo Unveils 2022 Camping Plaza Lineup
Bonnaroo Music & Arts Festival has announced the lineup for its famed Camping Plazas, once again promising the most inclusive and original camping experience of any festival, anywhere in the world. Bonnaroo 2022 takes place June 16-19, 2022 on the Bonnaroo Farm, located just 60 miles southeast of Nashville in Manchester, TN.
PLANEPACKED Premiere New Single "The Demon Core" At No Clean Singing
The second single from the upcoming sophomore album Transactinides, releasing on April, 8th, "The Demon Core" delves in the heavy depths of PLANEPACKED's sound. Unleashing the monstrous dark, "The Demon Core" combines demonic growls with hard hitting metal instrumentation and melodic electronics.
VICKI LOVELEE Single Release (Chinese Canadian alt-pop)
"Counting Me" has a dark alt-pop, theatrical sound (think Lady Gaga meets Phantom of the Opera.) It's about someone who left you but still constantly thinks about you. They realize you're thriving without them, which makes them think about you even more ("When you close your eyes, you're not counting sheep you're counting me.")
HELLBORE Stream Full Album Panopticon At Metal Underground
Death metal band HELLBORE have unleashed their new album Panopticon, a day in advance over at Metal Underground. Panopticon will be released on all platforms tomorrow, March 18th
ZOE WEES SHARES NEW SINGLE, "LONELY"
"Releasing music has created so many new, great friendships and given me so many opportunities, however, I've often found myself in a lonely place even in a crowded room," says Zoe Wees. "And many of my friends felt the same way. I realized that you could have great people around you but still feel lonely. I also realized that your own feelings are more important than anything physical and that I want to be loved for being me and not for anything else. I'm growing day-by-day and feel hopeful even though sometimes it makes me sad. I hope this song helps people notice they're not alone in thinking the same."
Cade Hoppe Releases New Single "Morphine"
"Morphine" is Cade's most tender and soul-baring track to date. Sung in his distinctive baritone, it's a song about coping with the weight of life's expectations. "I think your life experiences can either make you the person you always feared you'd become or the person you always hoped you'd become," Cade expands. "By putting this song out, I hope I'm one step closer to the latter."
Malachiii Releases New Single "I'm Back" !!!
PETER MCPOLAND UNVEILS GORGEOUS NEW BALLAD AND EMOTIONAL VIDEO FOR "LET HER REMEMBER"
Singer/songwriter/producer Peter McPoland continues his streak of releases this year with the unveiling of his stunning new ballad, "Let Her Remember", today. Taken off his forthcoming EP Slow Down, the single already has over 1 Million views on TikTok and arrives alongside a blue-hued heart wrenching video that sees Peter deliver a raw, emotionally charged performance. The full Slow Down EP is set to release May 20.