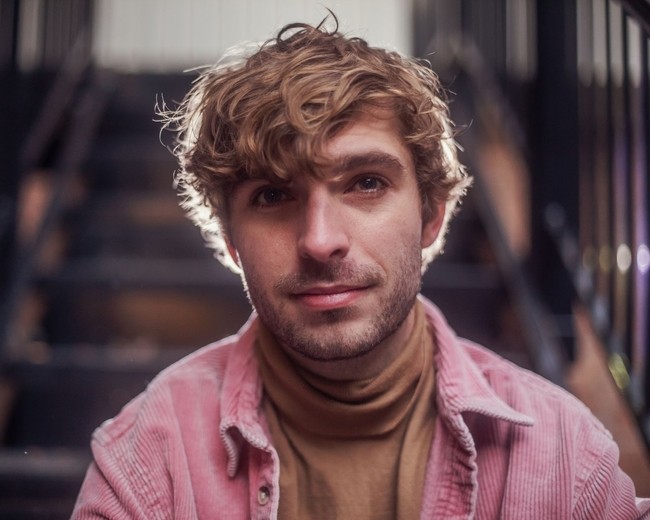 @skopemag news – thursday – march 17, 2022 @ 12 pm est
@skopemag HQ – http://smarturl.it/skope
Flames of Fire debut album hitting the stores March 18, 2022
Flames of Fire's is set for to finally release the debut album of Flames of Fire and their video for the song Solution the focus song on this album. Very epic song in the same style as classic songs done by Rainbow & Black Sabbath – Heaven and Hell, Stargazer & Gates of Babylon.
French rock/metal newcomers After Us streamed entire debut EP 'Breaking The Dark' // Out now on all streaming platforms.
A few days after unveilling an official music video illustrating the single "Get Out" from their debut EP, French rock/metal female fronted "newcomers" – but formed by long-time experienced musicians – After Us just shared the whole effort for FREE STREAMING on Bandcamp.
Sam Stacy Releases New Music Video for Single Mine
About Sam: Sam Stacy is a Los Angeles-based singer, songwriter, and musician. Growing up in Nebraska, Sam was first introduced to music through a community choir. He moved from choir to musical theater and by the age of 12, had taught himself to play guitar. After high school, Sam auditioned for Berklee College of Music, but was rejected because he only played by ear. Disappointed, he continued to pursue music, but opted for a degree in economics and business. During college, he'd study by day and gig by night making a name for himself in his local scene. After graduating, he took a job working at a bank to keep his evenings free for performing. Once he started making more money from music, he quit his day job and never looked back. Serendipitously, when the pandemic hit, the casting department from "The Voice" messaged Sam asking if he'd like to audition. Before he knew it, he was in a hotel for two months on Team Blake Shelton. He ended up losing to a country artist in the battle rounds, but says it was the perfect musical outlet during the pandemic. Sam now lives in Los Angeles and is a full-time musician.
Darren Hayes releases cheeky throwback video 'Do You Remember?' Touring Australia in February 2023
After a triumph Australian promotional visit, 2023 Australian tour announcement and headline performance at the 2022 Sydney Gay & Lesbian Mardi Gras Parade, award-winning songwriter and performer Darren Hayes shares his cheeky throwback video for his currently single 'Do You Remember?
TONES AND I RETURNS WITH NEW SINGLE "EYES DON'T LIE" – WATCH THE OFFICIAL MUSIC VIDEO
MEDIA ALERT: Cage Fight Share Video for "Respect Ends" — WATCH
Sparklet shares second single "Soft Rock, Baby"
Today, the Cape Town newcomer Sparklet shares a second single from his upcoming debut EP01. "Soft Rock, Baby" follows his colour-soaked debut single "Mykonos, SA" which came out earlier this year.
FYFE & ISKRA STRINGS SHARE THE NEW TRACK 'NIGHT SKY' FROM THE NEW ALBUM 'INTERIORITY' – OUT JUNE 10TH
Fyfe and Iskra Strings today share a fresh glimpse into their eagerly anticipated 'Interiority' album by sharing the brand new track 'Night Sky'. Set to be released on June 10th, 'Interiority' will be the duo's first full album together after previously releasing two self-titled EPs, which were combined in 2019's 'Extended Play' collection.
THUNDER RELEASE NEW SINGLE & LYRIC VIDEODANCING IN THE SUNSHINE
Thunder have shared the second taste of their upcoming new album 'Dopamine', out 29th April on BMG – a slab of optimistic arena-rock, 'Dancing In The Sunshine'.
Findlay Channels Wes Anderson In DIY Visuals For New Single 'The End Of The World'
CARAVÃNA SUN fuses introspective songwriting with indie-pop sensibilities on new single 'LEAVE IT BEHIND'
The ten track album, written and recorded all within the past two years includes the previously released single "Charlie", the intensely personal song "Stella", the psychedelic and euphoric "Afterlife" and their uplifting new song "Leave It Behind".