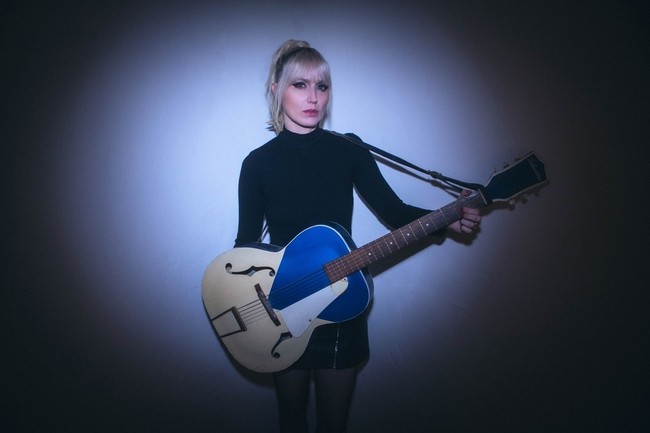 @skopemag news – friday – march 11, 2022 @ 2 pm est
@skopemag HQ – http://smarturl.it/skope
LOS AUTÉNTICOS DECADENTES & BRONCO + TOKYO SKA PARADISE ORCHESTRA Present "ORO"
Mexico is an essential component of ADN Decadente. It's not a coincidence that Los Auténticos Decadentes have chosen one of the most important classics in regional music to continue the album project that, as part of their 35th Anniversary, offers a tour through their broad sphere of musical influences over the course of three discs of covers.
Mike Mitchell Releases "I Hear Banjos" Single On Turnberry Records
​
​For Immediate Release, Nashville, TN: With his effortless vocals, distinctive songwriting, and instrumental prowess, Mike continues to capture audiences and carve out his own place in bluegrass. "I Hear Banjos" was written on a Zoom call, with the Echo Valley family band from Western Pennsylvania. What started as a songwriting exercise for the siblings, and a fun expressive bit about Mitchell's home in Floyd County Virginia has now became the first single from his upcoming album.
Neo-Classical Artist Neighborhood Libraries Announces New EP 'Postcards For The Backyard, pt. 1' 
Today, he shares the timidly playful piano composition, "Yellow Boots In The Yard." He notes, "The song is about my backyard and finding imagination in ordinary places. We've spent a lot of time there the last two years. It envisions a time in the future when I will inevitably be nostalgic for the days when we were forced to spend so much time with family." Adding, "The title comes from a pair of boots that my toddler had that he insisted on wearing for way too long. It's cool watching him figure out the world because everything he sees he thinks is the best thing ever."
THE CHAINSMOKERS SHARE NEW SINGLE & VIDEO 'IPAD'
Princess Goes To The Butterfly Museum Releases Green Screen Video For "Sideways" Inviting Fans|Creators To Make Their Own
SYK: Decibel Magazine Premieres "The Hollow Mother" Video; Pyramiden Full-Length On TODAY On Housecore Records/Nuclear Blast!
SYK features founding guitarist and principal songwriter Stefano Ferrian (ex-Psychofagist), vocalist Dalila Kayros, rhythm/lead guitarist Marcello Cravini, and new recruit, drummer Mauro Maraldo (ex-Onirik). Led by the nihilistic vocal assault of Kayros, SYK is at once grim and complex; relentless and alluring, fusing tight, technical rhythms with chilling melodies and a dark sonic ambiance.
ALISSIC RELEASES NEW SINGLE "SUPERSTITIOUS"
Alissic adds "it makes me feel warm and like home with its Latin American influence. The super spacey and lush sound in the pre-chorus gives it a really ethereal vibe. It feels like you are crafting a spell, when you talk about female intuition it means you are intune with yourself and the universe, and I wanted to reflect that in the sound".
The Lied To's Release Third Full-Length Album 'The Worst Kind of New'
Like their first two releases, their self-titled debut released in 2015 and The Lesser of Two Evils in 2018, The Worst Kind of New explores the challenges of relationships. But where those first two albums chronicled the losing and rebuilding of relationships in the wake of divorce, The Worst Kind of New digs deep into the next stage of life, examining loss, grief, memory, and the desire for love and self-acceptance.
LATTO DROPS NEW SINGLE AND VIDEO "WHEELIE" FEATURING 21 SAVAGE — NEW ALBUM "777" OUT MARCH 25TH VIA RCA RECORDS
Today, ATL-based Queen Of Da Souf rapper Latto releases her new electric new single "Wheelie" featuring 21 Savage via RCA Records. The Colin Tilley-directed (Megan Thee Stallion, Cardi B, Justin Bieber) visual shows Latto "pop it like a wheelie" around Atlanta with a guest appearance from Savage. This latest drop follows the release of her top 20 Billboard hit single "Big Energy" and her melodic track "Soufside," which paid homage to her roots in ATL. All three tracks will be on her forthcoming album 777 out March 25th and you can hear them live on her 777 Tour kicking of March 19th in Santa Cruz, CA –
RUEL SHARES NEW SONG AND VISUALIZER FOR "LET THE GRASS GROW"
THEODORE SHARES CINEMATIC NEW ALBUM 'THE VOYAGE' – LISTEN
To mark, the occasion, Theodore has shared a new video for "Transcendence Of Man," the final track of the album. "'Transcendence of Man' is 'The Voyage's moment of exhalation," explains Theodore. "Τhe song moves between the primary personal choices of human life and our inner struggling. In this last musical chapter, the traveler comes one step closer to attaining a divine existence after having gone through his personal Odyssey."
SHOWTIME® DOCUMENTARY FILMS ANNOUNCES SHERYL
SHOWTIME Documentary Films today announced SHERYL, an intimate story of song and sacrifice about musical icon Sheryl Crow, SHOWTIME premiere on Friday, May 6 at 9 p.m. ET/PT. Director Amy Scott navigates Crow's seminal yet hard-fought musical career battling sexism, depression, perfectionism, cancer, and the price of fame – before harnessing the power of her gift. SHERYL will have its world premiere at SXSW tonight (Friday, March 11). The announcement was made by Vinnie Malhotra, Executive Vice President, Nonfiction Programming, Showtime Networks Inc.
FREDO BANG RELEASES NEW SONG & VIDEO "FEDERAL RAID" VIA DEF JAM RECORDINGS
Kate Clover Shares "Heaven Down Here" Single + Music Video via Cool Hunting
Today, LA-based rocker Kate Clover shares, "Heaven Down Here," the latest track off her forthcoming debut LP, Bleed Your Heart Out (due April 22, 2022 via SongVest Records / SVR). It comes alongside a music video, directed by Kate herself.
William Clark Green Releases Classic '80s Horror Music Video for "Baker Hotel"
Directed by Billy Cano, the eight-minute clip is brimming with keystones of cinematic spookiness: fluttering bats, theremin and thunder sounds, Halloween costumes, a haunted building, teenage pranks, ghosts, and more. Green narrates the main characters' every tip-toed move in the cryptic but catchy country rock barnburner, eventually laying down the gauntlet that has enticed many adolescents of the real-life Mineral Wells: "I double dog dare ya / Show us what you got / You ain't nothing but a chicken til you make it to the top." The video was filmed inside the actual abandoned Baker Hotel, the inspiration for Green's forthcoming album of the same name, out on March 25 on Bill Grease Records –
Introducing CINNAMON BABE – Listen To The Debut Single "Pure O"
CINNAMON BABE is an emerging LA-based nu-metal outfit led by model, actress, and outright hustler Stormi Maya. The Bronx native, who grew up on bands like The Cranberries and would later find inspiration from the rebellious voice of acts like Rage Against The Machine and Linkin Park, has come a long way to make this dream a reality. As a black woman, an ally of BIPOC and the LGBTQ+ community, and most of all, a survivor, Cinnamon Babe is Maya's vehicle to tell her truth.
Folk-pop singer-songwriter Mary Simich releases King Khan-produced debut album
Rising folk-pop singer-songwriter Mary Simich has released her anticipated King Khan-produced debut album, How Does One Begin, today via Ernest Jenning Record Co. Stream the album in full HERE. The album's release has been preceded by the strikingly heartfelt singles "Problems Of Your Past" and "In These Times," about which Glide Magazine said "Simich strikes us with a dusty voice that sounds like a reincarnation of… a bygone mid-century artist."
LISTEN: Mary Simich Shares King-Khan Produced "In These Times"
For Skope: Nicky Romero is back as Monocule with new dark progressive "On My Mind" with Tim van Werd (out now)
Upper Downer share "Responsibility" music video, announce debut LP
Chris Kehoe from the band Aficionado is back with the lead single from his new project called Upper Downer, and today the band is sharing their debut single "Responsibility", their first via Wiretap Records (US) and Bearded Punk Records (EU). It's a snarling, attitude-laden punk rocker reminiscent of The Lawrence Arms and Face to Face, and is the lead single from the band's forthcoming debut album, No Refills Left. "Responsibility" was produced and engineered by Davey Warsop at Strong Studios and mixed and mastered by Paul Minor at Buzzbomb Studios.
pop-punk royalty MOD SUN shares "Rich Kids Ruin Everything"
Teaming up again with John Feldmann (5 Seconds of Summer, The Used, Panic At the Disco), MOD SUN explains the anthem:
"I grew up a scene kid, a skateboarder and a pop punk kid…It's both awesome and hilarious yet confusing seeing the general public and pop culture embracing all the things that I would get torn down for. This is a song that I wrote for all the kids who feel confident in their own skin…There's more to this world than what's currently popular. I want kids to feel like it's important to be visionaries not followers."