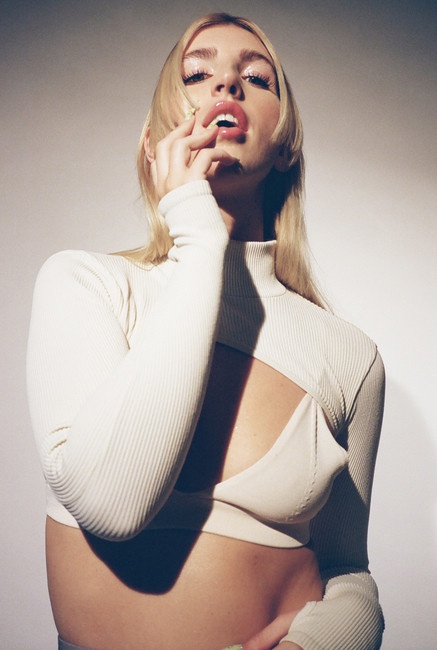 @skopemag news – friday – march 11, 2022 @ 5 pm est
@skopemag HQ – http://smarturl.it/skope
Seth Swirsky Shares "I Don't Wanna Lose You" Single via Americana UK | 'Songs From The Green Couch' LP Due April 8 via Lolipop Records
Today, indie-pop singer-songwriter Seth Swirsky shares "I Don't Wanna Lose You," the second single off his forthcoming album, Songs From The Green Couch, due April 8 via Lolipop Records.
SOMETIMES Y (Yelawolf & Shooter Jennings) Self-Titled Debut Studio Album Out Now!
"What can I really say about this body of work we put together other than it's fucking killer!!," exclaims Yelawolf. "I'm so damn proud of this band and Shooter's production. It's been a long time coming to get to this point in my career, and personally a goal long overdue that I set to achieve much earlier in life, but it would never have been the same had I done it before. It's bittersweet to know it's finally out. We've been sitting on it for nearly two years and I relished listening to it in private. It was like having the raddest shit I'd ever done and no one had a clue what I was sitting on. I'm stoked to carry my existing fans into this new chapter and to bring all these new fans into the house of rock and roll that we just added another room too."
OMAR APOLLO SHARES NEW SINGLE "KILLING ME"
Perenna Unveil Bold Debut LP "Muses"
Alt rock band Perenna have released their debut album Muses, available on all digital streaming platforms now. "Perenna's core members have taken lessons learned from several prior projects that resulted in the crystallized effort put forth in Muses," the band says of the album. The project was built off of the feelings that music invokes, and Perenna's approach to creating music that ties into human emotion is sweepingly effortless.
Thai Refugee // Peace for Ukraine // New Single
"Run Away", Star2's staggering new "conscious rap" release, documents the crushing social and environmental catastrophes that plague our world and consume us with alarm and despair, including the horrific invasion in Ukraine. Woven in his sobering retrospective is his personal sorrow and anguish growing up without a mother and father in a refugee camp in South East Asia – fleeing genocide and ethnic cleansing of his Ka-ren people by the brutal Burmese Army and Myanmar Military Regime.
SIGRID SHARES NEW SINGLE/VIDEO FOR "IT GETS DARK" + NEW ALBUM "HOW TO LET GO" OUT MAY 6TH
"I believe you need to feel the lows in life to feel the highs, and you have to know what sucks to then properly appreciate the good stuff.' It Gets Dark' is an ode to that. I honestly don't think I've ever been as excited about a single release before. It's the first song that was written for my upcoming album, and I remember the joy and relief when we figured out the soundscape. I was like FINALLY I know how this second record is going to sound! The music video is the weirdest I've gone visually, and I absolutely love it. We're playing with planets, UFOs and rooms all made by hand, as well as perspective, time, and space. It's the second time working with the brilliant Femke Huurdeman and Canada, and I'd literally do anything for that team; hence me being reborn out of a planet egg, flying in space with wind blowing in my face, punching a planet, and wearing the Saturn ring on my head. It's as ridiculously fun as it was making it: enjoy!" – Sigrid.
RACHEL CHINOURIRI RELEASES NEW SINGLE "ALL I EVER ASKED"
"'All I Ever Asked' was inspired by a breakup my friend was going through, and it made me reflect on a similar situation I was going through too; the feeling of asking someone you love to respect you in the simplest form and realizing it's the bare minimum. It's also about realizing your own worth and not settling for someone who cannot be what you need," Chinouriri explained about the new song.
Breakthrough Country Artist Anthony Nix Releases New Single "Mississippi"
Breakthrough country artist Anthony Nix releases his viral fan-favorite single titled "Missispssi." The track debuted on Apple Music Country's Best New Songs.
Timothy Judson Taylor Releases New Single "The Fall Of Rome" via TLG/INgrooves
Timothy Judson Taylor has released a brand new single titled "The Fall of Rome" via TLG/INgrooves. This is the first single off of his full length album Crossing the Rubicon due out this summer!
"'When 'The Fall of Rome' was written in 2015 I could see the cracks in the foundation of our fundamental civil rights. At the time the 2nd amendment was under attack, and the obvious take away was that without the 2nd amendment, none of your rights are safe. If there is anything we should have learned in all of this it is that the government CANNOT keep you safe. Preserve the Bill of Rights," says Timothy Judson Taylor.
TRACE THOMPSON RELEASES NEW SINGLE "NO MORE"
"It's an interesting story actually," Trace explains. "This song came about from a challenge, versus some inspirational hook that popped in my head at 3AM. I've been blessed to have built several relationships with artists, writers, and publishers over the years which has developed into good friendships. During a publisher meeting, my friend, Butch Baker, gave me a challenge of writing my favorite 90's song into a modern lyric…up-tempo, of course, and with an intriguing story line that keeps the listener wondering what happens next. I wanted to challenge myself to grow as a writer and an artist. This has proven to be an incredible experience with releases from other artists like Carrie Cunningham ("All Over Me") and Jackson Snelling from American Idol ("Forgot I Was Forgetting") over the past year. It's really solidified how much I love the art of writing and I have songs that just resonate with me personally that I want to release, too."
Desert Hearts Black and UK's Frankllin Team Up on Far-Reaching Melodic EP, Melting Skies
Upstart Londoner Frankllin has garnered nods from labels around the globe, but has opted to team up with Desert Hearts Black for his most ambitious release to date. The Melting Skies EP, out March 11, presents three throbbers that follow the imprint's 2022 pledge to explore the wondrous side of melodic electronic music. This new project from Frankllin provides sonic adventurism for listeners to enjoy on the dancefloor and in headphones.
New Music: Canadian indie legends BY DIVINE RIGHT release "St. Leon's" single :: OTTO MOTTO double LP coming Autumn 2022 on Fortune Stellar Records
Canadian indie rock institution By Divine Right is returning in the Fall of 2022 with a new double album, OTTO MOTTO, their first to be released by upstart label Fortune Stellar Records. They are sharing the album's first single, "St. Leon's," to coincide with their return to live performances in March (see below for dates). With its dreamy lyrics, infectious melody, and layers of guitars, "St. Leon's" reconfirms By Divine Right's place as one of Canada's legendary bands.
INTERNATIONAL SUPERSTAR SEAN PAUL RETURNS WITH NEW SINGLE & MUSIC VIDEO "HOW WE DO IT" FEATURING PIA MIA
Of the release, Sean shared "This new single "How We Do It" is our way to show the listeners, how we dance, how we enjoy life, and how we stay fresh. Big up to Pia Mia, when we started recording this track we knew right away we wanted her on this single and she hit it out the park."
Electronic Dream-Pop's Animalweapon Releases "Set of Constraints" Title Track, Headlining Raleigh's Bull City Summit On 3/25
Today, electronic project ANIMALWEAPON (Real name Patrick Cortes) is proud to release "Set Of Constraints" from his upcoming album of the same name. A collaboration with friend and fellow musician MJ Burns who is a guest vocalist on the track, the new song continues to highlight Cortes' ability to create ethereal soundscapes one can easily get lost in. Featuring dreamy vocals, glistening synths, and an aquatic drenched drum beat, the track is a memorable highlight from the upcoming eight song release that showcases all of Animalweapon's strengths in creating hopeful electronic dream-pop.
EDGEOUT Records artist The Revelries share new song 'Troublemaker'
Today, EDGEOUT Records and The Revelries share "Troublemaker," the fifth original song to be released by the band via EDGEOUT Records.
The Revelries bring full-sounding, guitar-driven Pop-Rock that recalls the sound and influence of successful Eighties Arena Rock, Power-Pop and Alternative artists.
DANCE WITH THE DEAD Release Music Video for "Hex"
Electronic music duo DANCE WITH THE DEAD has released a new music video for their song "Hex". The track is from the California outfit's new studio album 'Driven To Madness', which was released earlier this year. Speaking about the music video for the track, Tony Kim (guitar) comments, "This video is full of adrenaline, and tells a story through striking visuals and animation. Thanks to Crystal Spotlight for bringing our vision to life."
Kenny's "Everyone She Knows" Video Is Female Freedom Personified
Working with longtime creative collaborator Shaun Silva of Tacklebox Films, the pair crafted a mini-movie that follows a single woman through redwood forests, along coastal highways, through the Grand Canyon, mountain expanses and across the desert as she chases beauty and possibly her own heart. Galaxies from the traditional girl-meets-boy videos that traditionally accompany songs like this, Chesney sought to create a visual that reflected how powerful women in their own space can be.
LIL DONALD UNVEILS LATEST TRACK "TOMATO"
Of the single, Lil Donald shared "Coming up in Atlanta there is always different lingo that comes out. I heard a lil dude say it and then I heard it on TikTok, so I decided to create my own take on the expression. From now on instead of saying 'I don't like it' or 'that's lame' we're saying 'tomato tomato tomato'!"
BUZZING BAJAN SINGER & SONGWRITER AMANDA REIFER DROPS MUSIC VIDEO FOR NEW SINGLE "BAG"
THOMAS HEADON SHARES BRAND NEW EP VICTORIA OUT NOW
"I've written the 'Victoria' EP over the course of 6 months in a bunch of different places. Musically it's somewhere I've always wanted to be and I'm really glad that I've done it with this record. It's basically a look into my diary over the past half-year. It's been quite a big step for me, putting out songs that are super honest and mean so much to me, but it feels great and I hope there's a teenager somewhere experiencing what I did making this EP and relates to it in the same way." – Thomas Headon
AUGUST ROYALS RELEASES DEBUT EP 'INHALER'
Spanning across nine tracks, Inhaler intuitively ebbs and flows between influences of hip-hop, R&B, indie rock, and alt-pop genres, each song detailing August's own experiences, emotions, and heartbreaks, as well as his struggles with mental health and the growing pains of getting older. Featuring breakout hits including "Blue Football," "Oxygen," and "Kiss My Scars," the project showcases August's ever-evolving musical prowess with the addition of several new songs, including the upbeat, pop-infused "Surrender," released earlier this week.
3BREEZY RELEASES "Roses & Rosé" RECORD AND VIDEO TODAY
"I feel like us men should show appreciation to our queens," says 3Breezy. "I wanted to make a song that you could dedicate to your girl to remind her that she the baddest."
NOTD RETURN WITH NEW SINGLE "about you" FT NIGHTLY
British Artist Ella Rosa Releases New Single "Good Times"
ELIZZA x LUCIAN DROPS NEW MUSIC VIDEO 'CATCH ME IF U CAN'
JOETOWN (Ft. Matt Star of Ace Frehley) Releases New 9 min. Prog Rock Epic Titled "Nero", Includes Tribute & Nod to Late Composer Ennio Morricone
Following up on the success of the recent single "Freightrain", long time legacy rocker, vocie of Bomber Alley and producer JOETOWN releases the single "Nero" world wide on Mindsnap Music / Von Artists, Ltd. This track digs deeper into the artist's complexity and range. Joe explains; "I have always been difficult to put squarely into any one genre, this proves that again, its heavy rock, its metal, its progressive, it has a f'n whistle track, wtf… I was really excited to get deeper into more expansive arrangement, orchestration and guitar playing on 'Nero', all the guitars and bass are me, with Matt Starr (Ace Frehley, Mr. Big) tackling the drums."