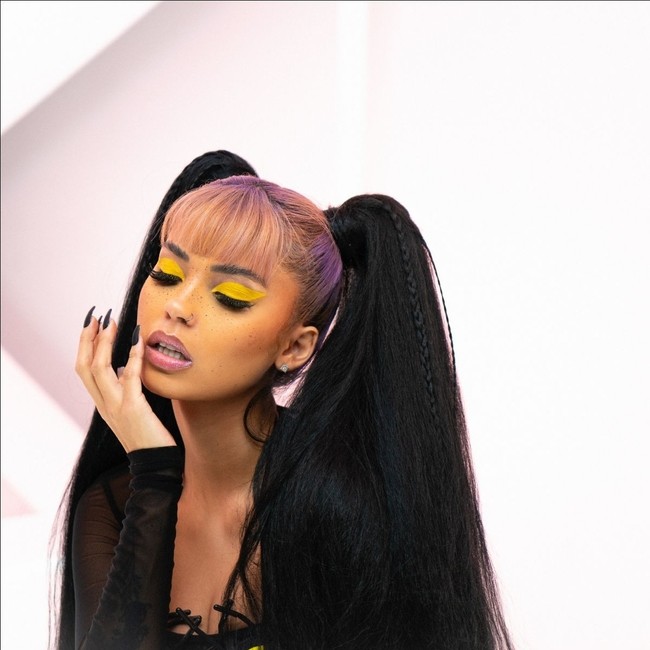 @skopemag news – friday – march 11, 2022 @ 12 pm est
@skopemag HQ – http://smarturl.it/skope
Leezy Releases New Single & Music Video "Sierra"
Dream pop artist Leezy has released her latest single "Sierra," along with an accompanying music video. "Sierra" conveys to listeners Leezy's journey to healing and acceptance. The track and video focus on the highly personal phases of recovery. "Everyone has struggled with something, and everyone can relate to the feeling of wanting to get better," explains Leezy on how listeners can relate to the track.
Ken Yates announces LP & shares single "The Big One" featuring Kathleen Edwards, along with video
Breaking up in a digital age, Annika Wells shares "Modern Art"
The minimalist pop song is a poignant piece of commentary on heartbreak in the digital age. Her voice is soft yet fragile as she tries to absorb the truth of her own words. "There's no pretty way to break a heart," she intones in a half whisper over an ominous drone. A delicate beat then kicks up underneath, urging her to share more. "Breaking up is modern art," she declares, before orchestral strings sweep in as if soundtracking the credits to another sad ending.
Moderat share "EASY PREY" video ahead of MORE D4TA album
Moderat, the trio of Sascha Ring (of Apparat) and Gernot Bronsert & Sebastian Szary (of Modeselektor), have just shared "EASY PREY," the second single from their upcoming fourth album MORE D4TA (scheduled for release on May 13). Possibly the most emotionally naked track on the album, the glowing electronic pop of "EASY PREY" showcases Moderat at their best, conveying innermost feelings with grand melodic gestures. Flanked by warm pads and fluttering synths, vocalist Sascha Ring leads the track's moonlit ascent, his melancholic voice wafting through crystalline textures.
Method Man Releases "Butterfly Effect" ft. RJ Payne
Hip-hop legend Method Man is back with a new collaborative track straight from The Meth Lab. The song, entitled "Butterfly Effect", features Brooklyn bred, Philly groomed battle rapper RJ Payne and releases today via Hanz On Music Entertainment (H.O.M.E.) / ONErpm.
BRYAN ADAMS RELEASES NEW ALBUM "SO HAPPY IT HURTS"
Speaking of the album, Bryan states, "When I realised that we might never tour again due to the pandemic, I dug out all the receipts and drink coasters out of my coat pockets that I'd scribbled song ideas on, assembled them on my laptop and wrote an album." He adds further on "Always Have, Always Will," "It's a declaration of devotion, pure and simple. Someone that has been with you and is still with you despite your ups and downs; someone that can see through your ego and layers of complexity and just sees you for you. Someone you appreciate, someone you respect, someone you trust."
Tōth Shares New Video For "I Might Be"
Appeal to Authority Premieres "Black Aura" at Metal Injection Today!
Larry Schroeder, Vocals/Guitars/Keys, details the concept of "Black Aura": "When it came time to write and record the lyrics for this, over eight minutes of music we had constructed, I chose a subject matter that I was dealing with personally and that had a great effect on me. A close-to-home murder left me feeling many different and uncharted emotions in which family members, neighbors, and the community found themselves shockingly trying to make sense of it all. "Black Aura" helped me process and deal with all of this and is a representation of the events that took place. A portrayal of pure unnecessary evil and darkness that this world endures. Teaming up once again with Thomas Crane of Kill Devil Films (Saliva, Todd La Torre) brought out the imagery that matches and fits the narrative."
Andrekza Releases Powerful Ode to Immigrants and Venezuela "Oro Negro"
LISTEN: SOHMI and Josh Butler Release 'Get To You' on Sam Divine's DVINE Sounds label
The collaboration between the two leads us to a fresh, silky, dance floor driven deep house record and marks both artists' DVINE Sounds debut. Butler describes the Denton project as an outlet to explore his vocal-leaning productions, which is fitting considering the label is known for showcasing the finest vocal cuts within the dance music sphere.
HANSON release second song from new album; CMT to premiere video Monday
HANSON release their new track "Write You A Song," the second single from the multi-platinum, 3x GRAMMY® Award-nominated pop-rock trio's eagerly anticipated new project, RED GREEN BLUE. Written by Isaac Hanson, and co-produced by Isaac, GRAMMY® Award-winning Producer/Engineer/Mixer Jim Scott (Tom Petty, Red Hot Chili Peppers, Wilco) and GRAMMY® Award-winning Artist/Producer David Garza (Fiona Apple, Midland, Sharon Van Etten), the organic and heartwarming song is available now via 3CG Records at all DSPs and streaming services. The official music video will see its premiere on CMT this coming Monday, March 14.
The Coffis Brothers New Album 'Turn My Radio Up' Out 4/29
"It's all-American music," says The Coffis Brothers' co-frontman, Kellen Coffis. "There's rock, blues, acoustic folk, and country in there. As music fans, we go all the way back to the beginning — to pioneers like Buddy Holly and the Everly Brothers — but we also look to artists like the Eagles and Tom Petty for influence. That's our playbook."
Villano Antillano, la revolución queer del género urbano, presenta "Veo, Veo"
"Veo, Veo" es una canción irreverente, desafiante, rebelde y sin tapujos, tal y como lo es su intérprete Villano Antillano. La artista, quien se identifica como transfemme, es la verdadera dueña del "flow" y del chanteo. Sus canciones van más allá del Trap y del género urbano, son líricas reveladoras que cuentan la belleza y también el horror de crecer como una persona Queer en El Caribe.
Tom MacDonald Feels Robbed of #1 Spot On Billboard 200
Moreover, The Brave has held #1 on the Overall Top Albums Chart and iTunes Top Hip-Hop Albums Chart, posting up 6.2 million total streams. It has bested the numbers of new projects from the late King Von and DaBaby x YoungBoy Never Broke Again. Its three music videos have cumulatively eclipsed 15 million views.
SoCal punks Death Lens share caustic new single "DAEMON"
Today, LA based punk rockers Death Lens released their crushing new single and video "DAEMON", which will appear on their highly anticipated upcoming album No Luck, set for release on April 15th on Secret Friends Music Group. Vinyl and merch bundles are now available for pre-order here. This latest single follows "Abrupt", which received massive airplay on SiriusXM Faction Punk and official playlists on Apple Music and Amazon. "DAEMON" has already been added to the "New Punk" official playlist on Spotify within hours of its release. The bands music will be featured on an episode of MTV's Ridiculousness as well as mtvU later this month.
STEELO BRIM RELEASES "MY LOVE" FEAT. BUDDY & ARIN RAY – 3RD OF HIS BI-WEEKLY SESSIONS
Country Newcomer Pierre Alexander Releases New Single "Still Got It"
With previous releases "Blue Eyes," "The One," and "Another Country Song," the singer-songwriter has been featured on several Spotify editorials including New Boots and Breakout Country.
Mr Little Jeans Shares "Better with You" From 'Better Days' Album (Out June 3) 
Rexx Life Raj, Wale & Fireboy DML Release "Beauty In The Madness" (EMPIRE)
The single fuses punchy base and amped-up horns as Raj searches for a partner to ground him. Billboard chart-topper Fireboy DML brings his Lagos flare, while Grammy-nominated rapper Wale kicks off the track with his signature introspective flow.
Newcomers Ali Taylor & Gary Wayne Releases Official Music Video for "Showed Me Love"
Newcomers Ali Taylor and Gary Wayne have teamed up for a joint single release titled "Showed Me Love." Today, the duo released the official music video for their newest track.
Trey Anastasio's first-ever solo acoustic album out today
Mercy is a genuine and surprising first for Trey Anastasio: his studio debut as a solo, acoustic singer-songwriter. The nine songs were all written in the emotional ricochet of recent, pandemic life, then recorded with the absolute purity of one man with a guitar and a microphone. There is nothing like it in Anastasio's lifetime of albums, even after nearly four decades as the singer, guitarist and primary composer in Phish, numerous side projects, collaborations and the long-running Trey Anastasio Band.
Trey Anastasio Set to Release First-Ever Acoustic Solo Album
Original God and Kill Shelter Exorcise Their Inner Demons in "Fight Night (Crimson XIII)"
Original God is the latest artist to go under the creative knife of alternative artist, producer and remixer Kill Shelter. "Fight Night (Crimson XIII)" is a highly-charged re-envisioning of the 2020 crossover hit "Fight Night" on Cleopatra Records.