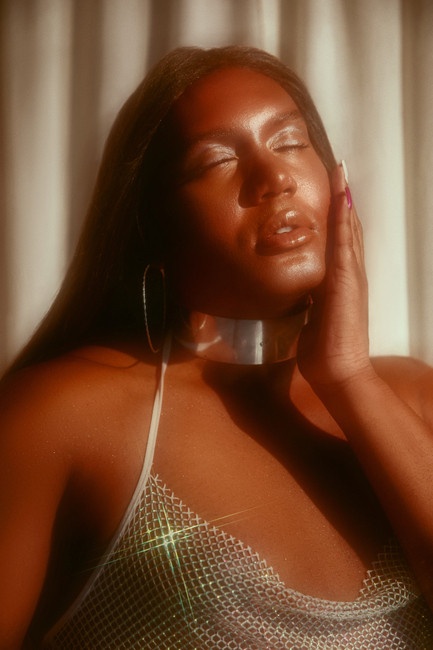 @skopemag news – friday – march 11, 2022 @ 11 am est
@skopemag HQ – http://smarturl.it/skope
WARDRUNA Release Official Music Video + Live Version Digital Single For "Skugge"
Today, Wardruna release an official music video for their song «Skugge» («Shadow»). The song is an eerie sonic journey, voicing a dialogue between man and shadow or as Einar Selvik puts it; "it is a song about shadows, echoes and the balance between seeking answers and wisdom internally and externally". The video was filmed and produced in Norway by Ragnarok Film in January 2022.
To shorten the wait for their upcoming release "First Flight of the White Raven" (out on April 22nd 2022), the live version of the song is also released on all digital platforms via Music For Nations/Sony Music/Columbia Germany/ByNorse.
Reo Cragun reveals angst filled anthem "My Life"
Today, Washington-born, L.A.-based singer, rapper and producer Reo Cragun debuts an angst-ridden anthem "My Life." Produced by Jeremy Lloyd from electronic duo Marian Hill, the song is featured on Cragun's upcoming album Diary Of A Loner releasing May 20.
New R&B/Pop EP from Non-Binary POC
KILE J (they/them) is a proud non-binary artist and performer, based in New York City. Originally from Houston Texas, Kile moved to New York to explore their creative talents, and since then has worked with some of the top influencers in the industry. The multi-dimensional artist has many skills under their belt, including comedy, acting, and most significantly music.
William Prince & Serena Ryder Release "Sing Me A Song"
William Prince and Serena Ryder meet in "Sing Me A Song," a tender duet that conveys purest feelings in powerful simplicity. Movie scene ready, the song's gentle magic flows from the back-and-forth basics of emotional reciprocity: honesty, trust and attentiveness.
This Daze release new single 'Cigarette Smile'
"Riley" follows "All Your Friends Hate Me" and last year's "Wasted Time" which helped re-introduce Ezra's fanbase to his newfound sound. Ezra has steadily been making a name for himself throughout the years and has collaborated with 3x Grammy producer Mark Batson, NLE Choppa, Jay Critch, Matisyahu, and more. He's amassed over 3M streams on all DSPs and a growing loyal following. Check out "Riley" below and stay tuned for more news to follow.
Swedish Rock Pioneers THE BOPPERS Release New Single "Callous Rain"
The story of The Boppers started out as a fairytale about some teenagers from Stockholm who were in the right place at the wrong time.
Forming the band in 1977 when punk rock exploded around the world, their take on 50's doo-wop and rock n roll couldn't be more out of style, but they refused to fit in and turned it into a success. Their debut album, 'Number One', which contained mostly covers of their 50's favorites from the likes of Roy Orbison, Dion & Belmonts, etc. sold over 450,000 copies in Sweden!! There was no doubt about it, The Boppers were the next big thing!
Italian Artist Sara Cruz Shares Dream-pop Offering 'Lost On Love'
BERRIES – Release: "Wall of Noise" | Debut Album Out This Summer + Live Dates w/ Pet Needs
Grappling with themes of insecurity and isolation, the gritty new track combines tight instrumentation with jagged riff-roaring melodies. Calculated and convulsive in equal measure, "Wall of Noise" comes as a taste of the band's debut album, which is expected for release this Summer.
LISTEN: Kah-Lo releases new ultimate night-out anthem, 'Drag Me Out'
Nigerian born, New York based singer and Grammy nominated artist Kah-Lo today releases her new single, the ultimate night-out anthem 'Dram Me Out' out now via Epic Records.
Powerful New Single from MOTHICA
Growing up in Oklahoma, MOTHICA found openly talking about mental health struggles to be taboo and looked to the internet for a sense of community. Though MOTHICA has been writing music since she was a kid, she did not begin pursuing music until she was 18 producing and releasing her songs independently online. Embarking on a journey of self-expression and exploration through music, MOTHICA has since released a handful of EPs, countless singles, and her 2020 debut record Blue Hour.
UK Dream-pop Musician Ilja Alexander Releases 'Nature' [FFO: The Beatles, Queen, Weyes Blood and Porches]
Hot Flash Heat Wave Share 'Sportswear' LP via Under the Radar | On World Tour with Repataliens, Small Crush, and Similar Kind | New LP Out Now
Today, San Francisco-based indie trio Hot Flash Heat Wave share their brand new album, Sportswear. With their new sound, they've merged the quintessential melodies of pop's past with contemporary touches to forge something truly unique. Hot Flash Heat Wave is just starting to create their own sonic world.
Ross Quinn Debuts New Single "The Otherside" on Thrive Music
His previous works have delivered millions of streams with major playlist support from Spotify and Apple Music, and acclaim from tastemakers including CLASH Magazine, The Line of Best Fit, Wonderland and C-Heads, and triple-A international DJs ARTBAT, Cristoph and Tale of Us.