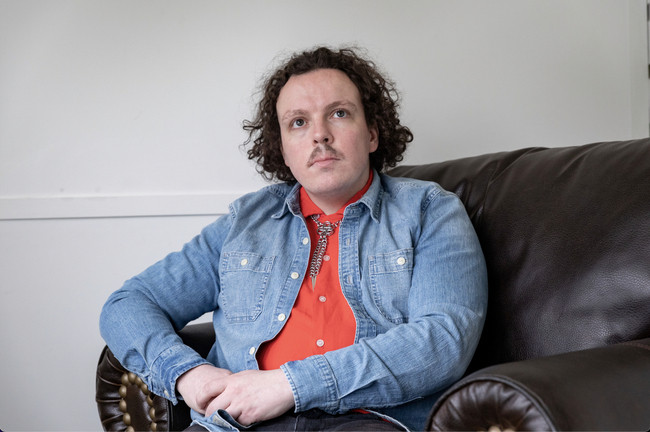 @skopemag news – monday – march 7, 2022 @ 2 pm est
@skopemag HQ – http://smarturl.it/skope
Rock Wave Duo HERMANOS Drop New Video "Sand & Water"
Rock Wave duo HERMANOS are proud to release the official video for "Sand & Water", track taken from their album "A Different Love" which is out via Epictronic / Goodfellas worldwide.
Noir Indie-Pop Artist Lia Hide to Release 'The Missing Fourth Guest' April 4, 2022
Lia Hide is the prolific lady of Greece's dark, progressive, alt-pop scene Her latest effort, The Missing Fourth Guest, to be released via Conch Town Records, is the fourth album by the Athenian avant-pop artist.
The Missing Fourth Guest borrows its title from Plato's 'Timeaus' dialogue opening line and discusses the emotional struggles of the recent Covid19 pandemic and lockdowns, human mortality, and the modern man's place in the Universe. The album contains eight tracks, and in addition, a three-fold major work in the form of a sonota.
New Album From DaBaby & YoungBoy Never Broke Again 'Better Than You' Out Now On South Coast Music Group / Interscope Records / Atlantic Records
DaBaby (South Coast Music Group/Interscope Records) and rap heavyweight YoungBoy Never Broke Again join forces for their new joint project Better Than You. The 12-track effort showcases two of the genre's biggest superstars colliding to create trunk-rattling anthems for their zealous fanbases.
Brooklyn post-punks SAVAK share new track, Jawbox show and more
SAVAK is the two-headed beast of Sohrab Habibion and Michael Jaworski, with Matt Schulz on drums. Jaworski and Habibion have been sharing singing and songwriting duties since the band's inception in 2015, both taking turns singing their songs while playing guitar and other various instruments. Though SAVAK's members have done time in bands like Obits, Edsel, Holy Fuck and more, their current outfit feels like the true culmination of their songwriting powers.
Vince Staples Releases Video for "MAGIC" ft. Mustard !!!
CHLOE MORIONDO ANNOUNCES NEW EP puppy luv ARRIVING APRIL 8TH
Expanding on the EP, Moriondo shared, "'puppy luv' is a collection of canine songs that i coincidentally wrote over the past couple years. to me it feels like a playful bite from a tiny puppy that kinda stings a little later. i dedicate it to Sammy my dog!"
ALLAN RAYMAN DROPS SECOND SINGLE OFF UPCOMING ALBUM & ANNOUNCES TOUR
Allan Rayman has just unveiled the second single off of his upcoming album, ROADHOUSE 2. "Bye Bye Blondie" narrates the closing of a chapter. The artist shares, "I say goodbye to an old version of myself – Christian album Allan."
ABISHA Takes Us On A Coastal Trip In New Video "Home To You" – OUT TODAY
Oceans of Slumber Releases New Single and Music Video "The Waters Rising"
"We're at a point of clarity in a conversation we've been having with ourselves for a very long time. "Where do we go from here? What are we?" And we've landed firmly on a conclusion. We're an amalgamation of many stories and the southern drawl of the gulf coast of the USA. A new southern gothic," states Oceans of Slumber about the track.
JAMES ARTHUR RELEASES NEW MUSIC VIDEO FOR "LOSE MY MIND"
Opeongo Shares New Single "tragedy"
New single, "tragedy," is the first track that producer Aaron Goldstein and Trumpour recorded for the forthcoming album. The song's subject matter deals with the shameful ways of Canada and its history and Trumpour's own place within both this country and its past. All at once, he felt humbled by the beauty of this country and its land, and astonished and ashamed by our repeated wrongdoings against those whose land we have stolen, those whose culture we have tried to erase, and those whose people we have abused and murdered.