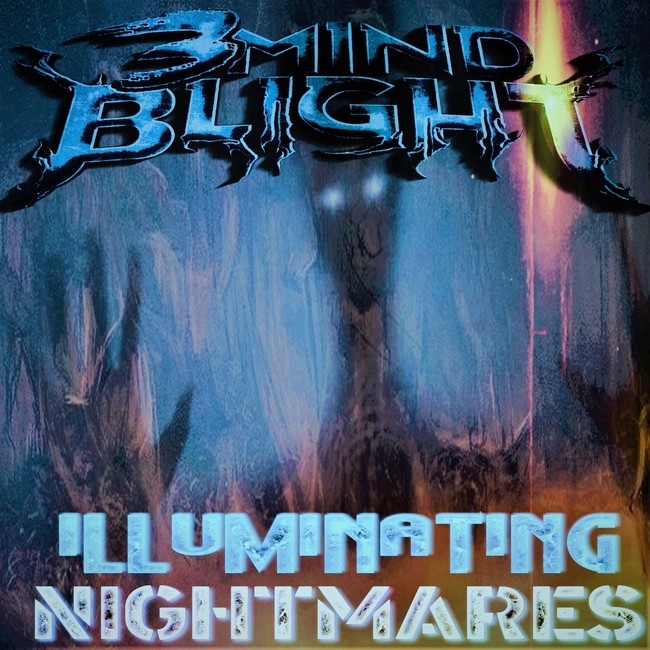 Whether it be waking the dead or a next door neighbor, "Illuminating Nightmares" is sure to rattle some bones and eardrums. This recent single by 3Mind Blight is a scary, good time and will have you on the edge of your seat all day and all night long. Nightmares might keep you up at night but 3Mind Blight's "Illuminating Nightmares" will leave you all amped up and wide awake.
3Mind Blight spent 15 years as an accomplished music producer and now is a solo artist looking to make a statement and stand out in the music world. 3Mind Blight is an international, award-winning artist, musician, producer and songwriter in Metal, Rock, Orchestral, Hip-Hop, Rap, Pop, and Acoustic Singer. 3Mind Blight is an eclectic artist and has no boundaries when it comes to creating solid compositions. Music has always been universal and 3Mind Blight pulls no punches with "Illuminating Nightmares". One will sense that 3Mind Blight is not pigeon-holed to a specific genre on the latest single with musical influences running wild on the new song.
The listener will receive heavy-hitting metal on "Illuminating Nightmares" that punches you right in the ears. 3Mind Blight is rockin' the joint on this energizing track and performs with much authority. There is a ridiculous amount of energy that flows throughout "Illuminating Nightmares" keeping the audience at bay with explosive audio. One will also experience super shredding on guitar that is appealing to say the least. With adrenaline-pumping sound in place, 3Mind Blight gives a commanding performance vocally & instrumentally on this single. There is even an electronic element on this track that gives off an industrial feel on "Illuminating Nightmares".
Get ready to bang your head and freshen your mind when consuming "Illuminating Nightmares". 3Mind Blight will scream his way into your personal playlist with one exhilarating number. "Illuminating Nightmares" will be haunting you day and night with with catchy, turbo-charged riffs & notes. 3Mind Blight is in charge and standing tall with the new release. Step up to the light and wake up to "Illuminating Nightmares"…if you dare!
https://twitter.com/3mindblight
https://3mindblight.bandcamp.com/
https://open.spotify.com/track/6ZfxnheV5dQfE3jfw3JZ4m
By Jimmy Rae (https://skopemag.com/?s=Jimmy+Rae)