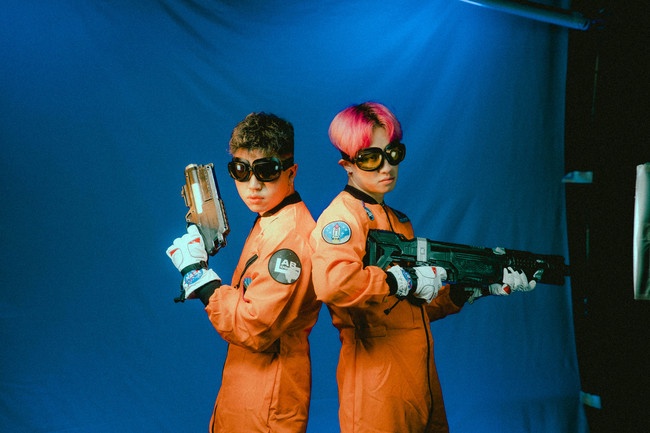 @skopemag news – tuesday – march 1, 2022 @ 11 pm est
@skopemag HQ – http://smarturl.it/skope
Boston's Ishan Is Not Playing Games With New Video "DND"
Boston's Ishan enhances his latest release DND with new visuals directed by Couvy and Ruscillo. The video is direct, masterfully so, whether it is scenes of Ishan rapping the hard hitting lyrics with a group of nodding heads behind him, or Ishan on the roof of a moving car as he raps to the world. "Takin sh*t to the top better stick with me, We gon drop give a fk if they feelin me, That new watch they you got? Sh*t don't interest me, Grindin, tell coach put Ishan in a bigger league, I've just been makin my way through the industry…" raps Ishan. Check it out now on YouTube and your preferred digital streaming provider.
WALE UNVEILS MUSIC VIDEO FOR NEW SINGLE "TIFFANY NIKES"
Flint's RMC Mike Releases New Video "All Or Not" Today
NEPTHISIS Releases Video For "Down Below"
NEPTHISIS, the gothic music project of Sheila Eden, has revealed a video for "Down Below". The song is taken from her the critically acclaimed album Spiral Hollow which was released last month.
Cry To The Blind Take These "Broken Wings"
Cry To The Blind releases cover of Mister Mister's hit song "Broken Wings". Cry To The Blind is a rock/metal act hailing from Upstate New York. Since 2009, Cry To The Blind has released four albums of original music along with two standout singles- "Unbroken" and the critically acclaimed cover of Miley Cyrus' "Wrecking Ball", earning the band a spot on SiriusXM Octane. Adding to their catalog is the group's latest cover of the 80's classic, hit song "Broken Wings" by Mister Mister. With "Broken Wings", Cry To The Blind expands upon their ability to blend metal with a pop sensibility that is sur eto turn heads and lift spirits.
Mike Habhab – New Single "I Ain't Giving Up"
Mike Habhab, the singer-songwriter from Troy, Michigan, has a new, compelling song with a strong message, "I Ain't Giving Up" out now.
Habhab says, "My new song, "I Ain't Giving Up" is about the past and how I was always negative and trying to be positive. It's also about not giving up on my marriage to my wife Dana. We were going through a rough time and I wrote this song to tell her how I feel and that everything would work out."
Chino Cappin & Jacquees Trade Smooth Vocals in "Disrespectful" Video
Intergalactic K-Pop Meets R&B // Star Wars Single + New Album
21-year-old singer-songwriter, xiv (short for excuses in vanity) is a Toronto based, Asian-Canadian artist who is not afraid of experimentation. Caught between two worlds of the East and West, he aims to fuse elements of both musical styles to bring a unique and distinct sound to fans all across the world. From catchy Pop melodies that are prevalent in today's K-Pop records to silky smooth sonics of Western R&B, xiv is determined to bridge this gap, all while inspiring the next generation of Asian artists.
BEN REILLY SHARES NEW VIDEO "TOWNHOUSE"
Brooklyn bred, Atlanta based artist Ben Reilly has shared a new video for "Townhouse" from his 2021 project Freelance. The music video, directed by Jacob Rink, begins with vintage artistic imagery and delves into contemporary visuals with Reilly hanging out on the block and out of a Model-T car. This juxtaposition shows his creative mind and personality in less than 3 minutes and hints at the type of career trajectory he will have – mixed with humorous and thought-provoking bars over nonchalant delivery that still pack a punch.