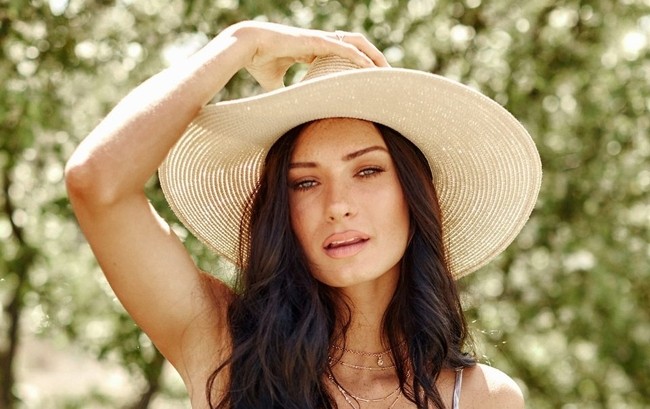 @skopemag news – tuesday – march 1, 2022 @ 10 am est
@skopemag HQ – http://smarturl.it/skope
New Video – LR BLITZKRIEG ft. NEMS – CREW LOVE
Brooklyn Native LR Blitzkrieg is a staple of the NYC underground Hip Hop culture and has been an integral part of many of your favorite artists careers. A promoter at the biggest Hip hop clubs in NYC for years, is the Co-CEO of MCMI, a multi media hip hop brand, a 3rd of the group Hydra and the founder of the super crew "The Plague" who's members count Substantial Tonedeff , PackFM , Mr.Mecc, DJ DP One, The Bad Seed , Pumpkinhead (rip) and has included heavyweights MC Jin and Canibus in the past.
Music Submission: Abigail Arader
Abigail Arader is a NYC based self-produced artist and actress. With multiple film and theatre credits, Abigail is a creative hyphenate. Her songs are produced in her bedroom with a humble microphone and keyboard. Her music is ethereal, emotional, and ambient. As someone with a Korean and American background, Abigail biracial identity influences the stories she creates with her music.
Katie Belle Akin – American Idol
She is an American Pop Artist, musician and international model who appeared on American Idol Season 17. Her breathy voice and playful, stage presence caught the attention of mega stars like Katy Perry and Luke Bryan.
Solo alt-rock act WRYT shares anthemic single 'Risk & Fear'
Working with producer Gabriel Solomon Wison, the pair have created a driving, triumphant track that they hope will elevate spirits and bring a sense of unity at live shows. His work stands with the oppressed and directionless in which he hopes through his intentionally crafted lyrics be the voice for the voiceless. WRYT credits bands such as Thrice, Foo Fighters and Alexisonfire as heavy influences on his music. 'Risk & Fear' is the first of a run of singles to expect from WRYT this year.
LIFE unveil new single and video for "Big Moon Lake"
Today, LIFE have announced details of their highly anticipated third album – "North East Coastal Town" – and unveil the next single to be taken from it, "Big Moon Lake"; a hook-heavy, observational banger full of LIFE's trademark swagger.
LIFE are a band anchored by the city of Hull – it's geography, history and community has always inspired their creativity and with this new record they pay homage to their beloved city and it's folk.
EZRA COLLECTIVE – Release "May The Funk Be With You" Single || London Show this March
This slice of free-flowing jazz follows Ezra Collective's grime infused single," More Than A Hustler"; a collaboration with Novelist released in December 2021 and the band's first new music in over a year.
"One of the blessings in the storm of lockdown was the opportunity to have jam sessions in the studio", reflects bandleader, Femi Koleoso. "No theme, no preparation, no plan – just let the funk happen organically. The magic of improvisation and spontaneity will always be part of Ezra Collective and "May The Funk Be With You," perfectly encapsulates that."
DAHLIA SLEEPS release "White Flag" – final taster of debut album Overflow, out 8th April
A song about singer Lucy's father's battle with depression, the instrumentation personifies two voices – father and daughter – beginning with drawn out, pained ambient piano chords before launching into crunched, heavily processed drums, battling to support. The track features ambient electronic guitar, synthesisers and a lot of murky electronic effects and is the first Dahlia Sleeps song to feature spoken word; a clip of a voice memo sent from daughter to father during his illness.
Synth/strings duo Jeremiah Chiu & Marta Sofia Honer share vividly atmospheric third & final single/VIDEO 'Snåcko'
Electronica Musician Holo Shares EP Title Track 'In Limbo' [FFO: Floating Points, Bicep, French 79 and Rone]
THE WEATHER STATION – New Album: 'How Is It That I Should Look At The Stars' | Out 11th March 2022, Via Fat Possum
One year ago, THE WEATHER STATION released Ignorance, one of 2021's most praised and far-reaching albums. And now, in 2022 Tamara Lindeman is pleased to reveal the swift arrival of its follow-up, How Is It That I Should Look At The Stars, which will be available on CD, vinyl and digitally on 11th March via Fat Possum.
TIME, THE VALUATOR Announce New Singer
"When we were looking for a new singer, we found Daniel through YouTube covers and auditions for Eskimo Callboy, in which he made it to the shortlist", tells the band. "After that, he joined and immediately started working on the new album with us, providing an impressive vocal feat that captures the energy of our style, aside from bringing fresh conceptual ideas to the table. We are looking forward to sharing what we've been cooking up during the last 3 years."
New Video // Yiigaa – "Edge"
Edge follows Good Enough and Up (feat. KiLLOWEN), both of which quickly became fan favourites as shown at her sold out Christmas party. The event raised over £500 for Care4Calais and saw performances from an array of Yiigaa's friends including Lucy Tun, Eliza Leganda, KiLLOWEN, and more.