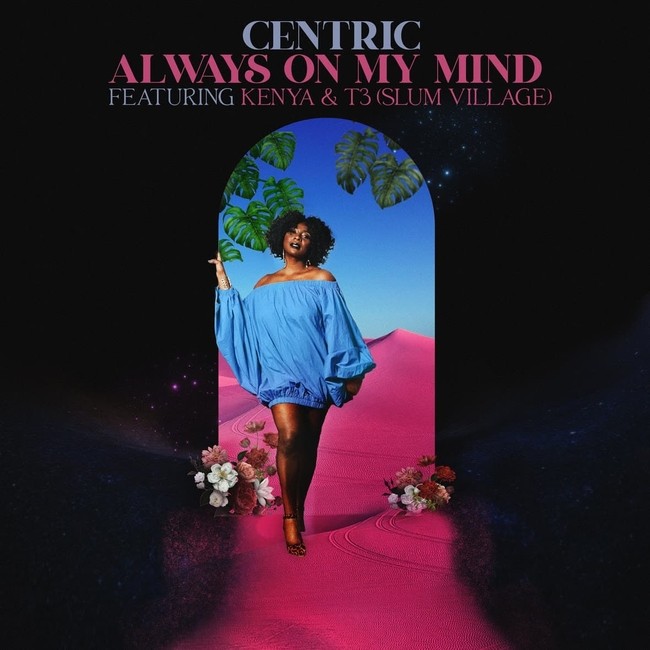 @skopemag news – sunday – february 27, 2022 @ 4 pm est
@skopemag HQ – http://smarturl.it/skope
Centric, Kenya, T3 of Slum Village – Always On My Mind [Audio]
Oakland producer Centric releases another offering from his "Love Received" album, dedicated to the pervasive and ruminating thoughts of a significant other "Always On My Mind" features Chicago soul vocalist Kenya and T3 from one of Detroit's most important groups, Slum Village. "Love Received" available soon.
Drey Viloria – Fear Plagued (Music Video)
"Fear Plagued" is a song about the fears and doubts you come across as you are on the journey to success. When you do mess up, you start growing the fears of a "down fall", which can make you feel paralyzed and stagnant on your journey.
Check Out HARMLESS HABIT New Single, "Lights Out"!
Columbus, OH based, Heavy Rock band HARMLESS HABIT has released their new single, "Lights Out". Recorded at Mixwave with Grammy-nominated producer Taylor Larson, "Lights Out" is the band's 5th single released since their 2018 sophomore EP, Fronterror.
[OUT NOW] BandGang Lonnie Bands lives a wild lifestyle in his "Helluva Life" video
Today, BandGang Lonnie Bands drops the new visual for "Helluva Life," a single from Hard 2 Kill: Reloaded, the deluxe edition of his acclaimed album Hard 2 Kill. Lonnie puts his distinct lyricism and tone to work as he spits bars noting the life he's had to endure to get where he is today. Bragadocious bars like "First day I shot my first bullet, same day I stopped running from them" and "They tried to get me but I got killers gettin' them," finishing out with, "I talk that shit cuz I'm still living." Lonnie's living a full life, his past looks like a nightmare while his future is shaping up to be beyond his wildest dreams.
[Single] M-Dot ft. Revalation (of EMS) – Stop Watch prod. by The Quarter Inch Kings (cuts by Lp2)
Boston rhyme wizard M-Dot, continues his tireless grind with another single off his New Album "Dining In Dystopia" out now on Bandcamp! On "Stop Watch" M-Dot & EMS cohort Revalation, trade poignant verses about one of our most undervalued commodities, TIME! The two emcees show out over a stirring backdrop from Toronto production team The Quarter Inch Kings with rugged cuts from Lp2 (Denmark) to finish things off.