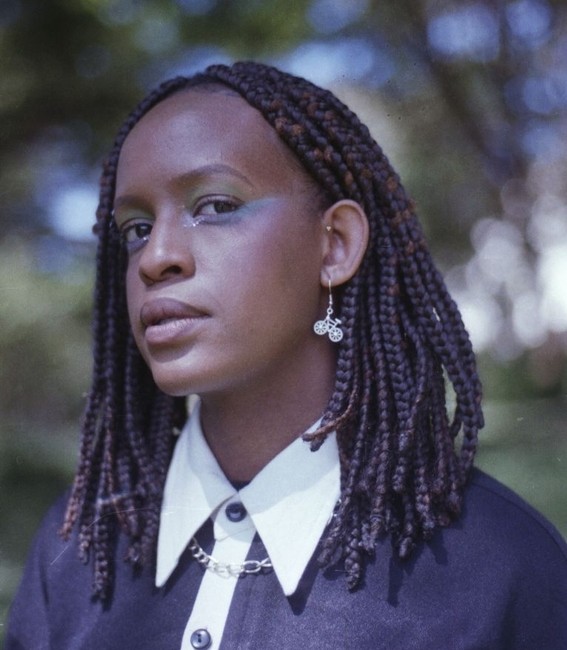 @skopemag news – friday – february 25, 2022 @ 11 am est
@skopemag HQ – http://smarturl.it/skope
New video – rising producer/vocalist Varnrable on Escho (Iceage, Smerz)
Camilla has already played shows in Europe with Serpentwithfeet and scored runway shows for the Mulberry x Richard Malone collection at London Fashion Week and Stine Goya at Copenhagen Fashion Week. Plus she's a master multi-hyphenate with a background as a dancer/choreographer and has directed music videos for a lot of musicians in Copenhagen.
OUT TODAY: Mia Berg – The Other Side (FFO Phoebe Bridgers, Adrianne Lenker, Julien Baker)
Released Today: Letter To My Younger Self (2006) by NORDIR
At the moment, the most important thing is to spread positive thoughts, hope and human compassion and not to fall into grief, panic and fear.
Only when you are standing firmly on your own feet are you in a position to be there for others. That's what our new song "Letter To My Younger Self (2006)" is about: We will find a way.
Listen: Innovative collab from Dutch producer EAUXMAR x London artist TAHIR 'Vexed Into Bliss'
Tyga partners with Doja Cat for new single & music video 'Freaky Deaky'
VOLCANOVA Release New EP 'Cosmic Bullshit'
Icelandic desert rockers Volcanova have released their new EP 'Cosmic Bullshit'. Following their acclaimed debut album 'Radical Waves' from 2020, the power-trio returns with 6 brand new cuts of cosmic grooves and volcanic jams.
'Cosmic Bullshit' revisits the vibes of Volcanova's debut album while showing a new dimension of the band's sound. A fine collection of fuzz straight from the glacier-covered snow desert of Iceland. Heavy, melodic riffs, thundering bass lines, and tight, punchy drums lay the foundation for huge, thick soundscapes. The band's three vocalists all contribute to massive sounding harmonies and interesting vocal arrangements, rarely found in the stoner rock- genre. All performed with a palpable live-rock energy.
The new EP was recorded and mixed in Reykjavik at Studio Helviti by Helgi Durhuus, and mastered by Esben Willems at Studio Berserk in Gothenburg. The artwork was done by Skadvaldur.
Kenyan sound artist Nyokabi Kariũki releases new EP peace places: kenyan memories via SA Recordings
MUSIC NEWS: London-based American alternative pop artist 'priestess' releases single "like me and you" TODAY 25th February 2022 – with EP "shopping for smiles" to follow in May….
London-based alternative pop artist 'priestess' (emphatically with a lower case, styled like most of her songs,) a.k.a. 22 year old Sasha (short for Alexandra) Nadein, grew up in a suburb outside of Philadelphia: the first person in her family to be born in the United States, raised by Russian immigrant parents. Inspired by her rich mixed heritage and equally rich musical influences, this multifaceted artist is writing music that is attracting all the right kind of attention. She releases the first single off the forthcoming EP "shopping for smiles" (May'22). "like me and you" drops 25th February 2022 across all the usual download and streaming platforms.
BAY AREA NATIVE REXX LIFE RAJ FINDS "BALANCE" ON NEW SINGLE & MUSIC VIDEO
THE NINTH WAVE announce upcoming hiatus + share new single "Hard Not To Hold You" final taster of second album 'Heavy Like A Headache' out 18th March
Glasgow's The Ninth Wave today release new track "Hard Not To Hold You", the final taster of the band's second album Heavy Like A Headache, out 18th March 2022 via Distiller Records. The band have also announced that following the release of Heavy Like A Headache and their 3 upcoming headline dates in Manchester, London and Glasgow the four-piece will be going on hiatus to pursue their own personal projects.