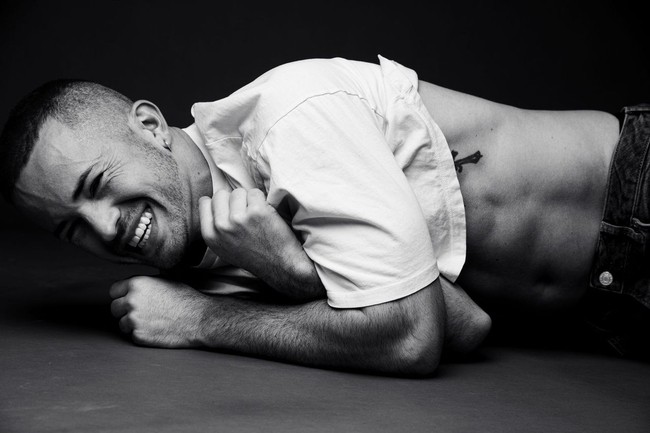 While the temperatures are still freezing in parts of the US, Las Vegas-based dancer and pop artist Harrison Barnes keeps things hot with his fiery new music video, "TLC," which premieres today. Barnes releases the upbeat dance song to give a taste of his sophomore EP, Paradise, set to release this spring.
Barnes originally wrote the song intended for a country singer, with the hook "Tender, Love and Kerosene." Eventually, he reworked it to a dance song for himself and teamed up with Las Vegas-based producer Mikey Dropz who produced the single along with the other four tracks on his new EP.
Dancing since childhood, Barnes was obsessed with Britney Spears and other popular dance pop artists in the early 90s. Growing up in a small town outside of Charleston, SC, Harrison grew up learning how to clog (similar to tap dance) in his mother's dance studio. Then he would retreat to his bedroom and teach himself all of the choreography from Britney Spears videos.
Spears also inspired Barnes to write his own songs. Years later, Barnes started to record his songs and released his debut single, "Play Me," in April 2020 and his debut EP of seven songs, If I'm Honest, in July 2020.
In his latest music video, "TLC," Barnes experienced another first. He says, "This is the first music video of mine showing my choreography! I've been gearing up for this video for a couple of months and as I listened to the song, I started piecing the choreography together myself. I think it turned out cool and I can't wait to see everyone dancing along to TLC!"
Years earlier, Barnes and his dancing had received national attention. He and his dance troupe, All That, danced all the way to the semi-finals on America's Got Talent.
Check out Harrison's latest dance moves in his new video, "TLC," by Harrison Barnes, below. Stay tuned for the artist's new Paradise EP coming out this April.
For more info: https://www.harrisonbarnesmusic.com/