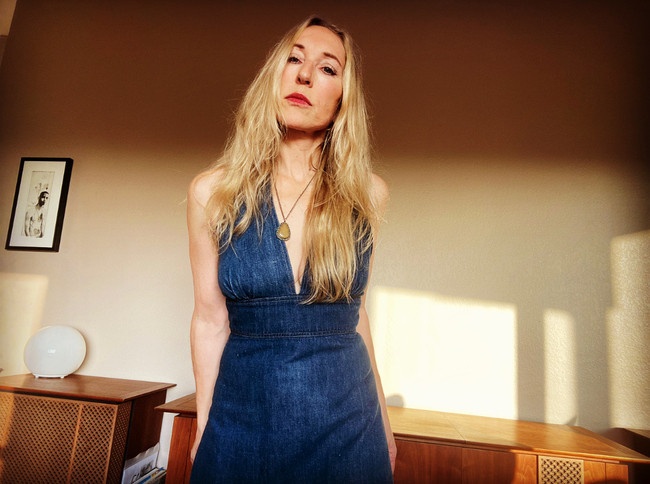 @skopemag news – thursday – february 24, 2022 @ 5 pm est
@skopemag HQ – http://smarturl.it/skope
Indie Pop artist Tamar Berk shares "your permission"
Today, indie pop singer, songwriter, and multi-instrumentalist Tamar Berk has released the lead single from her upcoming sophomore album Start At The End, titled "your permission". This new single is the first new music from Tamar since her full length album from 2021, The Restless Dreams Of Youth, which was just nominated for album of the year and best pop album at the San Diego Music Awards.
FUTURE CAVEMEN – Returns With Deadly New Single: "Poison Flower" | Taken From A New Ep: 'II'
Taking another enigmatic stride towards the obscure, Bath-based soloist Joe Tennant offers another preview of his new EP 'II' with cosmic second cut "Poison Flower".
Roland & Albert release Uganda-inspired EP on The Orb's Orbscure Recordings on March 17th
On March 17, 2022, Roland and Albert release their eagerly anticipated EP Roland & Albert Meet The Orb Upcountry in Uganda on Orbscure/Cooking Vinyl, the new label from The Orb's Alex Paterson. The four-track release was recorded in Kampala, mixed in London and produced by the electronic overlords The Orb. Mixing traditional blues and Ugandan rhythms, Roland & Albert use this blend to connect the European music mind to the soul of African music. Ahead of their EP, they are unleashing the new track "Radio Active Camel Hair" which is available February 24, 2022.
CROWBAR: BrooklynVegan Premieres "Bleeding From Every Hole" Video
The moment you hear it, you know it's CROWBAR. Praised by media giants like Rolling Stone, Pitchfork, Decibel, and Revolver … Twice immortalized by MTV's Beavis And Butt-Head… The group is worshiped by the heartbroken and downtrodden – those who exorcise their demons in smoke-covered riffs of mournful devastation. A genuine band's band, with a wide-ranging influence across multiple genres, CROWBAR "helped draw up the sludge metal blueprints" (Kerrang!).
California-based Nigerian crooner unveils self-directed 'For The Money' music video
MALIA releases stunning 'Only One' video
MALIA SHARES MUSIC VIDEO FOR SINGLE "ONLY ONE"
Los Angeles-based artist MALIA shares the music video for her track "Only One", the first single from her upcoming EP, What's After 'I Love You?', due out March 4th via Black Sea Music. "Only One", an enchanting alt-R&B track, sees MALIA grappling with the aftermath of unrequited love, the moments when you step back and question the relationship.
JULIANA MADRID RELEASES DEBUT SINGLE "MADONNA" ON NEON GOLD RECORDS
Juliana Madrid says: ""Madonna" has an undertone of rejecting religion, but it's also about a girl that's in a terrible relationship. A significant other that keeps messing up, and despite her being over it, that person still is doing everything they can to win her back. She knows they are holding her back and she's kicking herself in the head for it, but she chooses to stay, slowly giving parts of herself away… piece by piece."
Baby Keem Releases Video for "16"
"Pink Lightning" music video by DANiiVORY
With influences that range from Janet Jackson to The Beatles, DaniiVory has crafted a sound that is all her own. With colossal accolades such as touring with Beyonce (performances at the 2013 Super Bowl Halftime Show and on the Mrs. Carter Show World Tour), Cee-Lo Green (performances on The BBC, The Late Show with David Letterman, and Saturday Night Live), Rhye (performance on NPR's Tiny Desk Concert series), Imagine Dragons, Bridgit Mendler, and K-Pop group 2NEI, Dani is not only a talented performer and artist but has an impressive resume to back it all up.
RISING MEMPHIS RAP STAR FRESCO TREY SIGNS TO WARNER RECORDS, DROPS "NEED YOU" VIDEO
**NEWS ALERT** LOS DELLS FESTIVAL ANNOUNCES 2022 CALIFORNIA LINE UP
Following a two-year hiatus due to the COVID-19 pandemic, the iconic Los Dells Festival will finally make its highly anticipated return on April 2, 2022, and today announces the artists who will form the incredible lineup for its fourth edition, which will take place this year for the first time in California at San Bernardino's N.O.S. Events Center.
For Skope: Platinum artist R3HAB & TikTok star Saucy Santana team up on a modern party anthem (out now)
R3HAB's new single, for which he teamed up with LGBTQ+ artist Saucy Santana, known for his breakthrough 2019's release "Material Girl." R3HAB and Saucy revived Frank Nasty's timeless hit from the 90s, "Da' Dip," and just released it today as a modern party anthem, "Put Your Hands On My _."
Molly Burman Releases New Single "Pretty Girl" || Out on Prolifica / PIAS
Following the release of her debut EP last summer, 20-year-old singer-songwriter Molly Burman returns with the stripped-back single "Pretty Girl". A conversation with herself about living up to expectations and fitting into a mould of what society deems 'pretty', the track reveals an honest account of torturous modern ideals.
Michael Shaw Announces Debut Album "He Rode On" – Out June 3rd
Surrounded by the majestic beauty and rugged wilderness of the Northern Rockies, songwriter Michael Shaw worked as a horseman and wilderness ranger in Western Montana for more than a decade, patrolling the wildest reaches of Glacier National Park with his two horses, Pancho and Snuffy. Without knowing it at the time, that unpredictable natural landscape, and the isolation that goes along with it, shaped his upcoming debut album, He Rode On, bringing an unbridled authenticity to his music and truth in every lyrical reference—from living off the land to cheating death.
The Regrettes Share Music Video For "You're So F*cking Pretty"
Today, The Regrettes share their music video for their song "You're So Fucking Pretty." The video, directed by Serena Reynolds, finds lead singer Lydia Night at home, reflecting on a relationship that could have been. Reynolds said about the making of the video: "Lydia is the best and we just clicked.I love how we were able to collect so much beauty, frustration and sadness in the video to formulate this idea of a person we never visually see. I think the magic is that this "lover" really feels all encompassingly joyful in the end."
STEVE AUGERI RELEASES NEW SINGLE "IF YOU WANT"
Steve's recognizable and powerful vocals soar over the song, building into a memorably epic chorus where he sings "If you want to be loved, open your heart up to me." The song is an homage to the classic rock of the 70s and 80s with a modern take.