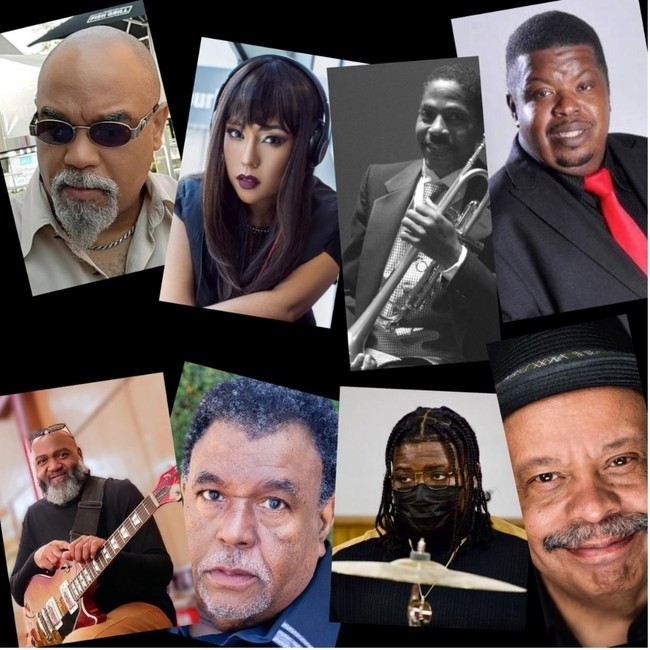 While the world is being bombarded with news of issues from a pandemic to violence, poverty, racial injustice, societal unrest, autocracy, and war… one artist has elected to instead spread good vibes, optimism and the Good News.
Harold T. Johnson, Sr. is a multi-faceted artist, singer, writer, arranger, and producer. Harold's passion for music started at the young age of five. With a foundation in the church both singing in the choir and playing piano, Harold's craft grew and included learning the guitar, bass, and several other acoustic instruments. With multiple skills and a bachelor's degree in Music Education, Harold began a lifelong journey into the music industry. After five fruitful decades, this incredible artist has become more than a legend, but a role model who continues to create, as well as inspire others. Harold enriched the industry with his creativity, dedication, vital contributions, and many notable accomplishments from the 60's to the present.
With incredibly honed skills and an intricate knowledge of music, Harold has composed and released multiple movie tracks like 'Hang over Blues', 'Let's Get Closer', and "Nobody Does It Better' among many others. Harold's other contributions include timeless albums such as 'Everybody Loves a Winner" and "Wide open" among others.
Known for spreading positive vibes, joy, and motivation through music, Harold continues to deliver in this newly released single; created for the purpose of soothing the weary soul.
The coming together of this Ensemble was no accident. It was predestined! Jaye Valentine Singer / Actress and / Composer, a native of Houston TX, along with Nolan Shaheed, Trumpeter & Orchestrator, endorses Harold Sr's. message to look to "The Higher Source" to calm this global pandemic storm of violence, sickness, and political uncertainty.
This ensemble also includes a long-time associate Producer/ Writer (Bassist & Videographer) Welton Gite, along with Harold Sr.'s son Harold T. Johnson II, Singer/Author/Composer in his own right. Kenneth Williams, a very Soulful Organist & Singer, with Terryana Warren on drums, and the one and only 'Groove-Maker' Guitarist Craig T. Cooper, "The Coop" who sets the groove every time.
This track, performed by the "Most Gifted Ensemble" ever assembled, is deftly produced with organic musical arrangement, and enriched with intoxicating bass, guitar, and drums. The jazz-soaked arrangement is well-complemented by the amazing vocal skills of these artists. With multiple immersive moments of sheer creativity and some silky-smooth transitions, the track is invigorating yet intriguing with its indulgent lyricism.
The visuals contain old school artists rejuvenating the golden era music through a performance where they are pouring their hearts out. A separately located, but united musical front, spreading joy to the listeners, amidst the chaos of our world outside.
This song beseeches the listener to overcome life's struggles through embracing God and his blessings. "Jesus Lifted Me Higher" blends the shared emotion, power, and artful groove of jazz, with the harmony, significance, and "good-news" of gospel. The track delivers a truly soulful experience and commands every ear to embrace faith over adversity…And it will lift you higher.