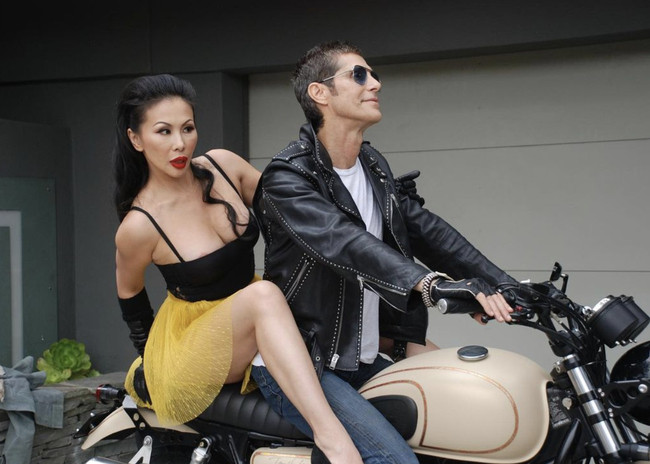 @skopemag news – friday – february 18, 2022 @ 12 pm est
@skopemag HQ – http://smarturl.it/skope
Hardcore Superstar release the new "Fighter"
However, if you know HARDCORE SUPERSTAR then you know that they're not going to conform to any stereotypical expectations of what a ballad or slower song should sound like. In an age ruled by influencers and haters projecting false interpretations of reality, "Fighter" is a song of positivity and self-recognition; encouraging the listener to define their own destiny rather than listening to those who want to hold you back, throwing shade on your dreams.
OUT NOW: Electronic Producer dj poolboi Releases Grime Single 'easy' Featuring Flowdan [FFO: Skepta, Dizzee Rascal and Stormzy]
Rising electronic producer dj poolboi has shared his latest single, 'easy' featuring the notorious British MC Flowdan on the 18th of February. The single appears on his impressively diverse upcoming LP, stay just a little while longer which will be released on the 18th March via Unbelievably Spectacular and features a wide variety of genres including dream-pop, afro-house, hip-hop. Hailing from East London, grime legend Flowdan is one of the original founding members of the well-known grime collective Roll Deep (with Wiley, Skepta and Dizzee Rascal amongst others). Independently, Flowdan founded the SpentShell label and has been supported by the likes of Resident Advisor, Complex, Pitchfork, NME, Stereogum, The Fader, EDM.com, Mixmag, Clash Magazine, Dancing Astronaut, DJ Mag, Magnetic Magazine, This Song Is Sick, Fact Mag as well as airplay from BBC Radio 1 & 1xtra's Jeremiah Asiamah, Logan Sama's mix for BBC Radio 1's Residency and Rinse FM's Sir Spyro. The MC has also been featured on UKF Dubstep, Grime Daily and Boiler Room Youtube channels.
OUT TODAY: Interplanetary cumbia from Lithuania's Planeta Polar + Amaru Tribe take on a Colombian classic
Fair to say there are few bands out there like Planeta Polar. A Lithuanian trio, they learnt their craft in South America, studying accordion with the masters of cumbia in Colombia, playing huayno on a unicycle in Peru (it's a long story!), even getting bundled into a police car by a Peruvian sergeant (that's another story). For a while they were the premier cumbia band in Lithuania, but they refused to be limited by genre, and so sent themselves off into orbit, and so was born Planeta Polar.
Vaccine by Jordan Devine
Irish Pop-Rock singer Jordan Devine's raw and rugged sound has made him one of the most succesful Indie singer-songwriter acts in the country. Xing Records is proud to be the label he signed with for his forthcoming releases and Vaccine is an emotionally charged ballad to kick off 2022 in style!
CLYDE GUEVARA DROPS GANGSTA GRILLZ TAPE
Los Angeles, by way of Red Hook Brooklyn rapper/artist Clyde Guevara, has released a DJ Drama / Gangsta Grillz tape 486 Columbia St., via HARDCOVER / Republic. His first project since his acclaimed debut FreeJAH that received praise from NPR, Pigeons & Planes, Vice, Billboard, and more – 486 Columbia St references the NYC lyricists Red Hook Housing Projects address. It's a place that shaped him and where his brother was tragically gunned down one month after being released from prison on a 5-year sentence; the premise and inspiration behind FreeJAH. Now living in LA at the behest of GRAMMY Award-winning songwriter Harold Lilly (Beyonce, Janet Jackson, Alicia Keys, etc.) Guevara spent the past three years writing the songs that would spark his true voice resulting in a newly signed deal with Republic.
AXEL RUDI PELL Releases New Single "Survive"
German guitar wizard AXEL RUDI PELL has released a new single, "Survive". The song is taken from the upcoming studio album 'Lost XXIII'.
Speaking about the new track, Axel Rudi Pell shares: "SURVIVE is about many crazy things happening recently in the world. We have a pandemic still going on and very critical situations in different countries. Who is our enemy and will we survive? A melodic hard rocking track in our typical ARP style!"
GREYBORN: watch new video "Leeches"!
French melodic stoner rockers GREYBORN team up with The Sleeping Shaman to premiere their third video "Leeches", taken from their upcoming debut EP on F2M Planet. Embrace the weird and frantic vibe of "Leeches" now!
New Japanese musician moeki combines R&B and lo-fi beats on fictional movie soundtrack single 'A Rainy Night in NY'
Hailing from Hokkaido, Japan, singer-songwriter moeki has released her fourth single, 'A Rainy Night in NY', on February 18. Although moeki has released tracks for four consecutive months since her debut in November 2021, this is her first to be sung in English. The song is the soundtrack to a fictional movie, and its combination of R&B and lo-fi beats shows a new side to this diverse young musician.
The music video is drawn and animated with a delicate touch by Japanese motion and graphic designer Tomoki, implementing line-drawn stick figures with a sparse use of color, leaving the impression of a movie scene.
(AUDIO LINK) Singer-Songwriter JAY WATTS Releases New Single, "NUMB" Lifted From His Forthcoming EP, "ANTIDOTE"
"NUMB" was written by Jacques Watkins and produced by IKXNNX and Reefa. The smash single is available on all streaming and download platforms now, via the SRG ILS Group/Music Matters Entertainment label imprint.
"NUMB" is one of those songs that the moment I heard the beat, I knew I had to record this. I really wanted to have a conversation with myself on this song," mentions Jay Watts. "This is like having your own therapy session," he adds with a chuckle. "NUMB" is the lead song from JAY WATTS' upcoming EP, "ANTIDOTE", scheduled for release on March 25th.
Etty Lau Farrell Releases 'He's A Rebel' In Her Solo Debut
Today, Etty Lau Farrell, vocalist for the band Satellite Party and lead singer-dancer for Kind Heaven Orchestra has made her first debut as a solo artist with the single "He's A Rebel"– available today on all digital streaming platforms. Produced by her legendary husband, Perry Farrell, the godfather of alternative rock as co-founder of Jane's Addiction and Porno for Pyros, this song pays tribute as a cover by iconic 60's trio, The Crystals.
Vintage Culture debuts on Cercle Music with new single 'Amanha'
Vintage Culture has unveiled his cinematic new single 'Amanha', out today on Cercle Music.
Channeling an irresistibly refined big room sound, 'Amanha' pairs urgent synth stabs with hypnotic melody loops – expertly building the atmosphere in a way that only Vintage Culture knows how.
Neo-Classical Composer Olovson Unveils Surreal Animated Video [FFO: Max Richter, Olafur ArnaldS, Nils Frahm and Johann Johannsson]
Award-winning artist and animator Anna Budanova has created a surreal video for Olovson's track, 'Epilogue'. The song appears on Olovson's upcoming album, Storytelling which will be released on the 4th of March via his own imprint 1136 Diamond and also available on vinyl. Anna Budanova has won numerous awards for her work including Special Jury Award International Animation Film Festival Annecy, Cinanima – Grand Prize, Hiroshima prize, Grand Prix Anima Brussel, International Animation Film Festival Fantoche – Best Visual Award, New Chitose Airport International Animation Festival – Grand Prize, with support coming from the likes of Variety and Far Out Magazine. The artist was born in Ekaterinburg, Russia and is currently based in Paris, France.
Irish-Portuguese Folktronica Artist Sam Segurado Announces New Album & Shares New Single 'Overspace'
'Overspace' sees Sam blend elements of indie, alt-folk and electronic music all in a neat alt-pop package. Instrumentally comparable to the likes of Sufjan Stevens and Bon Iver, the blend of guitars, muted beats, dappled electronics and deep sub bass creates a dreamy backdrop for Sam's delicate, melancholic vocal delivery. Described by Segurado as a track about "Not giving up on love, even though you were almost ready to", Overspace is as moving as it is catchy and musically mature.
KULT KRIMES Shares "Stove Top Stuffing" From New Album GOOD GRIEF
With its unique and experimental sound, "Stove Top Stuffing" stands out on first listen and will no doubt captivate audiences. Brimming with mesmerising electronic beats and an expressive vocal performance, the self-produced track shines the spotlight on an artist with a huge future. Speaking more on the release, KULT KRIMES says, "I wrote this song at the height of what seemed like societal madness in America. The collective psyche came off more divided and easily manipulated than it did united or whole to me.