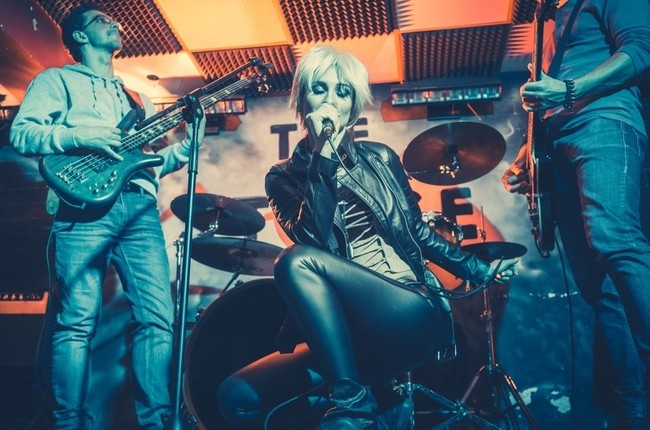 Music lovers come to a music venue not only to listen to great music but to enjoy an entertainment experience they will never forget. You should give them the experience by decorating your music venue with unique effects that add the wow factor to the experience of your audience.
Lighting
Use lighting to enhance the experience of the audience. Lighting can be adapted to the type of musical event. You could diffuse lighting for a subtle impact and vibrant colors for a brilliant effect during the show. LED lighting fixtures use less energy and are flicker-free. You can place spotlights or accent lights according to the type of music event after a discussion with the performers. Use different lights including reflective lights to create a brilliant effect during the performance.
Art
If the music venue is hosting a classical music performance, projecting artwork on the stage will give a unique and vibrant experience for audiences. You could buy prints from an impressionist artwork seller and project artwork on the screen. Impressionist artwork shows realistic scenes in vibrant colors that give a visual sensation to the audience while they sit enthralled by the music performance.
Visual Effects
LED lighting and lasers are ideal for creating visual effects for a musical show. Video mapping is an innovative method of creating stunning visual effects that will give the audience an exhilarating experience in addition to listening to their favorite music. You can find a professional video mapping artist who will help you get the right vibe from the point of view of the audience. They will then create unique visual effects after making a clear contour map of the venue.
Acoustics
Acoustics should highlight the musical performance. The audience should be comfortable with the sound delivered to make the performance enjoyable and unforgettable. You could add reflective screens in a venue where the sound may not be directed to the audience easily. Reflective screens will direct the sound to the audience when placed strategically in a venue. Reflective screens should be placed near the audience. Reflective screens can be placed or removed to get the best acoustic effect during the musical performance.
Stage Display
LED wall displays can create stunning effects during a musical performance. These displays not only allow audiences to stay enthralled by the music but enjoy an entertaining sound and light experience. The LED stage lighting is low-cost and customizable according to the type of music and the size and type of stage. LED stage displays eliminate the need for stage props. LED stage displays are long-term investments that allow you to provide a range of stage lighting effects for different types of music performances.
Your music venue should be a place where audiences enjoy a unique and entertaining experience while listening to their favorite musicians. Using innovative and hi-tech equipment you can add the wow factor and transform a musical performance into an unforgettable entertainment experience.