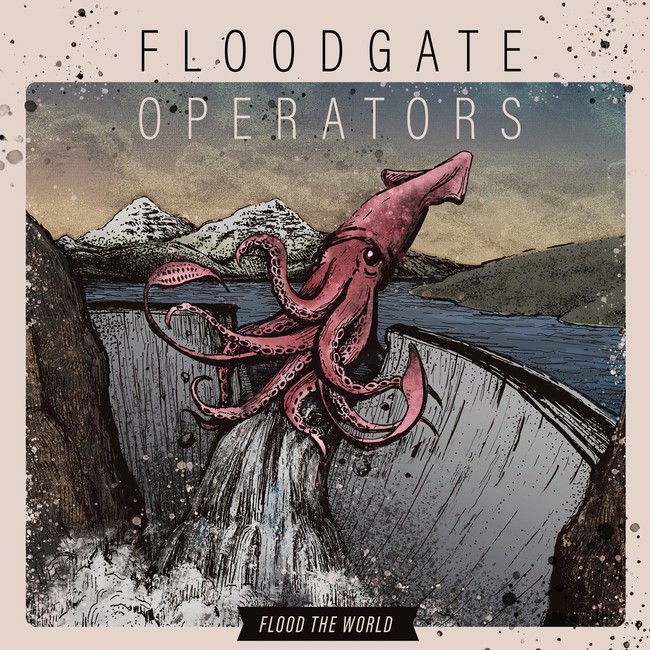 Floodgate Operator embraces an American Primitive sound with "New Mexico Winds." Truly fingerpicking good, the strings sing out to the heavens. A great deal of detail comes through, and there is a narrative that ties it all together. Nods to John Fahey's emotionally charged output, there is a passion, a fire that burns right at the very center of it all. Vocals have a western twang to them and a bit of a southwestern flair. Quite a quick pace, they rush through the entirety of the track duration, making sure to leave nothing behind in their path.
They start things up on a hyperactive note and never hold back. From the first second, one can tell that this is going to be a lively yet simultaneously intimate affair. Revealing their very much beating heart adds to the entrancing mix. Guitars seemingly gain a pastoral beauty and also show off the importance of that nimbleness. Clever to their core, it all works out, making sure that the thing spreads out into the infinite. For such a fast track, they manage to create a trance-like state, thanks to the multifaceted, multi-layered approach. All of it works wonders, for there is intrinsic care about how they filter reality through it, making sure that the blissful blooms of color feel just right.
"New Mexico Winds" features a physicality to it, one that shows off Floodgate Operators' uncanny ability to tap into folk's ancient traditions while bringing it into the contemporary moment.
Website:
https://www.floodgateoperators.com/