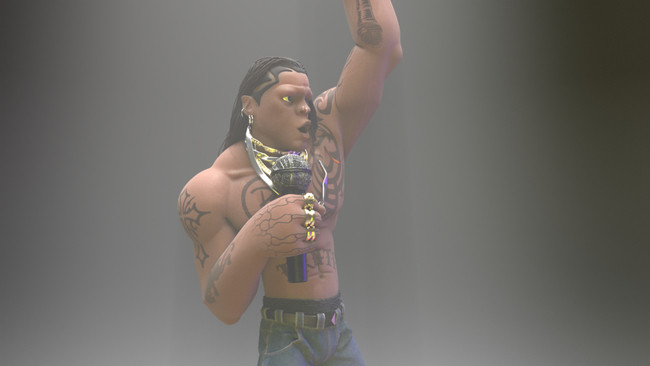 Ron Killings aka (w w e's R-Truth) with his very own unique style, is changing the face of sports and entertainment culture, merging music & new entertainment experiences as we know it! Coming from Charlotte NC, he's used to understanding the values of building and sometimes learning (the hard way) from the ground up. Growing up as a dancer, the music life gave him a sense of freedom through expression. Along the way he developed his skills along with a deep appreciation for all things hip hop and built relationships and has performed alongside music legends such as Tupac Shakur, TechN9ne, Joey Badazz & RNB legend MYA.
Writing and performing has been a part of Ron Killing's rap career from the jump. He wrote & produced his "w w e intro as R-Truth "Whassup" which as over 10 million views to date. Most recently, Ron has released a brand new set of music that has unleashed and undeniable reaction of fan & consumer response. From singles such as "Set It Off" (over 3 million views) "Hit Em Up" (the official song for Facebook Gaming Series sponsored by State Farm), to "Run It" feat Leah Van Dale aka w w e's Carmella & J-Trx as featured in an episode of the hit entertainment series Total Divas on the E! Network. "Set It Off" (Nov 2019), "Power" (2019 – 2020) along with many more!
"Out The Window" is the latest visual release from the "Legacy" EP available now on all streaming platforms.
Ron Killings is on the path to secure a top spot in the hip hop game by appealing to a worldwide audience and welcoming them in to join Ron on his next phase of the journey to the top of the charts and headlining shows all over the world.