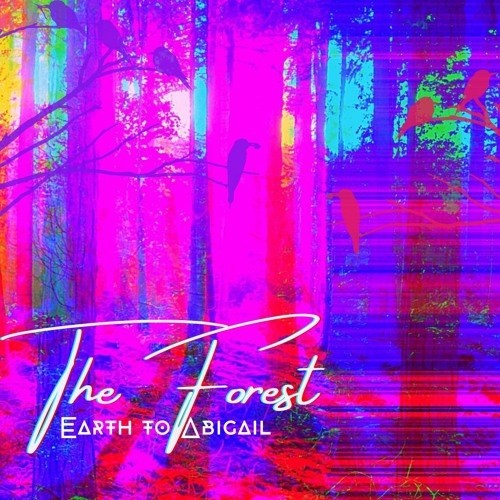 An ambient-dance bliss to behold, Earth To Abigail's heartfelt ambient hues of "The Forest" are stunningly beautiful. Radiant colors pop throughout. The usage of found sounds and field recordings help to establish a sense of place within the work. Delicate touches further add to the fragile sense of geography within the work. Every track plays off the last for there is a narrative that takes shape over the duration of the experience.
Meditative to its core the collection opens up on the mystical title track "The Forest". Various small details emerge out of the near-silence. A reverent tone takes shape within the piece. Layer upon layer comes into the fray further adding to the sense of peace the work explores. Beats do exist though they too are given an emotional resonance to them. Little melodies have an intricate quality, with the vocals further rising above the rest of the sound in a way that feels quite beautiful to behold. Completely surreal "A E I O U" forgoes beats. Instead, there is an odd, almost Autechre-like adherence to atmosphere, for the cryptic tones further add to the sense of otherworldliness that the work possesses. Easily the highlight of the entire work filters on through with the beautiful "Passarinho Azul". From the birdsong to the fragile keys, it has a living, breathing aspect to it. Cleverly built up the piece sprawls out and soars up into the heavens.
https://www.earthtoabigail.com/
Done with such dignity and grace, Earth To Abigail crafts a decadent tale with "The Forest".