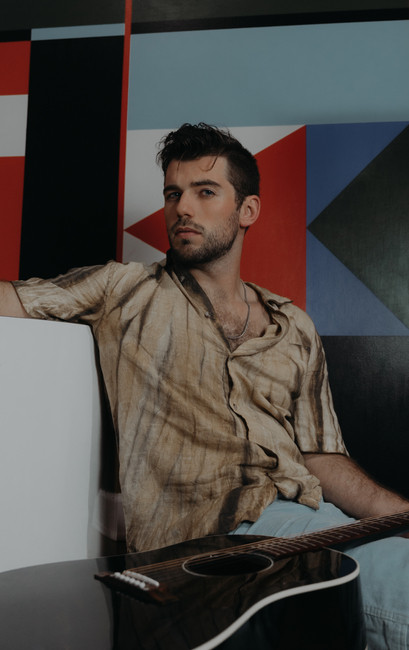 Solo pop artist Stewart Arp is back and ready to end 2021 on a high note with his relatable new single "Hazel". A song about lost love and the struggle to move on, "Hazel" delivers a refreshingly authentic storyline perfectly fit for the introspective late autumn months. Paired with an emotional visual, Arp takes listeners through moments in his past relationship that he still grapples with to this day. Looking back, he wishes things were different – that mistakes weren't made and that he could snap his fingers and start fresh again. The combination of cinematic instrumentation and Arp's honest vocal delivery showcase his heart-on-sleeve storytelling seamlessly. Wrestling with himself for what happened in the past, we are introduced to several visual moments where Arp and the actress playing his ex go back and forth between fond memories and terrible arguments that led to the ending of their relationship.
"And I'm so sorry for what I've done, Incapable of becoming the one / But I'll never forget, Those hazel eyes" ~ Hazel
As both a solo artist and lead singer of Chicago's favorite new alt-rock band ZORILA, Stew's versatile talents do not go unnoticed. When he's not making music, Arp takes to TikTok, showing off his alluring personality and undeniable charisma while winning the hearts of fans from all over the world. When he's not busy charming fans with his humor and piercing blue eyes, Arp hangs with his pet geckos Slick, Scuz and Spoons. Originally from southern Illinois, Stew and the rest of the members in ZORILA very recently packed their bags and moved to Chicago to pursue their music careers full-time. Having received high praises from Tattoo Magazine, Broadway World and We Found New Music, ZORILA has experienced undeniable momentum and Stew's solo efforts continue to stand-out.