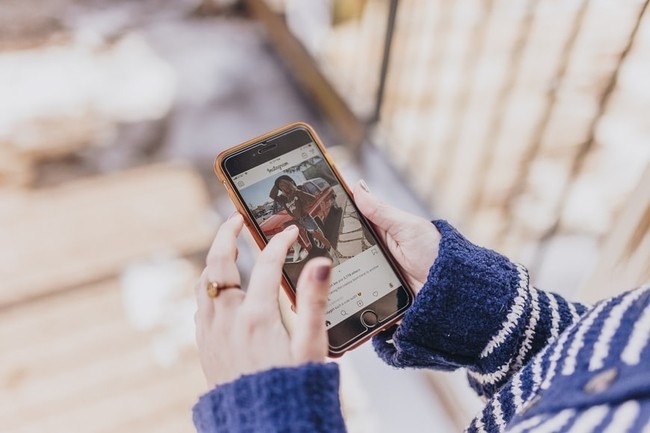 The power of the pop star is almost limitless. Not only do many people grow up identifying with certain songs and albums, but these tracks end up holding a special place in our memories. They're nostalgic, at once personal while also being shared by a generation. 
Famous musicians tend to have the same influence over other areas of life, too. They're often fashion icons; prime examples include Harry Styles today or even Elvis Presley from the 1950s. Musicians can also become social warriors, leading to major concerts like the Live 8 and Live Earth events. 
Clearly, musical artists transcend the bounds of their chosen career—and fans can't get enough. Whether looking for clues into the daily life of a pop icon or searching for insights into the music industry, fans will follow social media accounts just to feel closer to their hero.
The same goes for a variety of entertainment sectors; people crave to see behind the curtain. For example, poker pros have some of the most-followed accounts on Instagram, from Phil Ivey to Maria Ho. These accounts provide a glimpse into a lifestyle that most will never experience, which includes high-stakes games, stats-based strategies, and the glitz and glam of Vegas.
Looking for the same type of insight from top musicians in a variety of genres? Keep reading for ten of Instagram's most active and interesting accounts from musical artists.
Lil Nas X (MONTERO)
As one of the most provocative musicians active today, Lil Nas X's Instagram account is accordingly thought-provoking—and not just when it comes to combining rap with folk music. Check in for the latest in crossover fashion and creative ideas.
Eevee (Eveline.eevee)
When Eevee isn't creating light-hearted electronic songs inspired by Eastern folk music, eevee posts intriguing glimpses into her studio life… which is based in her apartment. The result is a stimulating peek into the life of a rising artist with a unique style influenced by manga and anime.
Rihanna (badgalriri)
Though she was once the chanteuse of a generation, Rihanna has since diversified her portfolio. Her Instagram provides fans a candid look into her personal and business lives. In terms of business, fans of lingerie and makeup will find plenty to chew on with her ample Fenty posts.
Bicep (feelmybicep)
Bicep is becoming one of the biggest names in electronic music—but they're doing it their way. This duo produced incredible remote visual-musical concerts in 2020, which are reflected in their Instagram feed. Looking for stunning visual art and minimal techno? Look no further.

Harry Styles (harrystyles)
As mentioned above, Harry Styles is currently making a splash in the realm of pop culture for his gender-bending outfits. Though Styles certainly isn't the first male icon to don a dress, he's making headway when it comes to altering the public perception of masculinity.
Coucou Chloe (coucouchloe)
Though Bicep is making headway when it comes to combining visual art with electronic music, Coucou Chloe of Nuxxe music group provides a glimpse into a grassroots creative lifestyle. Along with fellow musical talents in Nuxxe, Coucou Chloe posts riveting glimpses into London's underground electronic scene.
Lazarusman (thelazarusman)
As a writer, DJ, and performer, Lazarusman isn't just responsible for creating iconic songs. Instead, he's often featured on tracks from electronic artists like Xinobi and Cosmic Cowboys, where his spoken word poetry guides listeners through an emotional journey. His Instagram account highlights his artistic perspective on the world, and features plenty of poetry.
Questlove (questlove)
As much a personality as he is a successful musician, Quest Love's Instagram feed has a curated vibe that reflects his interests in a variety of disciplines. He posts about his own releases, as well as pivotal moments in US pop culture—from baseball to late-night shows. Come for the music, but stay for the culture.
Bia (bia)
As a new rap artist experiencing a meteoric rise, Bia's Instagram account provides a glimpse into the dizzying, early days of a successful career. There are cheekier, funny posts where Bia shares her favorite viral videos, as well as glimpses of her latest photoshoots and music videos.