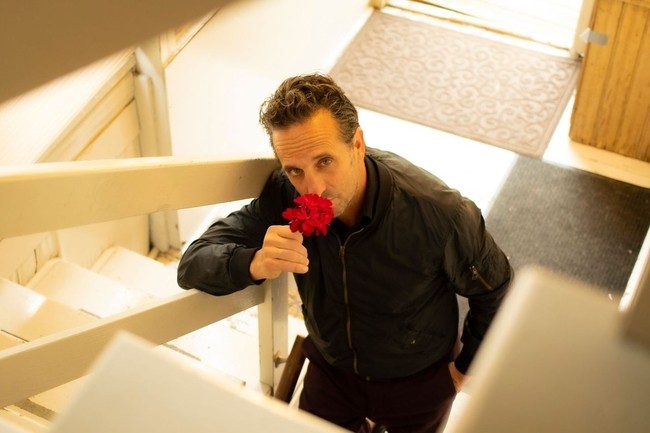 Critically acclaimed singer-songwriter Ike Reilly chats with @skopemag about his amazing new album, "Because the Angels" (out now), the fantastic single "Racquel Blue," and more in part two of his interview with us.
@skopemag: Did the song "Racquel Blue" come easily, or did you have to work at it?
Ike: It didn't come quickly but it wasn't difficult either – it was just floating around waiting to be recorded. My wife always wanted me to record it. I had unfinished verses and different versions of the chorus, and I'd sing it in different keys and tunings. My bandmate, Adam Krier, really dug it too and suggested we record it. Before the main session for "Because The Angels," I got busy and found the story and the arrangement that I could live with.
@skopemag: You've lived in Libertyville, IL your whole life. How has that place played a part in your music? Do you think your music fits into a Midwestern sensibility?
Ike: Well, there is no "Libertyville" sound! The town has given me some stability – I get a lot of support from my friends and family, but still, like anywhere in America, ya can see the cracks. I don't know where our music fits. Certainly, some of the characters and locations are in the Midwest, but that doesn't mean we sound Midwestern. It's American, but not what they call Americana, either.
@skopemag: You've also had quite the list of jobs in your past – gravedigger and hotel doorman are two. How have your past jobs shaped the music you make or the lyrics you write?
Ike: I worked hundreds of funerals before I was 25 years old, and I opened thousands of taxi doors for thousands of hotel guests. Both of those jobs allowed me to be almost invisible to the people I was serving – the dead and the hotel guests – and you hear some intimate and revealing things.
@skopemag: Who are your biggest influences? Why do you love them?
Ike: My influences are the jobs I've worked, the books I've read, movies, local drunks, and luminaries alike.