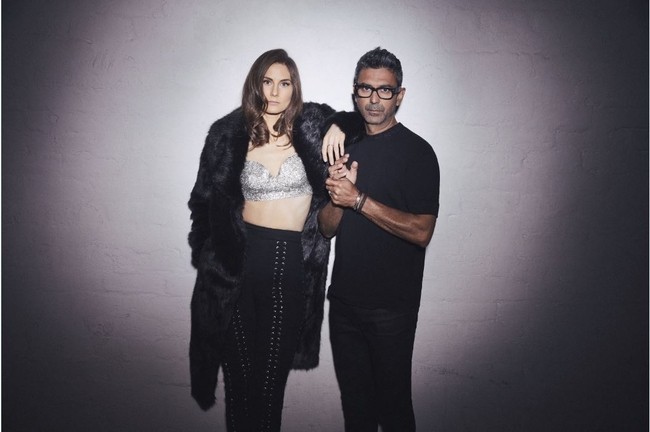 There's an infectious energy to President Street's music that you can't quite put your finger on. And neither can Pete Moses, one half of the Melbourne duo. 'It's an organic thing,' he says. 'We write to the emotion and work back from that.'
Which you'll discover if you go down to Roachford's upcoming UK tour, because President Street are doing the honours and supporting. And sure to be one of the funkiest belters on the set list is new drop 'Heartbreak Player', a straight-from-the-heart dance anthem that suits Ruby's (that would be the other half of the duo) powerhouse vocals a treat, right down to the very last beat. It's a classic high-tempo tune that talks about exactly what it says on the tin; those players who mess around with our achy-breaky hearts. And we've all come across one, or several, of those in our time.
And it's hot on the heels of the brilliantly received 'Time Is Up', which was described by Wonderland as 'a protest anthem for our times' and in which Pete and Ruby joyfully rejoice in the power of standing up for what's right. And we can all get on board with that.
So get thee to Roachford's tour and see what all the fuss is about. Not before 'Heartbreak Player' has become your new favourite earworm, mind.