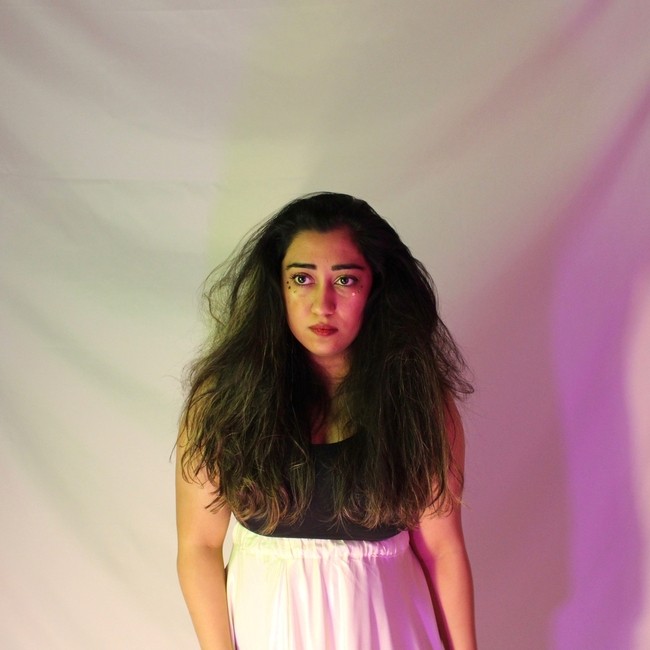 Following her debut single "something", South Asian UK-based artist Manpreet Kundi is releasing her solo-written second single "no one" on all streaming platforms Friday 1st October; further setting the heartfelt tone for her upcoming EP.
Initially written at the piano, "no one" perpetuates Manpreet's hauntingly lovesick narrative; with dark production adding layers of dream-like eeriness along with heavier and percussive elements—making the composition powerful albeit tender. "This song conveys the frustration I felt when the timing wouldn't align for myself and someone I was hopelessly in love with. But when things changed dramatically, in all my delusion and naivety I thought I could make them feel the way they used to—knowing deep down it was likely too far gone. I felt like no one knew, saw or could ever so fiercely want them the way I did. 'You loved me then, why not now'?"
The track is a spatially captivating arrangement of evocative vocals interlocking with varied hard-hitting drums and deep bass. The listener is swept along with an ever-present enchanting piano interlaced with flowing, delicate strings; dynamically journeying to one rich, final crescendo that will leave you floating. Her boyfriend Michael Brooker is the main producer on no one, with Manpreet engaging in partial co-production and general direction; collaboratively exploring and enhancing her vision for the song.
https://www.instagram.com/manpreetkaurkundi/
Manpreet casts a glitter-dripping spell of magical, emotive piano and mesmeric vocals to move you with the innate rawness and sentiment they carry. Writing music mainly at her piano; she is constantly inspired by the instrument that ever-propels her songcraft. Her heady, slow-tempo and cinematic style is reflective of main musical influence Lana Del Rey; as well as the 80's and 90's Disney movie soundtracks she began singing to at 3 years old.
Manpreet's debut single "something" has gotten airplay on BBC Introducing Berkshire, in addition to featuring on Spotify's editorial playlist, "Easy". Check out her track below and follow her on Spotify and socials to keep up with new music, you won't regret it.