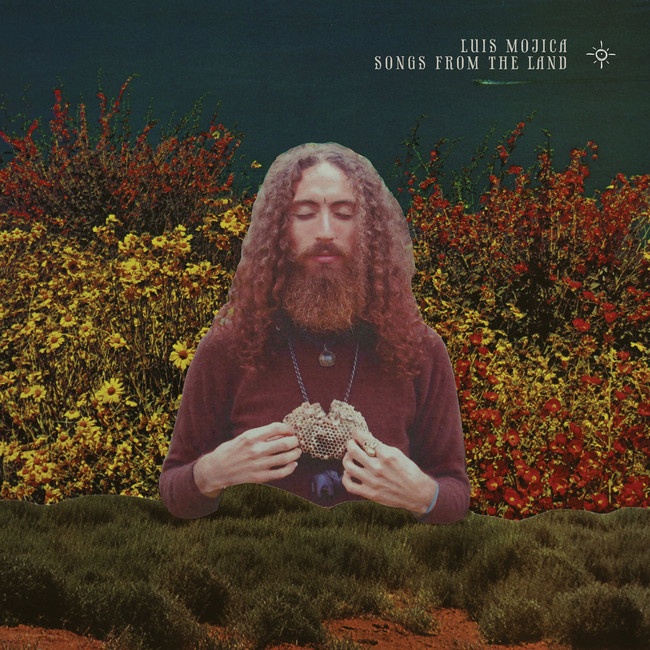 Luis Mojica is a most gentle singer/songwriter, as his album Songs From The Land is filled with meditative pop-rock music. It sounds like an authentic form of New Age music. This isn't the light jazz of that you may associate with New Age, but is instead songs that feature New Age lyrics, put to ethnic-sounding music.
Although "All in Awe" includes parts of the familiar Sunday school song "Jesus Loves Me," one doesn't get the impression Mojica is some kind of guru Jesus music performer. Believe it or not, Mojica is from Woodstock, New York and has been known to record his music in a bedroom in Brooklyn, New York. In addition to creating music, Luis is also the founder of Holistic Life Navigation, which is his private therapy practice. His specialty is Somatic therapy, which he uses to treat addiction, trauma, and PTSD. Furthermore, he is the Director of Nutrition and Detox Services at Samadhi, which is a Kingston, New York holistic recovery center.
– https://luismojica.bandcamp.com/album/songs-from-the-land
One titled "Mountains" includes what sounds like a choir of backing vocalists. It also some Gypsy-esque string parts running through it. This song's arrangement helps explain why he was chosen to tour with Rasputina, an avant-garde cello group, in 2016. Much of the music on this album fits the description of avant-garde cello music.
Another one, called "Strange Disease," is more of acoustic guitar-based folk song. It sounds like it could be a love song, about finding a partner. Then again, it could also be interpreted as finding god. "White Lies" begins with what hits like an army of acoustic instrumentation. Drumming that sounds like it's out of India, soon enters in, as well as sparse rock electric guitar. It's not exactly clear who is telling these 'white lies.' It could be a politician. It may be a religious leader. Whomever it is, it's the target of Mojica's wrath on this song.
The most sing-able song on the album is "Pine Child," which comes along near the end of the project. It has a rhythm you can clap along with, and a melody you can immediately recall after listening to it. It may remind you of George Harrison's more religiously inspired recordings.
The album closes with the uniquely spelled "Black Magick," one that once again incorporates cello at its bottom end. On it, Mojica's voice goes from a lower register, up to a falsetto. He sings much like an Eastern vocalist and doesn't sound a whole lot like a Western singer. Even though he's based in the United States, he sounds more like a visitor than a resident.
https://www.instagram.com/luis.mojica.music/
For many, Luis Mojica's music will be an acquired taste. He's a little mystical and a bit of a deep thinker. Much of the music on Songs From The Land are moody and meandering and can rarely be termed to have a good beat and be easy to dance to. However, if you're open for getting into the mystic and letting music take you on a winding, unpredictable journey, these Songs From The Land will take you unexpected places.
-Dan MacIntosh