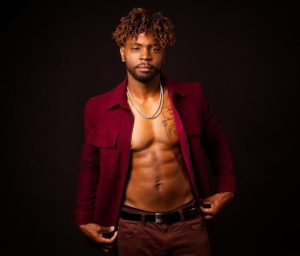 After recently revisiting Arcade Fire's highly personal 2010 effort, The Suburbs, it was intriguing to learn one of the aspects, fans found so appealing about it. The album celebrates the idea of long-term, committed relationships, and many lauded it for doing so. The new single from musical journeymen, King Cole, "Your Story Is Mine" is a testament to the staying power of his marriage. At the risk of sounding hyperbolic, King Cole has an extraordinary story in his own right. He now intends to pay tribute to the one constant throughout his odyssey; his wife.
With a career that has now spanned multiple decades, King Cole has wrestled with his own expectations for the majority of it. Music seemed an unlikely path for the son of an ex CIA agent. It's an unspeakable family tragedy that began Cole's march towards his personal destiny, but the path has not been entirely charmed, so to speak. On more than one occasion, King Cole stepped away from music entirely, only to find himself unable to acquiesce to a life of retirement. He tells his story with remarkable candor, as along the way he appears to have mastered the art of acceptance, kind of.
FAN LINK: https://fanlink.to/ysim?fbclid=IwAR0-6twtB_A6nPuD8LEEuPDsggglTtRcN2GmNLJh2lbsqPgCOeOa_Z8qs90
Though King Cole has worked with and alongside some very prolific and highly regarded figures in the music industry, it's one he credits more than any. The one who pulled him through his darkest hours that sometimes evolved into eras, and that is his wife. "Your Story Is Mine" is a celebration of how two become one, and the eternal and unconditional bond that can exist, when allowed to. The title, alone, is enough to grant instant credibility to "Your Story Is Mine," but it's also Cole's treasure chest of experience and still thermal talent that makes this song a winner. Adding Xavier Keyz to the mix as guest vocalist, is indicative of Cole's acumen, as he knows it's important to season any show business dish with at least a pinch of youth.
Though, primarily a son of Los Angeles, Andrew "King" Cole never let Motown escape from his soul or his sound. There's the obvious Marvin Gaye influence, but if you listen a little closer you can hear some Temptations and Harold Melvin, as well. This track has an aura of importance that isn't fully explicable, but certainly, palpable. "We're living today/In times so outrageous/what did it say/all signs say contagious." Clever social references aside, it's abundantly clear how seriously Cole takes his lyrical work.
The drums really carry the track on "Your Story Is Mine," though the snare sounds a little flat and improperly tuned. The horns and keys provide dressing and fluff to the piece, as the vocal tracks are expertly arranged. You are going to enjoy listening to this song, and that's more of a spoiler than a declaration. While this is technically a very personal effort by King Cole, there are layers and symbolic effigies of existential exploration as well. King Cole is an expert storyteller.