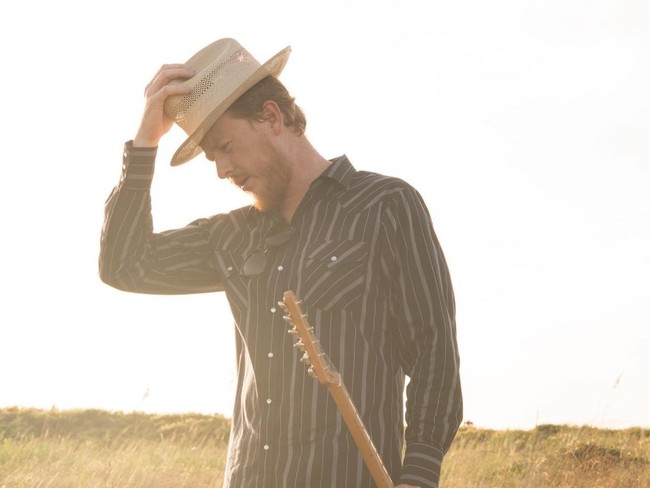 1. First off, tell us a bit about yourself. Who is Ryan Rubich the person and the musician?
I am from Houston, TX. Recently came to NC from California. I've had some big changes in my personal life over the last 2 years & am no longer living the military spouse life. Musically, I start playing guitar when I was 12. Ive only been singing a few years & still really don't considering myself a singer or writer.. but I'm trying to grow everyday. My influences have always been changing, & I'd say that makes music really fun.. I'm always exploring new artists or genres. From bluegrass to pop to hip hop, blues. Im all over the place.
2. What's the journey been like from when you started as a musician to now?
I've done a lot of different things for work through my journey. Plenty of times where I focused on work & put the guitar down here and there. Times when I played live, times I didn't. But I will say that every time I've had a big.. usually challenging event in life happen. Somehow music would make its way back in my life. & definitely heal or help ease the pain. Music is insanely powerful.
3 As a full-time musician, what are some of the things that keep you inspired night in and night out on the road? What are some of your motivators?
Theres a lot of things that keep me motivated…

I'm blessed that I get to see what a lot of extremely talented artists are doing just through social media. Growing up I had to search for tabs online.. & try and find some good youtube videos to learn things off of. Nowadays theres so much knowledge available at the click of a button. It's wildly different. Getting out & seeing live music is always inspiring, & I do believe there's something to take from almost anyone's performance.. whether song selection or twist they put on a cover. Everyone has something unique to offer.
4. Let's hear about your latest EP, Find Your Way. What's the backstory behind the songs and some of the message you wanted the audience to draw from it?
My EP "Find Your Way" was really me just getting something out into the air. To see if I could write some decent songs.. if anything it was a release for me.. a lot of things I had been going through personally. I was able to start developing my writing process.. & see what works for me. And I think its a form of therapy I never knew I needed. Somethings are hard to say.. it's weird, but almost easier to express through song.
5. Are you working on any new music? And if so, what might we expect from the new material?
I'm working on getting back in the studio now & tracking a full LP. I think the vibe will be a little different with these songs.. I'm excited to explore some new stuff, maybe a little on the pop/ mainstream side but each song I feel carry's a different vibe. I think it will have something for everyone.
6. I'm sure 2020, and probably much of early 2021, was a bit of down time for you as far as touring like it was for everyone else. But are there any upcoming shows we should know about?
I was very blessed to be playing smaller scene shows in 2020. I still managed to play over 200 shows on the Carolina Coast. When we got fully locked down I definitely had time to focus on writing. I wrote most of these new songs at the beginning of this year though. I'm still playing full time in NC. About 5-7 gigs a week. I've been getting more full band gigs & preparing for some local festivals coming up. Mumfest in New Bern on October 9th is one to look for!
7. Any last words / anything you'd like to share with the readers?
Im just blessed to be doing something that I love. I keep trying to get better everyday & I'm excited to see where the future leads—just know.