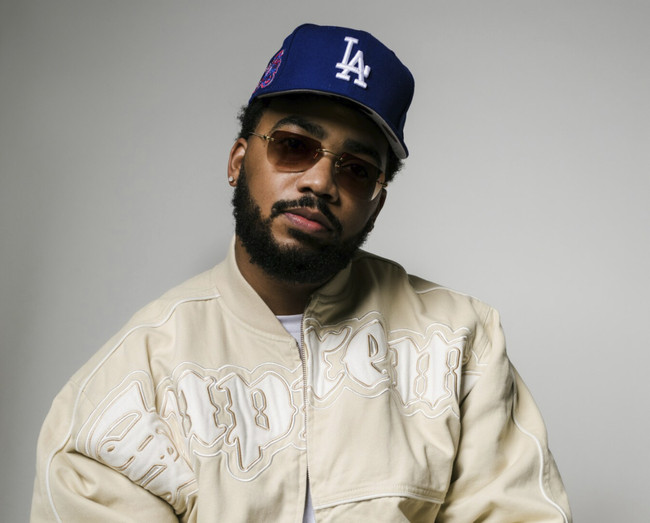 Carson rapper Jayson Cash links with LA artist Blxst for his new single "Priority," out now via Starr Island / Atlantic Records. The smooth, R&B tinged track boasts melodic bars from Jayson and a catchy hook featuring Blxst's soulful vocals. Watch the video below!
"This is definitely an authentic Los Angeles vibe," says Jayson Cash of the collaborative track. "It's like the soundtrack to driving down PCH with the top down. When Blxst sung the melody he had in mind for the hook, I literally pushed bro to the booth, I knew it was a joint!"
On a mission to put on for the city that made him, Jayson Cash is a rapper and songwriter from Carson, California. Heavily influenced by the West Coast at large, the Southern California native balances gaining wisdom through his own first-hand experiences with learning from the example set by the legends who helped pave the way before him such as Suga Free, Snoop Dogg, Dr. Dre and the late Kobe Bryant. Growing up, Cash's musical upbringing radiated around the church, with his grandfather's ministry encouraging him to participate in the youth choir and explore his own creative gifts.
While readying his first independent release in December 2017, Cash's world came to a halt when he was tragically shot three times as a result of passing by a gang initiation gone horribly wrong. For Cash, his unwavering faith and relentless drive played a crucial role in his road to recovery, from dropping a freestyle while in his hospital bed to relearning how to walk. Throughout the past several years, Cash has embraced his calling as a rapper with full force, working tirelessly to pick up where he left off and see where his career can take him next. Intentional with his every move as an artist, Cash recently inked a deal with Atlantic Records and is currently gearing up to release a series of singles this summer ahead of his long-awaited debut project.