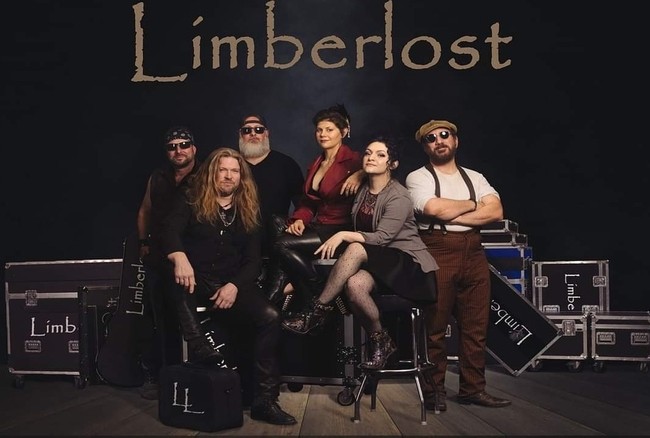 Limberlost harnesses a wild cinematic energy with "Good Fight". The dramatic tension of the album incorporates a wide slew of genres, going from 80s pop ballads to hair metal to hard rock all in a way that is distinctly their own. By far the highlight comes from the fiery performance of the vocalist, who voice rises above the rest of the din. Her voice contains multitudes and she sings it hard with pride. Verses have a poetic symmetry to them for she ensures that the band's interplay helps to accentuate the depth of her vision.
https://www.limberlostmusic.com/
On "The Real Thing" the album opens up with a track that twists, turns, and contorts itself into a wild variety of ways. Completely unpredictable, the unsteadiness of the piece works in its favor. A heaviness pours through the sprawling "Good Fight". The choir introduction of "I'll Stand by You" adds to the togetherness of the atmosphere, with the slight psychedelic nod further lending to the power of it all. Volume is given on the rollicking wild ride of "See What You Want". Rather delicate "Setting Sun" brings so much color into the fray. With "Remains" the song unfurls in a majestic way. An updated western twang underpins "Jolene". "In the Garden" brings the album to a close on a way that is a true celebration.
"Good Fight" revels in Limberlost devil be damned attitude for they hold nothing back, resulting in a sound that races on through at truly unpredictable speeds.