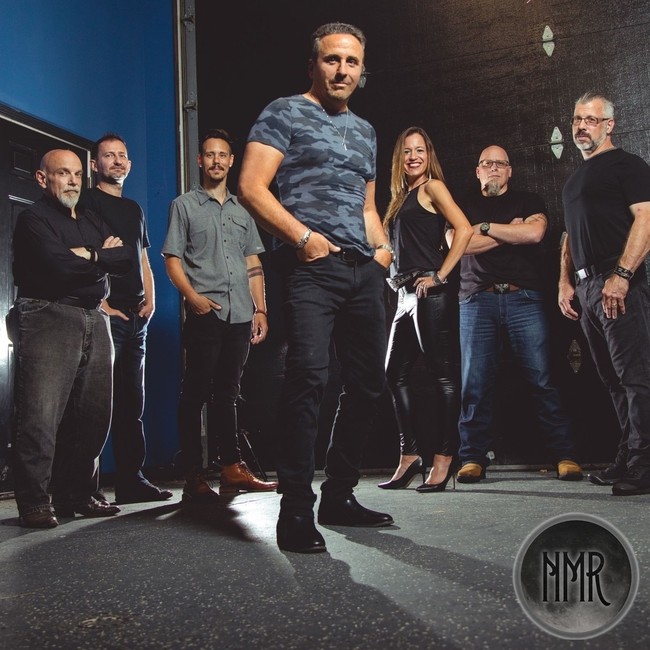 New Moon Rising brings together classic rock, country westerns, and a poppy flavor to "No Regrets". The multi-faceted, multi-layered approach becomes something splendid to see. A clever arrangement unfurls over the course of the piece, one that shows off his flair of balance. For the whole of the track there is a power to the vocals, which have a power to them. Rhythms have a gentleness to them for the work have a driving tempo to them.
Right from the beginning of the song there is a delicate fragile beauty to it. A wonderful interplay of the group makes sure that the track has a depth behind it. The lyrics have a prettiness to it for there is a gorgeousness to it. Deft storytelling makes the work something grand to explore. So much detail emerges out of the work. Great in terms of how it all builds up there was a classical cadence to it. His voice possesses a natural earnestness about it, one that draws elements of western country and southern rock. Volume stuns and there is a great physicality to it. With this natural stately presence, one that has a delicacy to it. For the final end of the work, he unleashes a great deal of muscular energy to it.
A truly beautiful body of work, "No Regrets" features an impressive array of detail showing off New Moon Rising's uncanny ability to balance it all together in a way that feels lovely.
@nmrmusicofficial (FB)
@ nmrmusicofficial (IG)
@ nmrmusicofficial (TikTok)
@New Moon Rising Music_Official (You Tube)